'RHOM': Alexia Echevarria Reveals She Hit a Breaking Point When She Learned Her Wedding Venue Fell Through (Exclusive)
Alexia Echevarria recalled the feeling of "what else can go wrong" on Bravo's The Real Housewives of Miami when event planner Guerdy Abraira told her that her wedding venue couldn't accommodate her.
The moment came not long after an extremely heated and emotional family discussion. So Echevarria admitted that she briefly burst into tears because she was basically exhausted with all the twists and turns. "Well, pretty much," she told Showbiz Cheat Sheet. "That's what we were feeling already." But she quickly pivoted during the episode and shared she just wanted to have fun that night.
Alexia Echevarria reveals why she burst into tears on 'RHOM'
Echevarria said Abraira broke the news to her after she and the rest of the cast had been drinking. "Well, first of all, I had been drinking, so it was already a lot," she recalled. "It was a long day and we're having like a sleepover and it was like, you know, a girl thing. And when I go out with my girls and my girlfriends, I like to have fun and I don't want to have like, you know, clever conversation or have it get heavy."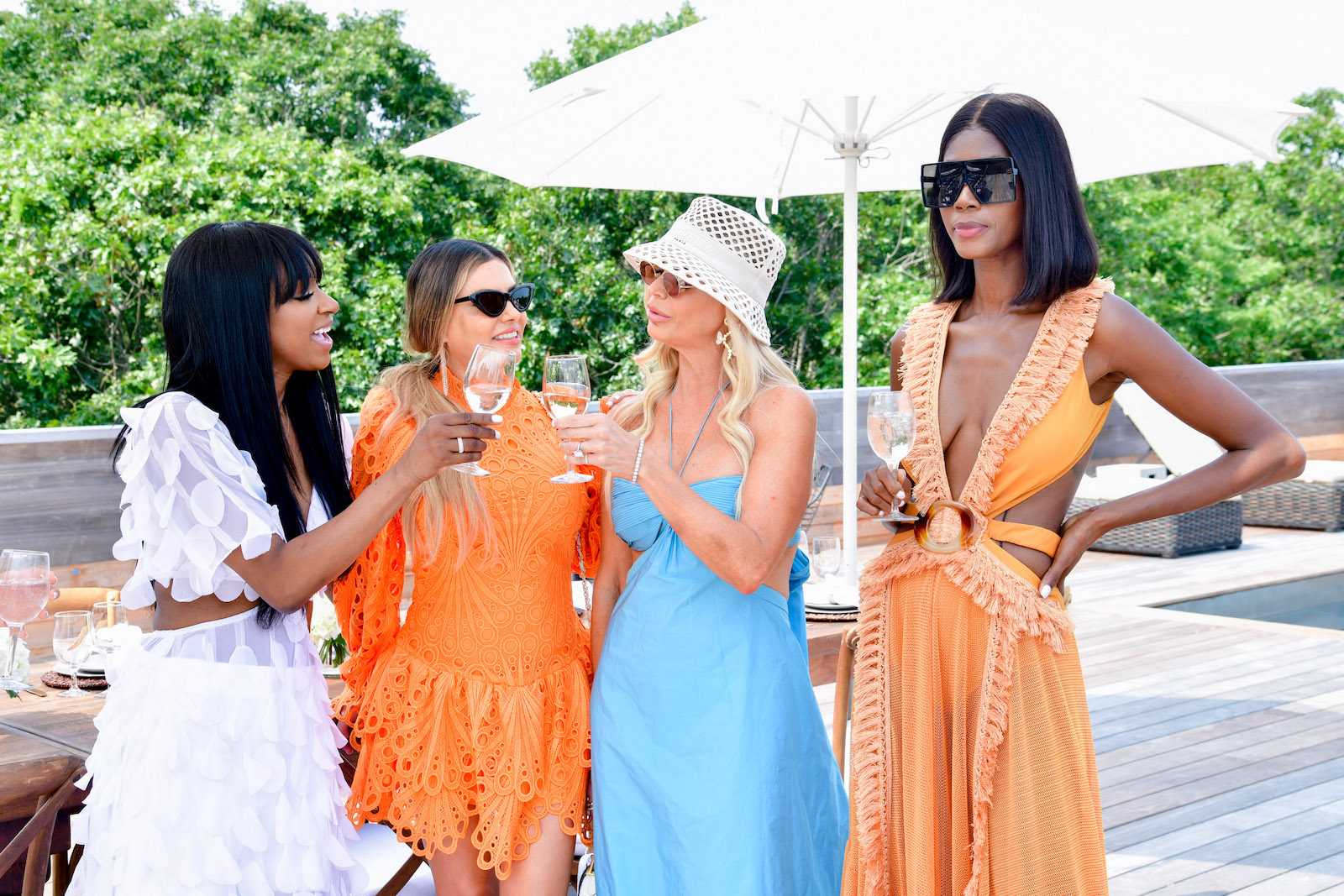 "I just really look for that moment to have drinks and kind of like unwind and disconnect," she added. "But, for me, there's no disconnecting right now. So, of course, then I had to end like that with, Guerdy giving me the bad news that the venue had pulled out because they couldn't accommodate us."
She recalls quickly recoving and having a fun night
Echevarria said she had a moment of being upset but quickly realized perhaps losing the venue wasn't meant to be. "But if you know my life, it's kind of expected," she said. "Even though I don't live my life like that. I'm super positive. I'm super optimistic. You know what? I just like roll with the punches."
"It's like, OK well, that happened. You know what? It's not so bad," she reflected. "I'm sure there's a reason why. I have to accept it and just move on. That probably means I'm going to find a much better venue that I'm going to be happier with. That was always my attitude, but obviously, I just wanted to cry. I was like, OK, like what else [can go wrong]?"
She laughed, recalling the tray of party games Lisa Hochstein suddenly then presented to the group. "So what you see, that's I think that that's my secret," she said. "You know, that I have the ability and capacity to move forward. To get up and be like, OK, I had this moment. But I was able to just like say, you know what I'm not going to deal with it right now. You're not going to steal from my fun and for my joy at this moment. I'm going to keep on having fun with the girls and I'll deal with that tomorrow."
'RHOM' viewers will see Alexia Echevarria's journey to the alter
Echevarria and Todd Nepola married on December 16 in St. Barths, which was several months after their original date. Echevarria said the wedding ended up being everything she wanted and more. "[It was] perfect for us! Truly everything we wanted," she told US Weekly. "Just him and I. … We look forward to celebrating with our friends and family in 2022."
She told Showbiz Cheat Sheet that RHOM viewers will see how she gets from a Miami wedding to a destination event. "You will definitely see why, how … just everything," Echevarria remarked about her journey to the alter. She added, "Guerdy is very much involved. I was very happy that I had her throughout."
"She is involved and I was very happy to have her because maybe I still wouldn't be married," she laughed. "She's a pusher like, 'I gotta get this done!' That's exactly what I needed."
The Real Housewives of Miami is currently streaming on Peacock.