'RHOM': Alexia Echevarria Reveals Son Peter 'Didn't Want to Live' if Frankie Died After His Accident (Exclusive)
For the first time, Alexia Echevarria from 'RHOM' opened up about the impact her son Frankie's near fatal car accident had not only on her, but her other son Peter.
Alexia Echevarria from Bravo's The Real Housewives of Miami revealed her son Peter Rosello said he didn't want to live if his brother Frankie didn't survive the traumatic car accident in 2011.
Frankie was in a head-on car accident when he was 13 years old. The driver lost control on wet roads and drove directly into an SUV. Frankie sustained a traumatic brain injury and multiple broken bones. He was hospitalized for three months, and Alexia said there were moments when Frankie's future was uncertain.
For the first time, Alexia opened up to Showbiz Cheat Sheet about her family's suffering, essentially in silence. And while she has had many tough moments, she reflected especially on the lasting impact the accident had on Peter, who was 20 years old at the time.
Alexia said Peter didn't want to go on if Frankie had died
Alexia recounted the trauma that's rippled throughout the family, sharing that only someone who has experienced this level of pain can understand what she has endured. "Only a mother that's gone through something that I've gone through is the only person that's going to relate to me to say something because they really can't," she said. Alexia added that she doesn't like dwell the past and tries to remain optimistic and strong for her children.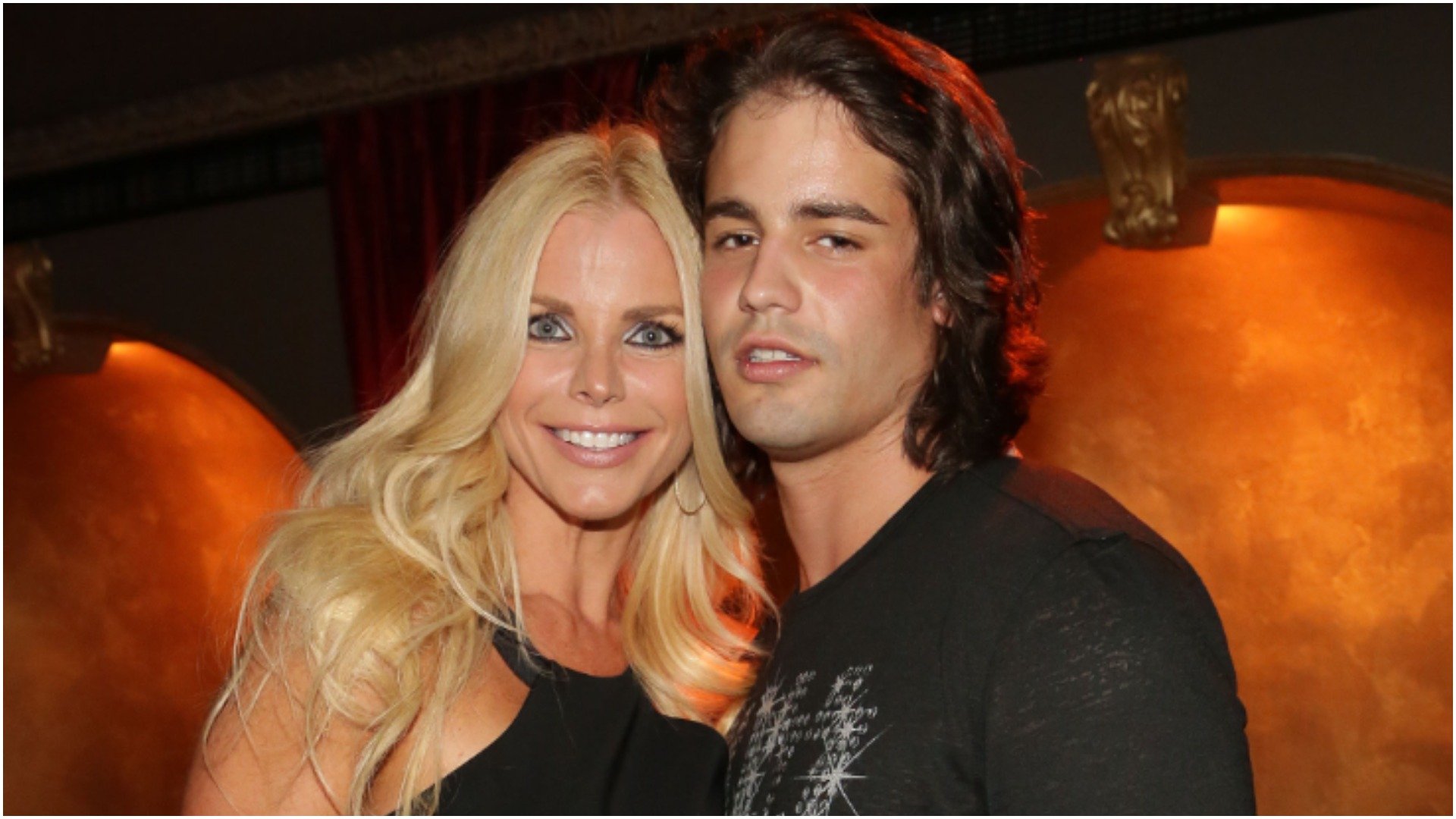 But since Frankie's accident, Peter has been in trouble with the law. A year after Frankie's accident, he was arrested for assaulting a homeless man (via DailyMail). Most recently, Peter was arrested for domestic battery. While Alexia did not speak directly of the arrest, she said people don't understand what both of her sons have faced.
"You can't judge my other son, Peter," she said. "My other son, Peter, when he was going through his brother's accident, people don't know this. But he would tell me, is my brother going to make it?" she continued, close to tears. "It was like, 'Mom, if my brother doesn't make it like I'm killing myself. I don't want to live without my brother.' People don't know what I went through. And still, so many years later, you know, I hear comments. I obviously don't even read them. I've never been that person that really cares about what other people think because they don't know my life."
Peter still thinks about 'what if' when it comes to Frankie
Alexia said Frankie is an absolute gift. But his accident left massive psychological scars on Peter. He sometimes lives in a world wondering what if Frankie never had his accident, dwelling on the relationship they could have had.
RHOM cameras captured Alexia's fiancé Todd Nepola voicing serious concern over how the family, especially Peter, has mismanaged Frankie's care. In an earlier RHOM episode, Alexia shared that Todd and Peter butted heads because Peter allowed Frankie to smoke too much marijuana. Frankie passed out, and 911 was called because his blood pressure dropped to a dangerous level.
"I feel like sometimes when it's me, him, and his brother, and the tears are rolling down his face," she said. "Because he thinks like, 'Oh my God, if my brother wouldn't have had the accident, he would be like, you know, just like me.' And doing music. I mean, even though Frankie still does music, you know, it's different. He's not 100%, we know that.
"But obviously, he's a blessing, he's a miracle. We couldn't be happier. None of us, I think, would be here. You know, I don't think Peter would be here. I don't think I would be here either because I have no purpose in life without my kids."
She tearfully added, "So, you know, that's why I feel like God really saved Frankie because he wasn't supposed to make it. But because God knew he was going to lose three good people on Earth. Because it was that bad."
The trauma from the accident was ever-lasting
Alexia said the trauma from the accident and other circumstances like the death of ex-husband Herman Echevarria has had a lasting impact.
"And, you know, I'm never really shared that," she reflected. "I mean, now we're talking about it, but I've never really shared that because obviously when I wasn't as active on [RHOM] Season 2 because of the circumstances."
"It's something that, you know, if it causes a lot of pain," she said. "I mean, I still cry about it when I talk about it. So it's something I just want to like, leave behind and, you know, really not talk about. But now that you're bringing it up, it is important because, you know, there's reasons, you know what I mean? All the other things happened. And then, after that happened, Herman and I were separated in 2015. And then, in 2016, he died of a heart attack."
She added, " I think people need to have more compassion and empathy towards just like human beings."
Marysol Patton said Alexia is a very good mother
Alexia's close friend and RHOM co-star Marysol Patton said Alexia has put on a brave face since Peter's arrest. "That was hard for her, obviously," Marysol told Page Six of Peter's arrest. "I said, 'I know that you probably just want to shut the world off, and your phone is blowing up. You call me when you feel better.' So we kind of spoke a few days later."
"She actually had some very interesting information on exactly what really happened," she told us. "So, I'm sure she'll explain." 
Marysol also reflected on the emotional family argument seen on RHOM, knowing how hard the last few years have been on Alexia. "I was crying when I saw her and Frankie hiding in the kitchen, listening to their conversation," she said. "It was killing me. They were just like these two little birds holding on to each other, just peering in, watching this really difficult situation. It's really hard to watch."
The family ultimately came together, agreeing they only wanted what was best for Frankie. "That's a testament to who Alexia is as a person and who she is as a mother. She will do whatever it takes to make sure that everything's OK and that there's peace in her family," Marysol said.
How to get help: In the U.S., call the National Suicide Prevention Lifeline at 1-800-273-8255. Or text HOME to 741-741 to speak with a trained crisis counselor at the free Crisis Text Line.