'RHOM': Inside the Mysterious Life of Julia Lemigova Before She Met Her Super Star Wife
The 'RHOM' is back for season 4 and the cast features the first LGBTQ housewife in the franchise, Julia Lemigova, who is married to tennis legend Martina Navratilova.
ARTICLE HIGHLIGHTS
RHOM star Julia Lemigova was Miss USSR 1990.
Lemigova had a mysterious life before marrying Martina Navratilova.
The former beauty queen lost her ex and her baby boy under mystserious circumstances.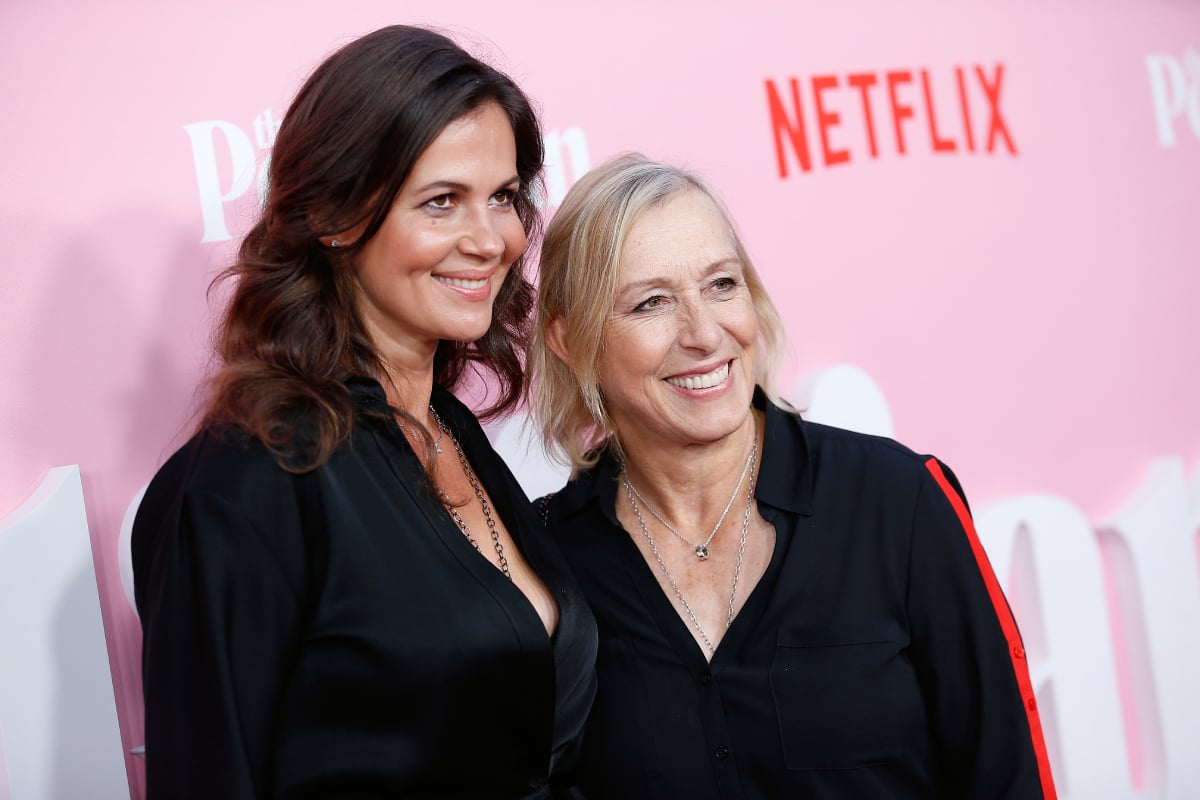 Real Housewives of Miami is back for season 4, featuring an all-new cast that includes newcomer Julia Lemigova. She is the first LGBTQ housewife in the franchise, and she's married to tennis legend Martina Navratilova. But before the brunette beauty settled down with her superstar wife in Miami, she had quite the mysterious life.
'RHOM' star Julia Lemigova was Miss USSR 1990
Lemigova was born and raised in the Soviet Union, and she says she had "a comfortable, middle-class existence." Despite several reports claiming her father was a KGB agent, Lemigova says that wasn't the case.
"I read my father was supposed to be in the KGB, which is not true. He was a colonel, yes, but an engineer, involved in the aviation industry. So was my mother. It was how they met," Lemigova said, per Meaww. "I had a good education and my parents were quite cultured. There would always be trips to the theatre or to see the Bolshoi.'"
Lemigova dabbled in modeling and was crowned Miss USSR in 1990 at the age of 18 before the Soviet Union collapsed. She later became the second runner-up in the Miss Universe pageant in 1991. And Lemigova says her success in the beauty pageant world opened a lot of doors for her.
Dreams of moving to the West
Lemigova says she wasn't happy with life in the Soviet Union and had always dreamt of moving to the West to start a new life. Her success in pageants allowed her to abandon her communist upbringing and move to Paris, where she launched her business Joiya Spa and her skincare line Russie Blanche.
Her world was flipped upside down in 1997 when she met one of the wealthiest men in Europe, banking magnate Edouard Stern. The man with a reputation of being one of the most arrogant men on the planet was smitten with Lemigova, and the couple immediately hit it off.
They traveled in luxury around the globe in the late 1990s, and eventually welcomed a son they named Maximilien. Lemigova and Stern never married, but he did hire a nanny for the baby and regularly visited. But when his lawyer advised him to get a paternity test — and he hired a private investigator — Stern started doubting he was the baby's father.
Julia Lemigova had a mysterious life before marrying Martina Navratilova
The private investigator found out that Stern was just one of three men that Lemigova was sleeping with. Which led to Stern cutting off ties with both her and the baby. Five years later, he was found murdered in his Geneva home.
The billionaire was tied to a chair and wearing a skin-colored latex bodysuit, with four gunshots on his body. It was later revealed that one of his mistresses shot him — a prostitute named Cecile Brossard — during a bondage session gone wrong.
Years before Stern's death, Lemigova's baby boy died at Necker Hospital in Paris while he was in his father's care. And he passed away under mysterious circumstances.
Julia Lemigova believes the death of her son and ex-boyfriend are connected
Lemigova gave birth to Maximilien in October 1999 and he died in March 2000. Initial reports claimed the baby died of natural causes. But a concealed autopsy report revealed he had traces of diazepam in his bloodstream. The medical examiner also determined that the baby had been shaken violently before his death.
The nanny that Stern had hired mysteriously disappeared after the baby's death, which caused suspicion.
"In short, Miss Lemigova believes someone, somewhere wanted Maximilien killed. He was a happy, healthy baby and Miss Lemigova loved him deeply," The Daily Mail reported.
"The fact that his father was a leading member of Paris society involved in a frighteningly risky social scene clearly created huge problems for his powerful friends. This may well have been why the baby was murdered. Miss Lemigova will not rest until she finds out exactly what happened."
The death of Julia Lemigova's baby remains a mystery
Lemigova says that the investigation into her son's death was stopped without her being able to do any more research, so it was out of her control.
"You cannot force these things. We could not go any further which makes my loss even more painful," she said.
One detective claimed that the evidence they were looking at involved senior political figures and other members of European high society. The baby died when Stern was still alive, and the official line from authorities was that there was insufficient evidence to proceed with a prosecution.
In hindsight, it seems pretty clear that evidence was covered up. It might have been done to protect Stern and his wealthy friends. But, that's something we will likely never know.
"As far as Julia is concerned, she has enough emotional pain and anguish to deal with in the case of her murdered baby," an insider shared. "Compared with that, interest in her relationship with Martina causes her no problems at all."
Season 4 of Real Housewives of Miami is now playing on Peacock.