'RHOM': Martina Navratilova Jokes That Wife Julia Is the Housewife but She Does All the Cleaning
Martina Navratilova joked that while her wife Julia Lemigova is on 'RHOM' she's the one at home doing all the cleaning.
Tennis legend Martina Navratilova recently made a shady but funny comment about how wife Julia Lemigova is on Bravo's The Real Housewives of Miami but she's the one doing all the cleaning.
Navratilova was thrust into the world of Housewives when Lemigova was recruited to be on the new season of RHOM by close friend and OG Adriana de Moura. And while Lemigova says her wife is supportive, some of the comments Navratilova has made make it seem as though she wouldn't exactly be sad if Lemigova decided to be a one-season Housewife.
Would Martina Navratilova ever consider joining 'RHOM'?
When asked if she enjoyed the RHOM experience, Navratilova said having Lemigova on the show was a big compromise. "That's exactly right," Navratilova told WTA Tour. Adding, "It goes beyond compromise."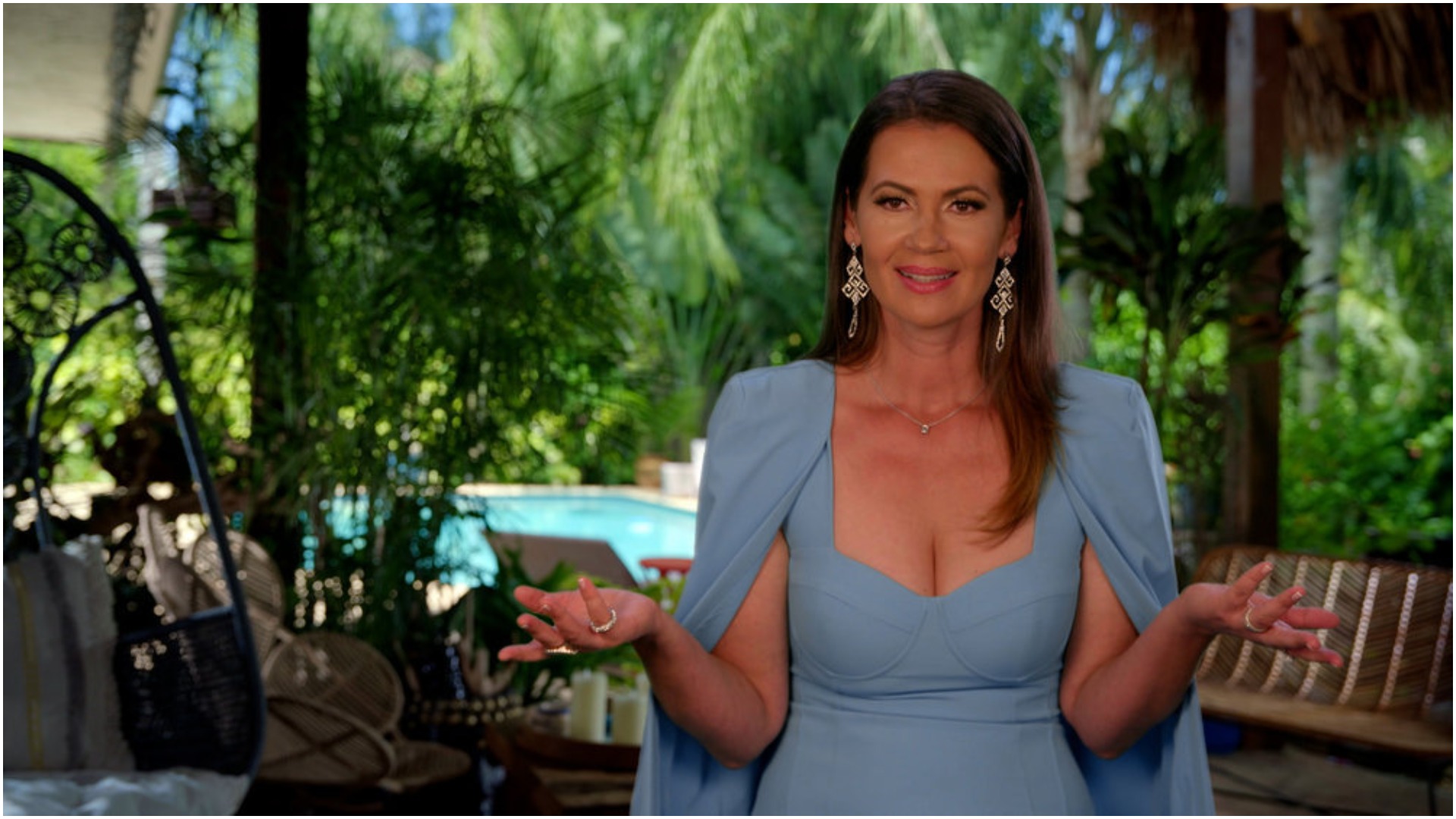 "It's fun for her," she said about the experience for Lemigova. "Me, I run away from cameras. You know me." So when asked if having Lemigova on the show makes her an unofficial Housewife, Navratilova dryly said, "You know that's what I'm trying to figure out," she laughed.
"Julia is the Housewife – but I'm the one doing most of the cleaning," she joked. And Navratilova said she's perfectly happy not being on the cast too. "She gets paid, and I get nothing," she joked about her wife. "I do my work, but … she's done so much work on that; it just mushroomed."
Julia Lemigova hadn't watched 'RHOM' before being cast on the show
Lemigova recently admitted she hadn't watched RHOM until de Moura recommended to producers that they cast her on the show. So she ended up binging all three seasons with Navratilova by her side. "So I literally sat Martina next to me, and we were watching," she said on Watch What Happens Live with Andy Cohen (via Bravo). "Martina was not watching all the time, but I was, like, religiously [watching] the whole three seasons in three days."
She also reflected on the impact the show has had on their life. "Well, we're super private, you know, we don't really show our lives, and then here am I being so thrilled and wanting to do it. And, you know, Martina, like, we have such a great chemistry," Lemigova said. "So seeing me excited about it, she just said, 'Go for it, girl.' You know, 'I am here with you, I will support you, and let's do it.'"
"I'm so thrilled now to be part of all this, the women I've met and grew to know more because it's such an amazing, dynamic group of women," she added. "And I keep learning from them something every day."
Is Martina Navratilova jealous of her wife and Adriana de Moura's friendship?
Lemigova also addressed some of the comments about her friendship with de Moura on RHOM. She's seen flirting with de Moura at a Pride event and she also gave de Moura a foot massage.
But she insisted her wife is not jealous. "Martina is not jealous, and there is nothing to be really jealous about. I'm married, happily married, and love Martina," Lemigova said. "And, you know, Adriana is my best friend. And I'm like this butterfly who is — people think I'm flirting, but I'm not actually flirting. Even my dress has butterflies. You know, it's my way to communicate with people."