'RHONJ' Alum Dina Manzo Now at Odds With Nephew Over His Support of Her Sister Caroline
In addition to RHONJ alum Dina Manzo feuding with her sister Caroline, she's now at odds with her nephew Albie, Caroline's son. Dina recently slammed Caroline for supporting her ex-husband Tommy in a stalking and home invasion case involving Dina. Now, she's saying Albie is equally responsible.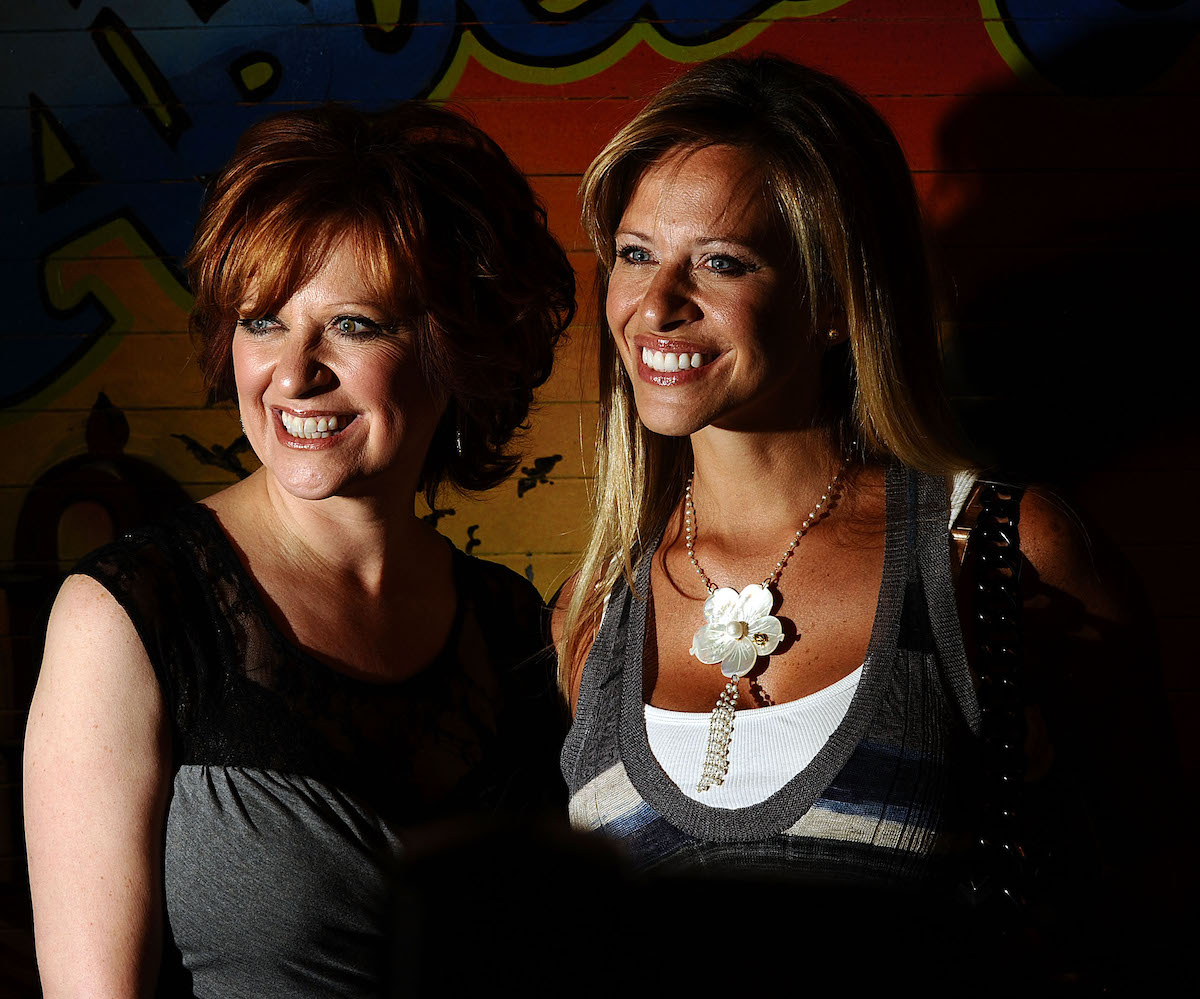 Dina Manzo and friends blast Caroline for supporting Dina's ex-husband in home invasion case
Caroline wrote a letter of support for Tommy, calling him "kind-hearted and caring." The RHONJ alum is married to Tommy's brother, Albert, making her and Dina at one point both sisters and sisters-in-laws. 
Dina and Tommy separated in 2013 and divorced in 2016. A year before their divorce was finalized, Dina began dating her now-husband, David Cantin. Tommy is accused of stalking and orchestrating several attacks on Cantin. One of which is a 2016 beating in a strip mall. The other is a brutal home invasion of both Dina and Cantin.
Dina's friend and former assistant, Luke McKibben, called out Caroline in an Instagram post recently. He noted "thick as thieves," Caroline's famous saying describing the closeness of their family.
Related: Why 'RHONJ' Alum Dina Manzo Divorced Tommy Manzo
"For years I have sat by and watched Dina take the high road over and over," McKibben captioned the post. "Staying silent for many reasons but mainly out of respect for family. There's a million things I could have said throughout the years and spoken up to defend her. She would forbid me to say a word. But I can't stay silent while others continue to talk to help keep their relevance. You will reap what you sow. And I find this extremely fitting after all they are your most famous words."
Dina commented on McKibben's post, admitting she has "to laugh to keep from crying" over the drama. "I'm starting to think some just expect us to stay quiet while they continue to hurt others…that's what gives them that 'power," she added.
Caroline's son Albie and Dina trade jabs on Instagram
Dina is also now estranged from her nieces and nephews, including Caroline's son Albie Manzo. While the Manzo family haven't made any public statements regarding Tommy's recent arrest, they are clearly standing by him.
Albie recently teased that he would discuss the ongoing family drama in upcoming episodes of his podcast Dear Albie. 
Dina snapped back on Albie's Instagram post, commenting, "Ohhhh shocking… going to speak about it on his podcast for the downloads," she wrote. "Unfortunately this will just be a 'storyline' to profit from. What a shame."
Related: 'RHONJ': Dina Manzo Says Caroline Manzo Grew Jealous of Her
But Albie isn't backing down. He's standing beside his mom who he feels has gotten berated in the press and by his aunt.
"Oh, and real quick before anyone gets excited that someone with the last name Manzo posted something so this is your clown ass chance to leave baseless comments like you think you 'know' something," he wrote. "I haven't been silent, I've been busy. But I've had just about enough of this bulls–t and you'll be hearing from me soon, don't you worry. In the meantime…Momma bear, you're the strongest woman I know. I love and admire you more than you will ever understand."
Tommy is maintaining his innocence.