'RHONJ': Caroline Manzo Compares Teresa Giudice to a Child and Shares Whether They'll Reconcile
Caroline Manzo's fallout with her former RHONJ co-star Teresa Giudice had lasting effects. The two women are still not in contact with one another. Manzo says that Giudice behaves like a child and doesn't see a reconciliation between the two in the near future.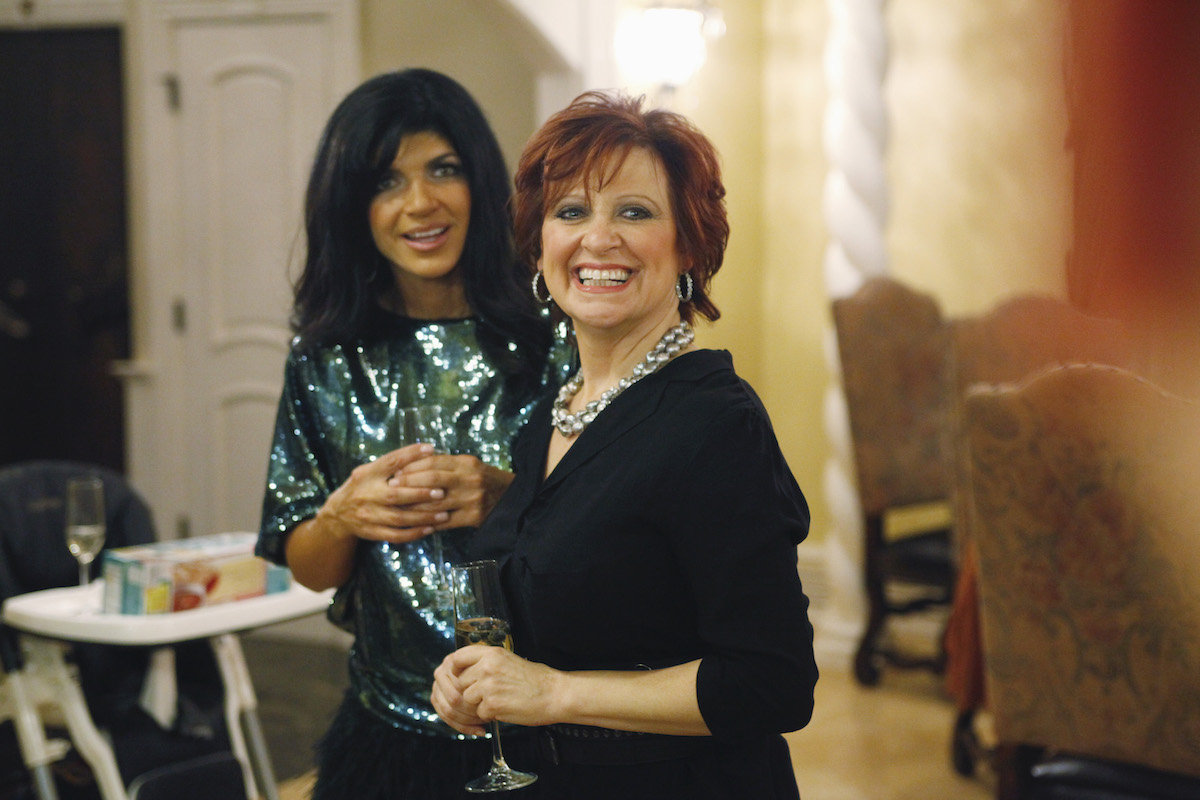 Caroline Manzo explains why her friendship with Teresa Giudice fell apart
Manzo and Giudice appeared to be extremely close on the show but by season 3, their relationship unraveled. Giudice minimized Manzo's Italian heritage in one of her cookbooks. She also made comments referencing the choices of Manzo's children that Manzo did not appreciate.
During a chat with Bravo about her time on the show, Manzo explained that despite how things appeared, she and Giudice's relationship was always a little distant.
"I'm a lot older than all of them (Manzo is 11 years older Giudice) and she was friends with all of them [my sister and sister-in-law] and she would come over every now and again to swim in the pool with Gia at the time who was the only child she had – so I knew her very, very casually in that way," Caroline explained.
Related: 'RHONJ': Dina Manzo Says Caroline Manzo Grew Jealous of Her
She also accuses Giudice of having a tendency to put others down on her rise to success.
"When it became a competition for her…it was always Teresa, Caroline…I was just doing my own thing, I didn't care and until this day I defy anyone who says I was anything but supportive to her," Caroline insists.
Manzo says Giudice later admitted that she felt betrayed by Manzo after she befriended her family. Giudice's brother, sister-in-law, and cousins joined the cast in season 3. Manzo says Giudice insisted she not become friends with them, but Manzo took a liking to them anyway.
The former 'RHONJ' star compares Teresa Giudice to a child and says a friendship is unlikely
During a recent appearance on Access Hollywood, Manzo reflected on some of her most memorable moments on the show, including one where she tells Giudice, 'Let me educate you.'" According to Manzo, the moment came due to trying to get through to Giudice.
"Frustration, probably frustration – I find that all my interactions with Teresa always start and end with frustration," Manzo says. "It was probably me just talking as I would to one of my children, a child…Let me educate you – figure it out – let's talk about this – just trying to get my point across. [But] you can't get through that cyclone that's in her head."
Related: 'RHONJ': Is Caroline Manzo Open to Returning to the Show?
Still, Manzo says she holds no resentment toward Giudice. But a reconciliation between the two is highly unlikely because Manzo says Giudice is determined to see things her way.
"When it's a one-sided argument, and like I said the cyclone that lives in her head, I have no desire to argue with," Manzo says. "It's fine, I'm not on the show so I don't need to interact with her so I don't care. What do I care? You live your life and I will live mine, and we'll both hopefully live happily ever after."
Manzo also says that Giudice is calculated and aware of the harmful things she's said and done over the years.