'RHONJ': Caroline Manzo Says Show 'Probably Didn't Help' Mending Relationship With Sister Dina
Caroline Manzo's famous for saying her family is "thick as thieves" but in the long run, it didn't apply to the relationship between her and her sister Dina. The RHONJ alum says they remain estranged. Caroline admits the show contributed to their downfall. Dina and Caroline Manzo haven't spoken in years When the Manzo sisters …
Caroline Manzo's famous for saying her family is "thick as thieves" but in the long run, it didn't apply to the relationship between her and her sister Dina. The RHONJ alum says they remain estranged. Caroline admits the show contributed to their downfall.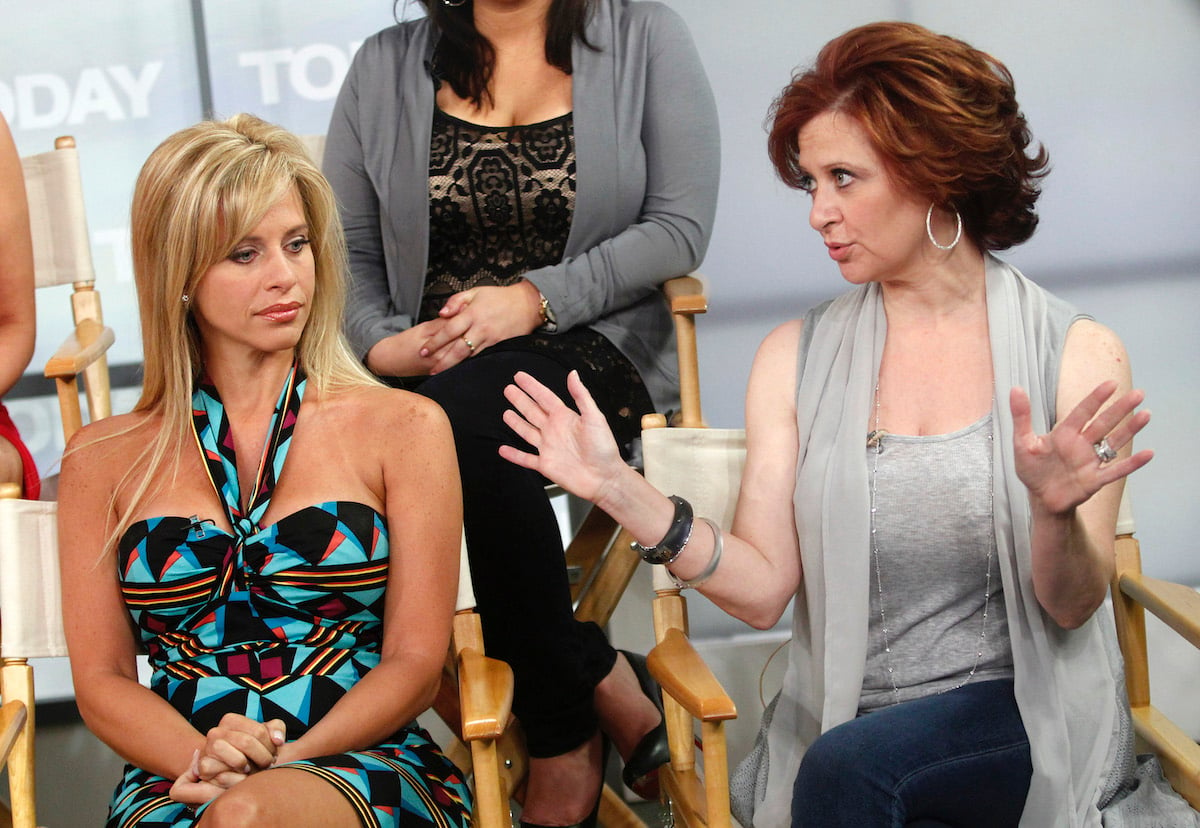 Dina and Caroline Manzo haven't spoken in years
When the Manzo sisters first began appearing on RHONJ, they appeared to be closer than ever. Caroline took on the role of protector of her younger sister and Dina boasted often about the respect she had for Caroline. Dina quit the show midway through season 2. 
During the season 3 reunion, Caroline revealed that she and Dina were not on speaking terms. Caroline blamed co-star and longtime friend, Teresa Giudice, for the estrangement. 
Related: 'RHONJ' Alum Caroline Manzo Says Her and Teresa Giudice's Friendship Unraveled Because of Giudice's Competitiveness
Dina and Caroline would reconcile, but it was short-lived. Per Dina, Caroline grew increasingly jealous of her and their rift began.
"I think what happened was, you know, there's always some competition in families, so everyone loved when I was like the poor sister, when I was working my a*s off or whatever," she told Jeff Lewis in 2018, per Reality Blurb. "Although she encouraged me dating her brother-in-law [Dina's ex-husband Tommy Manzo], I don't think she loved it too much when I kinda came to her level, as far as like 'I have a range rover, I got a house in Franklin Lakes,' so I think that's where it started."
Caroline Manzo says 'RHONJ' didn't help mend her and Dina's relationship
Currently, the Manzo sisters are still not on speaking terms. While Dina has maintained that she's at peace with where they are, Caroline has held out hope that they'll reconcile. Caroline has also opted to not reveal exactly what she feels triggered their fallout.
During an appearance on E!'s For Real: The Story of Reality TV, Caroline refuses to spill the beans on why they remain estranged. She does however become visibly emotional over the fact that she and Dina have yet to speak. Caroline admits watching early episodes of RHONJ is bittersweet.
When Andy Cohen asked whether or not their relationship would be in a better place had they not participated in Housewives, Caroline gave an honest answer, replying, "Probably didn't help."
Related: 'RHONJ': Dina Manzo Says Caroline Manzo Grew Jealous of Her
Despite her own family bonds being tested, Caroline wouldn't advise against other families deciding to do reality television. "Do it," she suggests. "Because what's meant to be is going to happen."
Furthermore, Caroline has no regrets about her five seasons on the show. "An experience like none other," she says. "A bond that I have with my children that I would have not had. Friendships that have come and gone – but still, when I was in them – were worth every minute. I appreciate that and that would have never happened  if not for the show."
Caroline went on to star in her own Bravo spinoff Manzo'd with Children for two seasons. She says she's open to one day returning to RHONJ.