'RHONJ': Danielle Staub on Why Her Friendship With Jacqueline Laurita Ended
The Real Housewives of New Jersey has always been the franchise that centers on family. In its inaugural season, all cast members, sans Danielle Staub, were either related or longtime friends. Staub was close friends with Jacqueline Laurita, but she says their friendship soured when Laurita felt obligated to choose to be loyal to her sisters and distance herself from Staub due to her sisters' disproval of their friendship.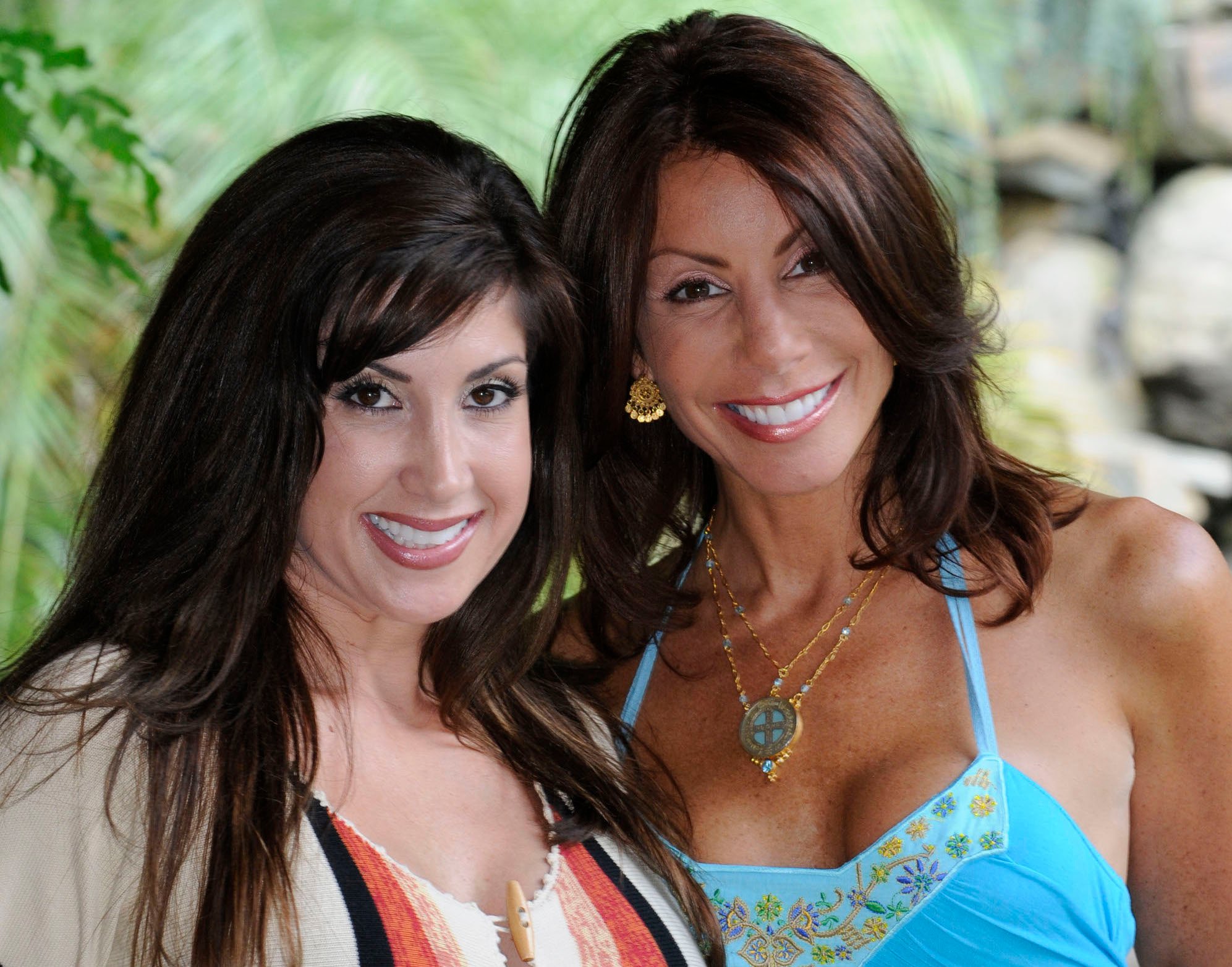 Danielle Staub was initially friends with Jacqueline Laurita against Laurita's family's wishes
Fans of the show remember Staub and Laurita were once close friends. Laurita's sisters-in-law – Caroline and Dina Manzo – were no fans of Staub, though they tolerated her in social settings. But once a book exposing alleged acts from Staub's past surfaced around their New Jersey town, the Manzo's demanded that Laurita pick a side.
Laurita refused, but the pressure was always on. Eventually, the Manzo's and longtime family friend Teresa Giudice axed Staub out. Dina was particularly perturbed by Staub. Things came to a head during the season finale.
Staub presented the book while at a cast dinner, confronting the women on discussing it throughout the season. While there, she accused Dina of being the one to bring light to the book. In a heated discussion, Laurita confirmed such, causing an estrangement between herself and the Manzo sisters. Staub thanked Laurita for doing so, but the damage was done, and in the end, Laurita chose to side with her family. 
She says her friendship with Jacqueline Laurita ended due to Laurita's desire to be accepted by her family
Things grew so bad between Staub and Laurita that things became physical. In Season 2, Laurita's teenage daughter Ashley chased Staub through a country club and pulled her hair, resulting in Staub pressing charges. Staub was clearly devastated by the turn of events. But at the reunion special, she and Laurita apologized to one another. Still, it wasn't enough to salvage a friendship.
Staub told Carlos King on his Reality With the King podcast that she knew by the end of the first season that their friendship was ending. "I knew that we were already moving away from that friendship because I would never stand in the way of family, and I felt her need to be a part of that family so desperately, and who wouldn't?" she asked. "I thought that she was, and still is, a quality human being. I don't think she knows very well how to express herself sometimes, and that's very frustrating to her, and that's OK. It doesn't make her a bad person, just means our journeys and our friendship came to an impasse at that time."
What the status of their relationship is currently
Following the close of season 2, Staub says she's had 0 contact with Laurita. "At the reunion Season 2, when I said goodbye, and I hugged her [is the last I've seen or spoken to her]. That was it. We're talking about somebody that I could leave for the diner with my kids and leave her on speaker phone in the house, and she's still talking. We talked all day, every day," she explained.
She continued:  There were sometimes I'd say, 'Jacqueline, I will leave you on speaker, but I have to go and film this scene.' I literally couldn't hang up the phone…That's when I knew things were going in a different direction was when we started to have to be private with each other, and I could feel she wasn't telling me things that were going on, with her scenes anymore. So I zipped it. Literally, the shift came with a warning. 
The former 'RHONJ' star reveals whether or not she misses Jacqueline Laurita
Though Staub cherishes the moments she shared with Laurita, she's in no way looking to make amends in terms of re-establishing a friendship. When King asked if she missed Laurita, she explained why she does not.
"Here's the thing, I'm OK with people not being in my life that have done certain things that make me believe they prefer not being in my life. I would never want to be around somebody that doesn't value me again, I valued myself much less than I do now," she said firmly. "And I am also much older now, and I understand that at this point in my life, there would be no way I would be friends with women like that."
RELATED: 'RHONJ': Caroline Manzo Reflects on Calling Danielle Staub a 'Clown'