'RHONJ': Dina Manzo and Dolores Catania Reportedly Aren't Friends Because of Catania's Support of Manzo's Ex
Dina Manzo appeared on three seasons of 'RHONJ.' Though she's no longer on the show, she remains a trending topic for her estranged relationships with some family and friends, including Dolores Catania.
The Real Housewives of New Jersey fans are accustomed to family feuds, including the one between sisters Dina and Caroline Manzo. Their feud was further exacerbated when it was revealed that Dina's ex-husband was allegedly involved in her home invasion and physical assault. Now it appears the reason Dina is no longer friends with current cast member Dolores Catania is due to Catania supporting Manzo's ex.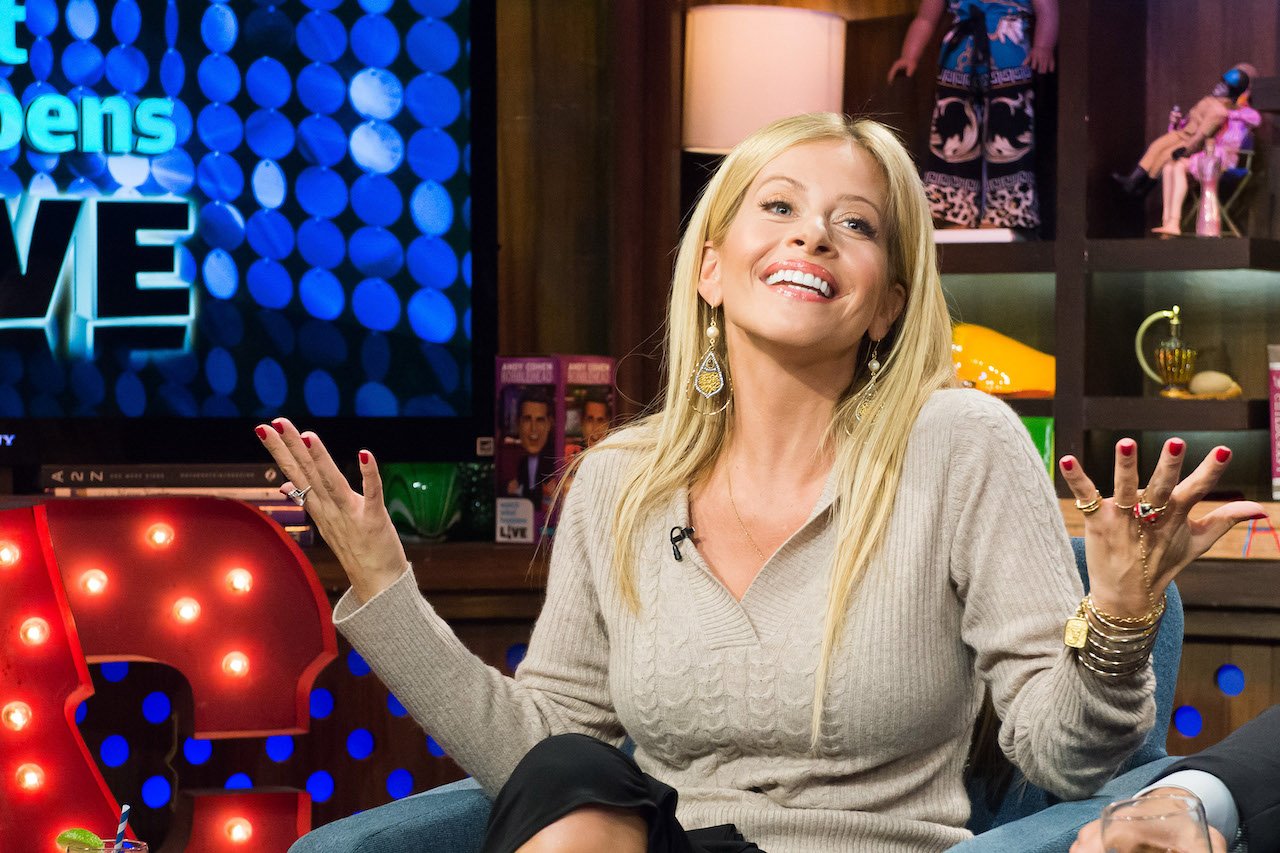 Dina Manzo's ex-husband Tommy was arrested in connection with a home invasion and brutal beating
The former RHONJ star and her husband David Cantin were victims of a brutal home invasion and assault at their Jersey Shore home in 2017. Cantin was also the victim of a beating two years prior in a strip mall in 2015. As it turns out, Dina's ex-husband Tommy was indicted as an accomplice in both attacks.
An alleged accomplice of Tommy's in the home invasion claims his payment for his participation was a generous discount on their wedding at The Brownstone, which Tommy co-owns. During the home invasion, Cantin suffered extreme bodily injury and has a permanent scar on his face as a result. Dina was also seriously injured during the attack. The couple have since permanently relocated to the west coast.
Per NewJersy.com, investigators found evidence of Tommy stalking Dina and Cantin leading up to the attacks. A search of Manzo's office at The Brownstone revealed more than 300 pages of inquiries or "lookups" on Google, Lexis Nexis and "Been Verified," though Tommy claims they weren't his. The searches were all allegedly centered on Dina and Cantin, with one of the searches revealing the Little League schedule for Cantin's son.
Dolores Catania and Dina Manzo's sister wrote character letters of support for Tommy Manzo
Caroline is married to Tommy's brother, Albert. The Manzo family is sticking by Tommy through this legal battle. The New Jersey reports notes that Caroline submitted a letter of support to the court, calling her brother-in-law "kind-hearted and caring."
But Caroline isn't the only one. According to a report from Kempire, Catania also wrote a letter of support for Tommy. Catania and Dina were friends for nearly 20 years before their fallout, which is rumored to be directly related to the case. Caroline and Catania remain close friends.
Things recently came to a head when their mutual friend, Catania's RHONJ co-star Teresa Giudice, did not invite her to her engagement party. Catania believes her absence was due to Dina being present, as Dina is best friends with Giudice. 
The sisters remain estranged
Dina left RHONJ midway through Season 2 and returned for one season in season 6 but only because Caroline was no longer on the show. The sisters have not been on speaking terms since Dina's first exit, nor does she speak with her sister-in-law Jacqueline Laurita, who was also a cast member – and Dina has missed notable family events, including the wedding of her niece. Dina slammed Caroline publicly for her support of Tommy.
Tommy continues to maintain his innocence. Dina is also at odds with her nephew, Caroline's eldest son Albie Jr. Albie spoke out in support of his mother when it was made public that she wrote a character letter for Tommy.