'RHONJ:' Dina Manzo's Ex-Husband Arrested For Planned "Mob" Attack On Her Current Husband
Dina Manzo has not been a cast member on Real Housewives of New Jersey since season 6, but she remains a fan favorite. The younger sister of Caroline has famously feuded with her sister but maintains a tight-knit relationship with longtime friend Teresa Giudice, who is Caroline's nemesis. Strangely, Dina's ex-husband, who is also the brother-in-law of Caroline, was recently arrested for an attack on Dina's current husband.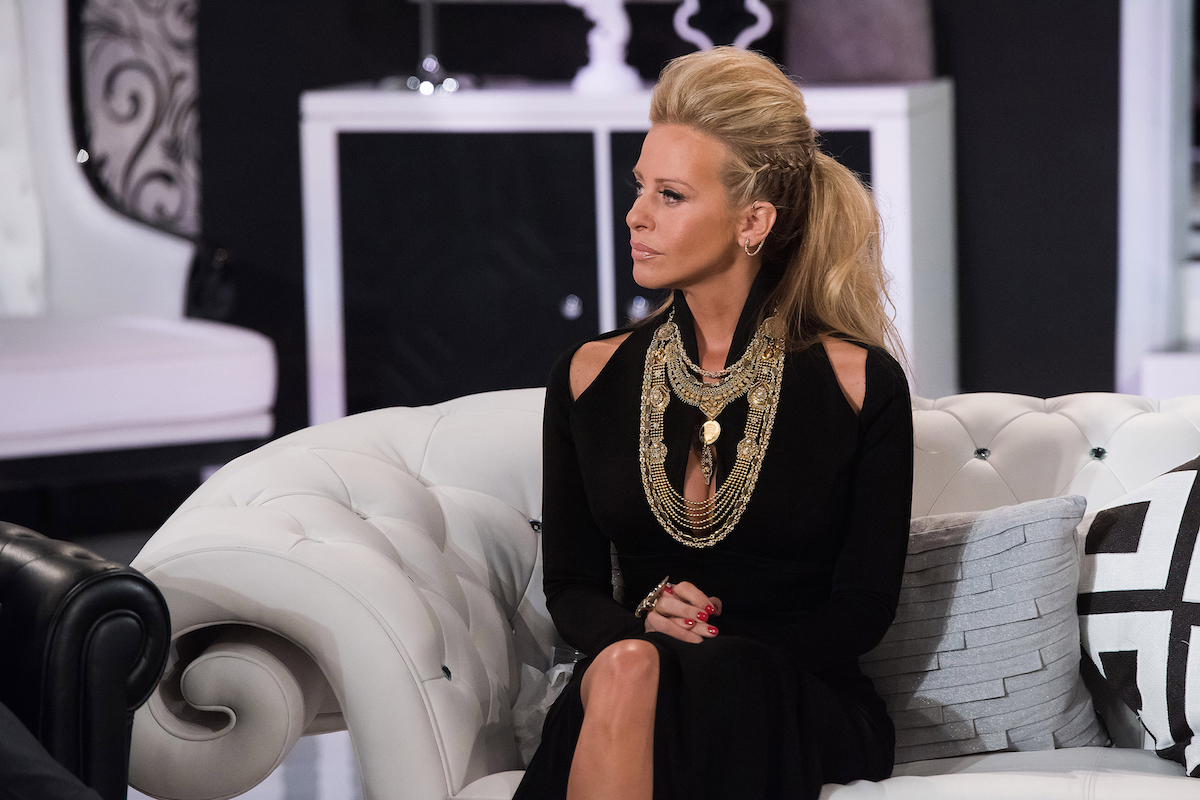 Dina Manzo and Tommy Manzo's marriage
Prior to becoming a housewife, Dina was featured on the VH1 reality series My Big Fat Fabulous Wedding for her and Tommy's million-dollar shindig. The couple were married at the famous Brownstone, a New Jersey restaurant and event space that Tommy and his brother Albert owns. Albert is married to Dina's sister, Caroline. There were over 600 guests at the wedding.
Tommy did not appear on RHONJ. Little is known about their marriage, except that Tommy wanted no parts of the reality show due his business acumen, despite his brother and co-owner appearing on the series since the show premiered. While Tommy worked at the Brownstone, Dina was heavily involved in the local charity scene with her foundation Project Ladybug. 
Related: RHONJ Where Are They Now? An Update On Former Cast Members
Rumors surfaced that Tommy opted not to appear on the show because of his indiscretions. On their VH1 wedding special, Dina admitted that Tommy was unfaithful before they wed. Still, she married him anyway. His cheating ways allegedly continued throughout their marriage.
Dina announced that they were separating in 2013 but the pair continued living together and even being intimate for some time. It was not until 2016 that she finalized the divorce. 
Dina Manzo is now married to David Cantin
While still legally married to Tommy, Dina began dating Cantin. The two met through a charity project they both worked on.
"We're both heavily involved in pediatric cancer — [we met] through a project for that," Manzo said, as reported by Radar Online in 2016 after Dina and Tommy's divorce was finalized.
"I guess it's been about a year now. He's just the most loving man. He's really an awesome person and very caring. He treats my family so good, and he's a great dad to his kids and I see that, how important that is," she said.
While they dated, she split her time between New Jersey and LA where Cantin lived. They secretly tied the knot in 2017. After being brutally attacked in a home invasion while visiting New Jersey in 2017, Dina fled for the west coast permanently. The couple just celebrated their three-year wedding anniversary.
Tommy Manzo allegedly conspired to attack David Cantin
In a strange twist of events, Tommy has been arrested in connection with a planned mobster attack on Cantin. According to People Magazine, Tommy and John Perna, an alleged organized crime soldier, were arrested on charges of planning and executing an assault on Cantin five years ago.
The conspiracy was for allegedly paying a mobster to attack Cantin in exchange for a discounted wedding reception at Tommy's business. According to court documents obtained by People Magazine, Tommy was "upset" that Cantin "had an ongoing relationship with" his ex-wife, Dina, and "planned to have a violent assault committed on" Cantin "that would leave a permanent facial scar."
Perna was scheduled to host a wedding reception at Tommy's business and Tommy offered the space at a discounted rate if Perna carried out the attack. Later that year, Perna and an accomplice attacked Cantin in the parking lot of a strip mall. As promised, Tommy allowed Perna to hold the reception at a discounted rate, or free.
Both Perna and Tommy are facing charges. Dina has not spoken about the attack but her sister Caroline has spoken out, saying that she's shocked and looks forward to discovering the truth.