'RHONJ': Dolores Catania Reveals How David Principe Reacted to Her Ending Their Relationship
Dolores Catania and David Principe were together for five years. Catania says she hasn't spoken to Principe since she ended their relationship.
Dolores Catania is opening up about ending her relationship with David Principe. Since being on The Real Housewives of New Jersey, she's been dating Principe. But due to his career, they rarely spent time together. Catania has since entered into a new relationship, but revealed in a recent episode that Principe didn't take the split well.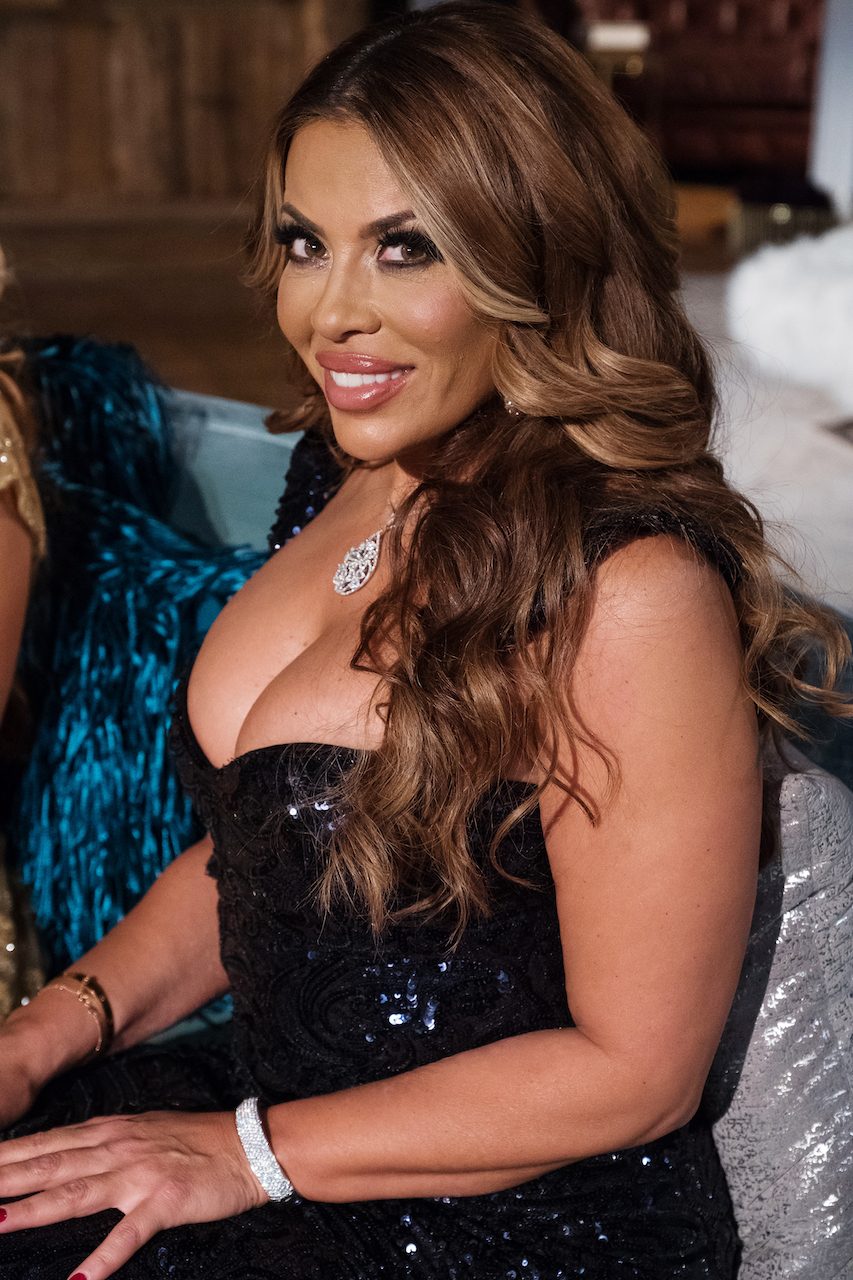 Dolores Catania says David Principe was shocked that she ended their relationship
Catania broke the news to her cast mates that she and Principe split at Jackie Goldschneider's keg party. At the time, she said the only other person who knew she was no longer with Principe was her ex-husband, Frank. The reason for the split was due to Principe's demanding schedule as a doctor.
"He's married to his job," she said. "Since [David]'s smart enough to know he can change, and I'm smart enough to know that I want a little more, it's not something that's sustainable."
The pair had been together nearly 5 years and had never lived together. Principe rarely accompanied Catania to events on the show, and she said she needed more of a commitment from Principe. "Yes, you bought me a house. Yes, you gave me a car for my 50th [birthday]," she said in a confessional during the episode. "But what if tomorrow something happens and there needs to be a life-changing decision. Who am I? "I'm supposed to be your partner in things, but he didn't bring me into his life. Like, I moved into that townhouse by myself and I said, 'Dave, please don't let it go to this,'" she told the her co-stars, adding, "I didn't have much of a choice anymore."
Catania revealed that she initiated the breakup. When Margaret Josephs asked how Principe reacted to the split, Catania said, "He was very shocked."
The reality star previously hinted to feeling her relationship with David Principe wouldn't last
During Season 11 of the show, a psychic revealed to Catania that she and Principe would not end up together. Shockingly, Catania said that the revelation did not surprise her. She elaborated during an episode of the RHONJ After Show.
"There's nothing that anyone can tell me in my life right now," Catania said. "I know how this play ends, I know what to expect, I've been around the block more than once. I've lived the life of a few people, I've lived a lot and I'm pretty intuitive to what's going on…I wasn't upset about David not being my soulmate. No s—t!"
Still, she continued dating him. At the reunion show, Catania told Andy Cohen that she wanted to see more of an effort from Principe to spend more quality time with her.
She's now dating a new man
Catania didn't waste any time dwelling in her heartbreak. She is now dating Paul Connell. "They're very happy together," Catania's lifelong friend Tom Murro exclusively told The New York Post when asked about Catania's new relationship. "He's a really nice guy. It's pretty new, but you can tell that they make a great match." Murro, a veteran entertainment journalist, added, "I couldn't be happier for her. She deserves the best."
Catania met Connell through a mutual friend. They've enjoyed romantic vacations together, including to St. Martin. She hasn't been shy about sharing their love on social media, and even boasts about him being the love of her life.