'RHONJ': What Is Dolores Catania, David Principe Relationship Status After Kissing Ex-Husband Frank Catania?
Dolores Catania has a very unique living situation on The Real Housewives of New Jersey. The Bravo celebrity is dating and living with Dr. David Principe and her ex-husband Frank Catania. Their living situation is strange for people on the outside looking in but it works for them and they have no issues with it. Principe even contracted Frank to help with construction of his home. But is living with an ex danger for the new couple?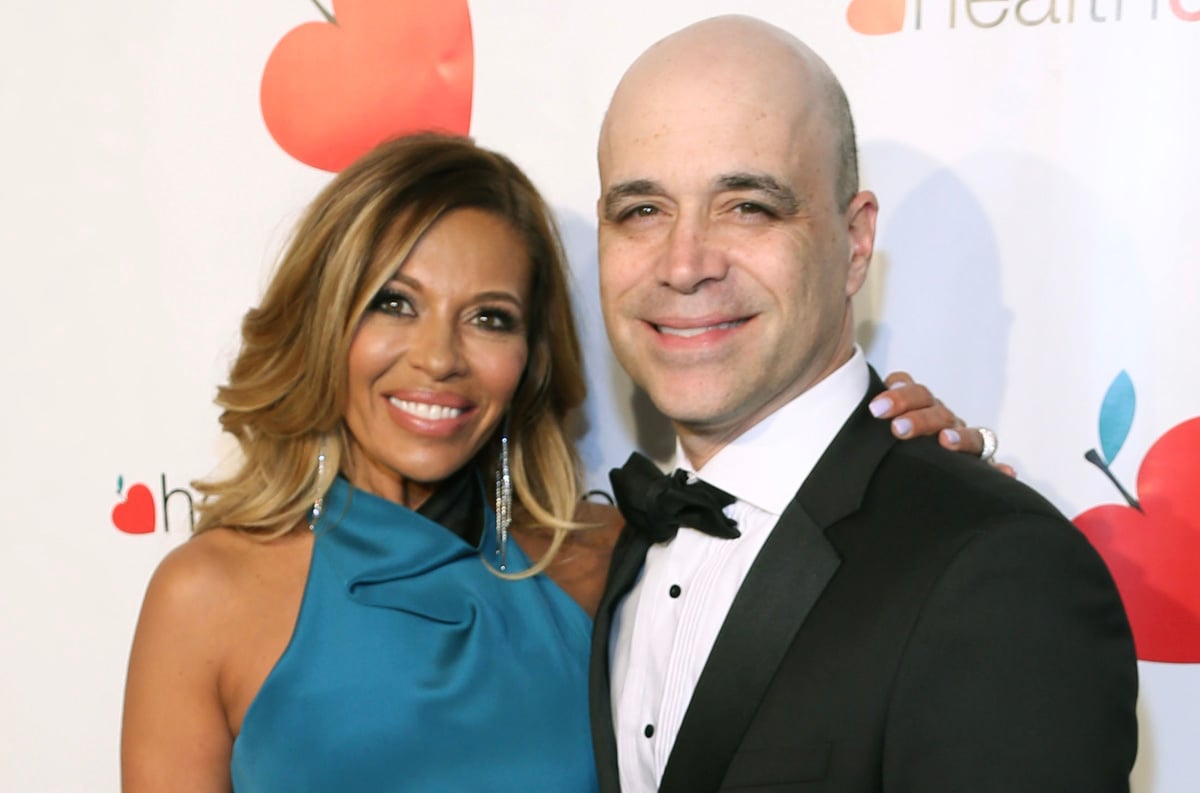 It has happened before that after a divorce and years after, a couple decided to give it another shot. On the latest episode of RHONJ, Dolores and Frank shared a kiss. The cast took a couple's trip to the Jersey shore to relive their youth.
Principe was not able to go because of work but Frank went in his place. While lounging in a bar, they dared Dolores and her ex to kiss, which they ended up doing in front of all their friends and cameras. The moment had fans asking if the couple was still together. Rumors of their split have been going on for months and with Dolores moving to NYC for the summer, things might not be too well.
Is Dolores Catania moving in with David Principe?
Back in December, Dolores shared that she was still good with Principe whose house is supposed to be finishing soon.
"David will probably be moving into his house, like, this week," she told Page Six and also noting she won't be moving in with him.
Dolores says she is enjoying her freedom too much to move in with someone.
"The first half of my life was for everyone: my kids, my family, my ex-husband, anybody who was in my life," she said. "Before I have that [again], I would like to get to know myself better. I'm working with a shaman. I'm doing a lot of spiritual stuff. I'm a devout Catholic, but I think there's so much more to learn, and I want a clear mind before I make any other decisions in my life."
The RHONJ star is in no rush to receive a proposal from Principe, who she says works seven days a week.
"It's not just a ring. I think that even if there was — I think it's the timing for me. He didn't. And I'm kind of glad he didn't because now my mindset isn't there anymore," Dolores said of moving to the city for the summer.
'RHONJ' Season 10 reunion
Dolores' relationship status is most likely going to be a hot topic during the season 10 reunion of RHONJ. The main season wraps up in the coming days and the ladies filming the reunion a couple of weeks ago.
Andy Cohen will be moderating the RHONJ reunion. In the seats closest to him will be Teresa Giudice on the left couch and Margaret Josephs on the right couch. Joining the latter will be Melissa Gorga in the middle and Jackie Goldschneider at the end. Next to Giudice will be Dolores Catania and Jennifer Aydin.
The Real Housewives of New Jersey continues to air on Wednesday nights at 8 p.m. ET on Bravo.