'RHONJ': Dolores Catania Says Frankie Is Too Busy to Date After Gia Giudice Dating Rumors
The kids of Real Housewives of New Jersey are continuing to grow up. This season will show Teresa Giudice's daughter, Gia going to prom. Her date is Dolores Catania's son, Frankie. Find out what Dolores had to say about Frankie's schedule stopping him from them dating and more.
Frankie Catania and Gia Giudice went to prom together
RHONJ fans started wondering if Frankie and Giudice were dating because they went to prom together in May 2019. His mother also shared the photos on Instagram and called them "two perfect humans."
They were also seen at Melissa Gorga's ENVY fashion show. Dolores later addressed their relationship with People.
"They've been friends since they were little," she said. The mother said "there wasn't a dry eye in the room" when they took pictures of them before they headed to senior prom.
"If I could have married them there — like, Gia was the perfect little Italian girl," she admitted. "Making sure my mom was okay, that my mom sat down and ate. And Frankie bought her Chanel earrings. They were beautiful. Then Gia called me to let me know they were on their way home okay."
At the time, she still said there wasn't romance between them despite her approval. "They're close friends," she said. "I mean, Frankie and Gia don't like to talk to us about their personal business, but Frankie's thing is he says, 'I don't have anything to offer anybody right now. I have work to do. I can't give someone the attention they deserve.'" 
Some of their prom night will be on 'RHONJ'
The good news is that their prom night will somewhat be covered on RHONJ for fans who are curious about their time together. A clip showed their families together at the Giudice home.
Teresa talked about when Gia was a little girl and how grown up she looks in her prom dress. Gia's grandfather, Nono also got emotional seeing her that night. Gia admitted she was trying to have a good time despite her father not being able to be there.
She said Frankie is too busy to date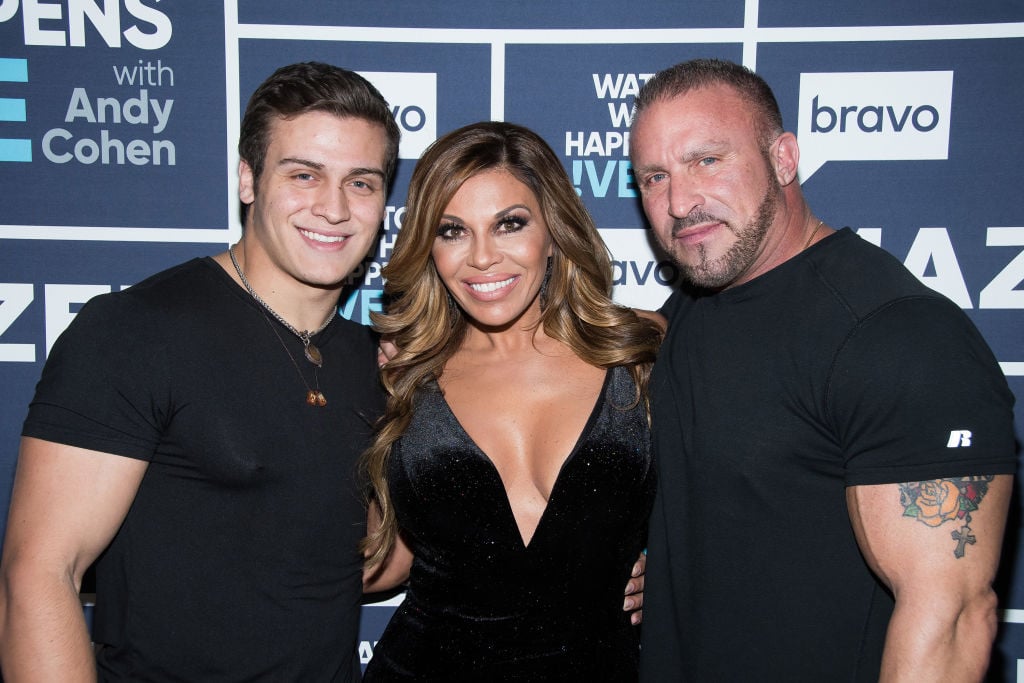 There is one reason why the two aren't dating. Apparently his schedule is too packed for a relationship with anyone.
"Frankie is very conscious of the fact that because of the line of work that he is going into — investment banking — that's 16 hours a day … he can't give a girl what she needs right now," his mother told Page Six. She does have good things to say about Gia.
The reality star called her "the most beautiful girl" and said she feels "so lucky that she would even look at him." She did reveal that they started having a crush on each other after he modeled for Gorga's fashion show in 2019. The mother talked about their past and how they relationship changed.
"They grew up with each other," she said. "[There's an] episode where they were carving pumpkins on Jaqueline [Laurita's] steps together. They've always kind of watched out for each other."
Catania continued, "I think the fashion show was a very pivotal moment for them." Fans will have to watch RHONJ to find out more about their prom night. For now, it seems like they are just friends.