'RHONJ': Dolores Catania's Background as a Corrections Officer Explains Her No-Nonsense Attitude
Anyone who has been keeping up with Real Housewives of New Jersey and their fan-favorite cast member Dolores Catania knows that she doesn't put up with anything she doesn't want to. If there's a problem, she doesn't hesitate for a minute to address it and fight over it if she has to.
In light of news that she was a corrections officer before becoming the feisty RHONJ star we know her to be today, fans realize why she doesn't take crap from anyone.
What people think of 'RHONJ' star Dolores Catania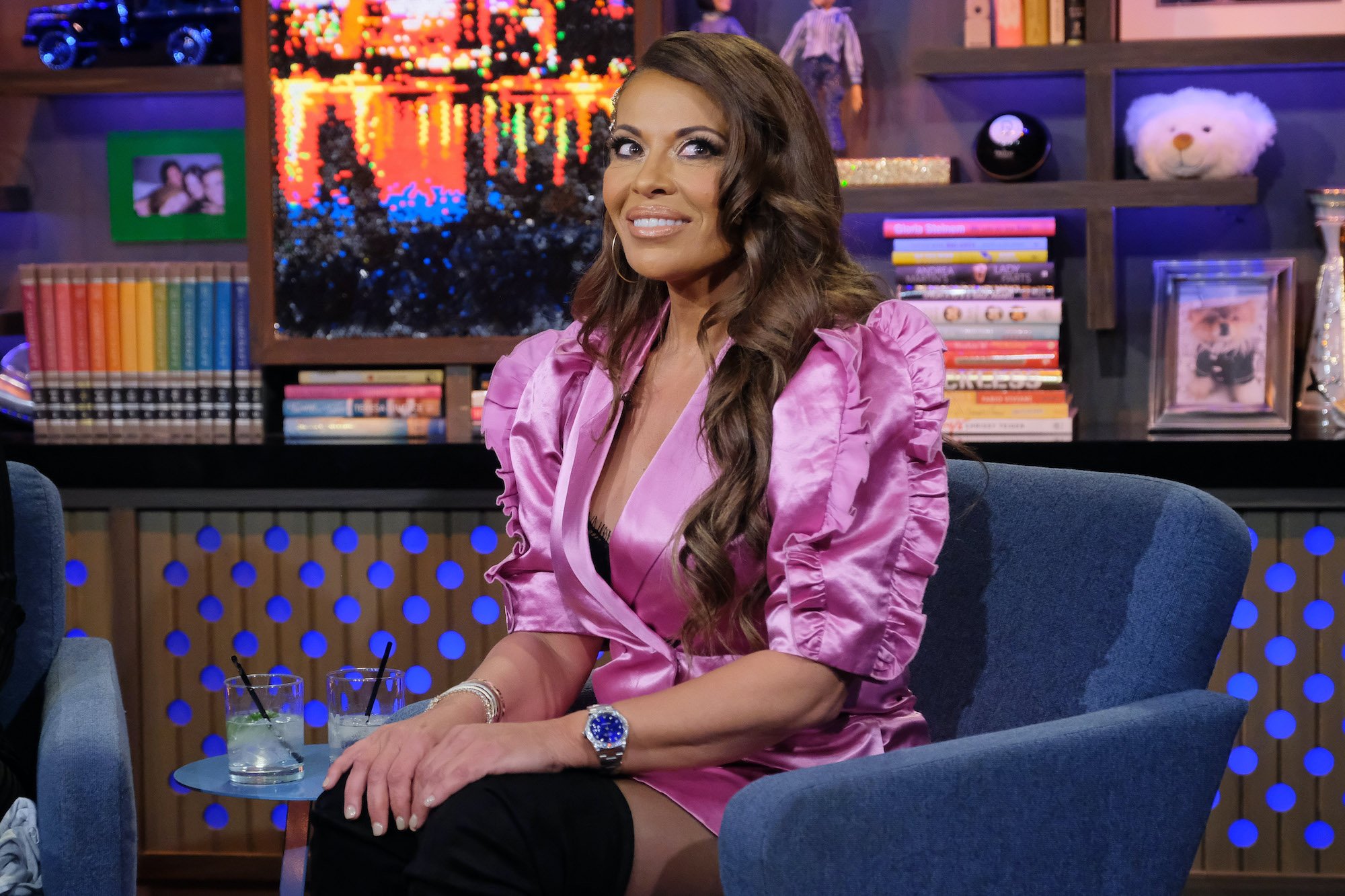 If there's one thing to know about Catania, it's that she isn't naive. She stands her own ground and can't be swayed to feel or think differently from what comes naturally to her. As she often says, "this is real, this is me."
Take, for instance, the introduction of Margaret back in 2017. Catania wrote about the experience in a Bravo blog, explaining she didn't trust the newcomer, "Sneaky [Margaret] approached me to badmouth Siggy as if I hadn't witnessed Sneaky's nasty comments. I shut her down within minutes." Typical Catania move!
From that, 'Sneaky Margaret' concluded, "Dolores is like a little mini Siggy. I can't even get a word in edgewise. I mean, it's like literally, she parroted everything Siggy says. I was like I didn't even realize who I was talking to except that Dolores is a little scarier."
Which is the typical response since the business owner is arguably the toughest on the show, most straightforward, and therefore — scarier. 
Being a corrections officer was her job before marriage, and kids
In an interview with Danny Pellegrino, Catania reveals she was a corrections officer before settling down and eventually entering into The Real Housewives of New Jersey. "Before I got married, I was a corrections officer [but] then I got married and had kids. Frank said 'you could stay home,' and I was married to an attorney. He said, 'stay home, or you can go back to work,' so I stayed home."
Although many fans can still see a corrections officer's no-nonsense attitude in Catania's demeanor, she decided to never head back into law enforcement — even when the kids got older. 
Michael David Rapaport expresses his admiration of the entrepreneur for previously being a correctional officer on Andy Cohen's show. "I didn't realize that Dolores was a corrections officer in prison in New Jersey. Dolores can do whatever the hell Dolores wants. She's not taking any crap. She [was] in there with the dudes–eight years!"
Why she didn't join 'RHONJ' in the first few seasons
The reality TV star was already meeting up with most of the cast members of RHONJ when her kids were older and the first few seasons were airing, but never officially joined until the seventh season.
"When the kids got a little older, every Thursday night, me, Dina, Caroline, Jacquiline, and Teresa would go to the Meatpacking District and dress up like Sex in the City, and then all of a sudden the show came around," Catania told Pellegrino. "It wasn't the right time for me. I decided not to do it, and Danielle took my place." 
It's safe to say, if you were going to mess with any of the Real Housewives, it shouldn't be Dolores Catania and her New Jersey franchise. Not only are the women over there considered 'tougher,' but no one wants to mess with a woman (or her friends) that has taken on full-grown and dangerous men in prison.