'RHONJ': How Teresa Giudice and Caroline Manzo Feel About the Infamous Table Flip Scene
Fans of The Real Housewives of New Jersey will never forget the moment Teresa Giudice yelled "prostitution w**ore" at Danielle Staub before flipping a table toward her. The moment solified the franchise as a top contender. It also proved that Giudice was not one to mess with.  Staub and Giudice have since made peace regarding …
Fans of The Real Housewives of New Jersey will never forget the moment Teresa Giudice yelled "prostitution w**ore" at Danielle Staub before flipping a table toward her. The moment solified the franchise as a top contender. It also proved that Giudice was not one to mess with.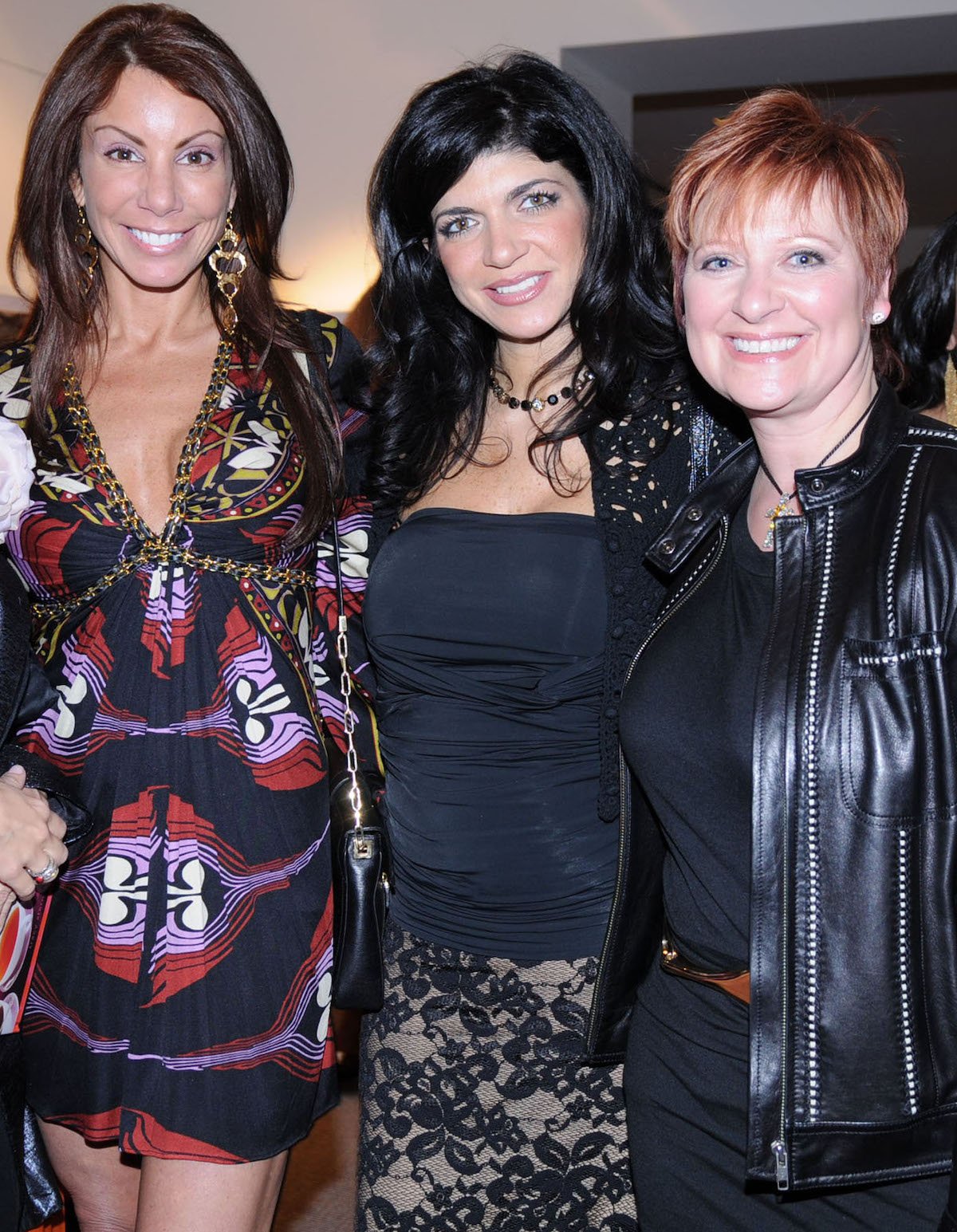 Staub and Giudice have since made peace regarding the moment. But for Giudice and her former co-star Caroline Manzo, the moment is unforgettable. 
Teresa Giudice flips a table amid an argument with Danielle Staub
Staub's past was a subject of contention for the ladies of New Jersey. The former model was not welcome with open arms by her co-stars. With the exception of Jacqueline Laurita, the other cast members stood clear of Staub, questioning her motives along the way.
During the first season of the show, a book about Staub's alleged criminal past was being touted around town. Of course, Staub's co-stars delved into the book and were shocked by their findings. The book, Cop Without a Badge, alleged that Staub changed her name following an arrest linked to kidnapping and extortion.
Related: 'RHONJ:' Producers Explain Why They Exposed Teresa Giudice's Role In Margaret Josephs Hair Pull
Staub confronted her co-stars at a dinner scene during the season finale and was upset regarding the chatter and gossip. She denied everything in the book – with the exception of changing her name. Though she admits to being arrested, she claims she's innocent of what she was accused of.
But Giudice wasn't buying it. She continued badgering Staub, frustrating Staub along the way. When Staub told Giudice to pay attention, Giudice became offended. Giudice yelled several obscenities before flipping a table. 
Per Bravo honcho Andy Cohen, the table flip is the craziest moment he's ever seen on reality television. In a recent interview with TODAY, Cohen said of the ordeal, "I think that ushered in a new moment of shock and awe on my part."
Caroline Manzo and Teresa Giudice 
During an episode of Cohen's E! docu-series For Real: The Story of Reality TV, Cohen chatted with Giudice and Manzo about the popular moment.
"I was in a good place and then I remember Danielle attacking Dina [Manzo]," Giudice recalls. When Cohen reminds Giudice that Staub also insulted her intelligence, Giudice remembered becoming more upset.
"She was belittling me and I was like, 'That's it,'" she said. Giudice tells Cohen that she learned to flip a table from her father, noting, "When we were younger, my dad did it once. After I did it, I said, 'You know I got that from you right?' He denied it."
Related: 'RHONJ': Caroline Manzo Reflects on Calling Danielle Staub a 'Clown'
But for Manzo, she remembers the aftermath of the table flip more vividly. "It was just chaos," she said. "What's even crazier is that right afterward, cameras down and [her co-star's said] 'Hey guys, you wanna go get a drink?' I swear to God. We went to another room and we sat there like nothing happened."
Manzo's niece Ashley later revealed that Giudice asked if she looked classy as she flipped the table.