'RHONJ': Jackie Goldschneider Comes Clean About Her 'Dangerous Habits' and 'Secretive Behaviors' in Courageous Statement About Her Eating Disorder
Since she joined The Real Housewives of New Jersey in 2018, Jackie Goldschneider has been candid about her struggles with anorexia. Although she acknowledged the condition previously, she said she was living a full, healthy life.
However, Season 12 shows things in a new light. It's evident that Goldschneider's issues are just as serious as before. The mother of four recently opened up about her journey. In a bold statement about her eating disorder, she came clean about her dangerous habits and secretive behaviors. Here's what Goldschneider disclosed.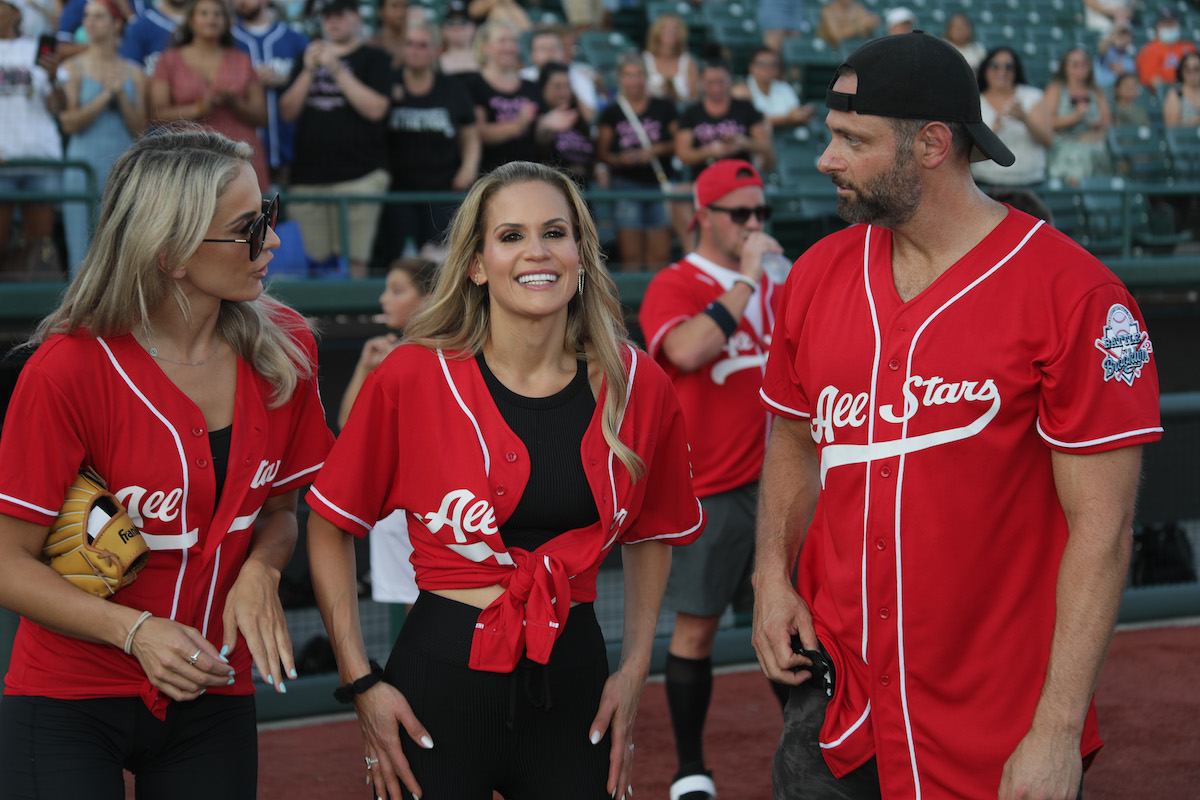 Jackie Goldschneider is much more candid about her eating disorder on 'RHONJ' Season 12
In past seasons, Goldschneider had been open about her eating disorder. However, as fans recently found out, she had not resolved things as much as she made it seem. The former lawyer posted a throwback photo of her with her husband on Instagram. In it, the housewife is wearing a red dress and has noticeably gaunt-looking arms. Goldschneider's lengthy caption went into detail about her eating disorder.
The reality TV star revealed that she had secretly been battling ED for almost 20 years, saying that the most recent episode of RHONJ "marked the beginning of her recovery." Goldschneider revealed she had "obsessive eating and exercise patterns" that she didn't want to let go of because she felt being skinny was what defined her.
The 45-year-old delved deeper. She explained that she feared others wouldn't understand her condition, noting that she was scared to ask for help. Goldschneider revealed she went through dark days and wanted to see other people who had gone through a similar situation and emerged victorious.
She further said that after acknowledging that there was a problem, she realized she wanted to recover. Goldschneider "wanted to be that person for as many other people as I could."
Goldschneider thanked Bravo for letting her break her silence on 'The Real Housewives of New Jersey'
A recent episode of The Real Housewives of New Jersey saw Goldschneider letting cameras into her therapy session for the first time. The star spoke to her therapist, opening up about the toll her eating disorder has taken on her.
In the Instagram post, Goldschneider revealed that she felt scared sharing the intimate moment of her seeking help on camera. "It takes so much work. I see what my calendar has on it and I worry which days are going to require me to eat stuff and which days I'm going to be required to fake it," she said.
Goldschneider acknowledged that she was documenting her experience in order to offer support to others in a similar situation. She was thankful to Bravo for allowing her to speak "so publicly" about her struggles and being an advocate for "anyone at any stage of life."
Meanwhile, her husband, Evan Goldschneider, has fully supported her on the journey. Evan assured her of his love, saying, "I love you no matter what size you are. I'm proud you did it and are taking the first steps."
Eating disorders are more prevalent than most people realize
Eating disorders are not nearly talked about enough. Although awareness is increasing, there's still more that can be done to help people with the condition. In her Instagram post, Jackie gave ED statistics, noting the difficult feelings that come with the condition.
She said, "There's so much shame around EDs and so many things that people don't know about them and because of that, millions of us struggle in silence. A person dies every 52 minutes from an eating disorder, which means over 100,000 deaths each year." There's no doubt that Jackie's experience will help others feel less alone.
How to get help: In the U.S. call the National Eating Disorders Association helpline at 1-800-931-2237.
RELATED: RHONJ: Jackie Goldschneider Says She's The Richest Cast Member – What's Her Net Worth?