RHONJ: Jackie Goldschneider Says She's The Richest Cast Member – What's Her Net Worth?
Jackie Goldschneider has been a cast member on Real Housewives of New Jersey for two seasons. The New Yorker has been able to stand on her own and go toe-to-toe with vets on the show without missing a beat. She's become a fan favorite for her ability to articulate herself in heated debates, unlike many of her co-stars who resort to verbal attacks. More recently, the usually humbled Goldschnier declared that she is the wealthiest out of the cast, causing a stir with her co-stars and some viewers eager to learn how she's earned her living.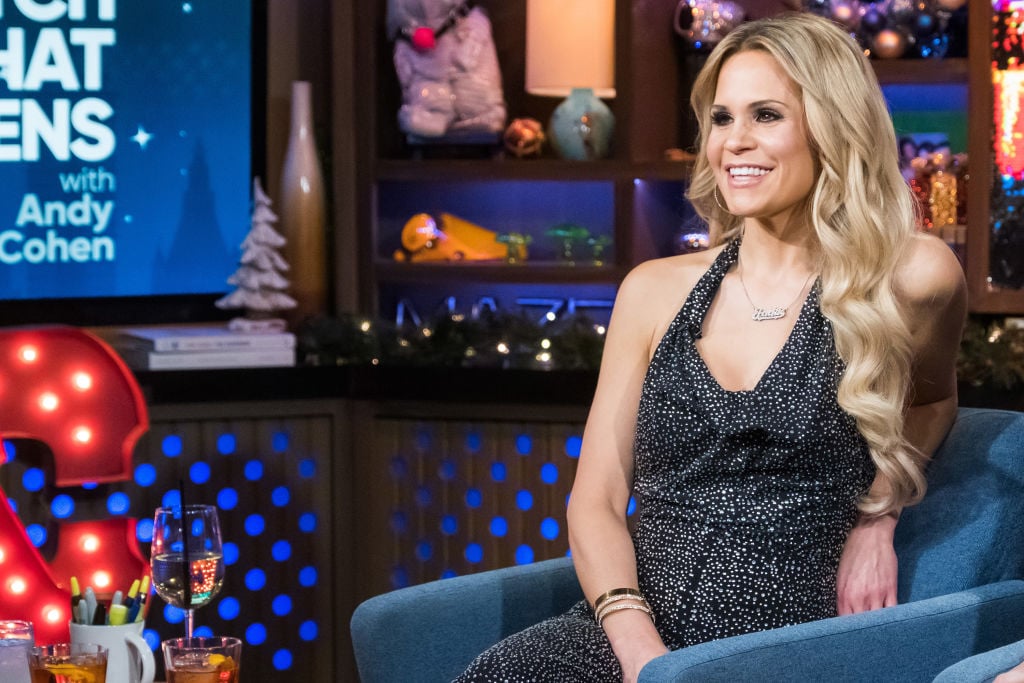 Jackie Goldschneider on 'RHONJ'
Goldschneider began appearing on the show in season 9. She's a busy mother of two sets of twins and is happily married to her husband Evan. Goldschneider grew up in Staten Island, New York but moved to New Jersey in high school and considers herself a Jersey girl. She's been a resident of Bergen County for a decade.
As a freelance writer, fellow RHONJ star, Margaret Josephs, became a fan of Goldschneider's work. The two became friends and Josephs suggested that Goldschneider join the cast. She met with producers and they loved her.
Her time on the show hasn't been easy. While she's formed close friendships with Josephs and Melissa Gorga, the same can't be said for Gorga's sister-in-law, Teresa Guidice. The two have famously feuded over comments Goldschneider made regarding Guidice's husband's incarceration. Goldschedier has also argued with Delores Cantania and Jennifer Aydin.
Despite the not so great relationships with some of her co-stars, Goldscnheider has used her platform to advocate for women who battle eating disorders. She's been about her journey with overcoming anorexia after being overweight for the majority of her childhood. She now sticks to a healthy eating and workout regime while working with a nutritionist. 
What is 'RHONJ' star's Jackie Goldschneider's net worth?
While Goldschneider is the least flashy of the cast, questions about her fortune began when she told an interesting story from her past. 
According to her, during her time working for a popular law firm in her 20's, one of the senior partner's gave her a heads up that her co-worker, whom she was dating, was going to propose to her. She wasn't in love with him and couldn't see herself walking down the aisle so she enlisted the help of her mother. Knowing her boyfriend spent more money on the ring than he could afford, Goldschneider had her mother buy the ring from the guy so that he wouldn't lose the money. Her mother brought the ring for $15,000! 
Goldschneider's co-stars were stunned, particularly Aydin, who considers Goldschneider to be "cheap" for not splurging as much as the group. Aydin was also shocked to learn that Goldschneider rents her Hamptons home for $50,000 a month. But Goldschneider is unfazed by the group's opinions and has always had a very specific relationship with money.
According to Goldschneider, she has "family money." She explained on a recent episode of The Daily Dish podcast exactly where her money comes from. Though her parents both grew up poor, they started businesses in their 20's after graduating from college and built their wealth from there. "My parents were very smart about it. My father also did very well for himself and everything that they made together, they started investing," she said. "They invested in stocks, they invested in real estate, and they really did amazingly well for themselves."
But the reality star says she and her husband do not live off her parents' money. When she has used money from a trust fund, she's followed their model by investing in real estate – which includes her Hamptons home as well as properties in Manhattan. She also says she runs a "small real estate management company."
Goldschneider has built her own empire. She is a former real estate attorney who found a second career as a freelance journalist and newspaper columnist. She recently began writing for Good Housekeeping. She has her own blog titled Into the Mummy Brain, and has also written posts for the Huffington Post, Scary Mommy, and the New Jersey newspaper Bergen Records.
According to Floor 8, her accumulated net worth before even joining the show was an impressive $2 million. 
As for why she opts to not spend frivolously, she told The Daily Dish: "Money to me is not what makes you an impressive person or an admirable person, so it's not something that you brag about. And I buy things; I do spend money but I just don't flash it all over Instagram, because I find it tacky."
With a mindset like Goldscnheider's, she won't be another reality star added to the list of those who go broke. The podcast will air on Jan. 23.