'RHONJ': Jackie Goldschneider Went to Speech Therapy Because Fans Made Fun of Her Lisp
The Real Housewives of New Jersey star Jackie Goldschneider has dealt with her fair share of haters, as every reality TV star does. She says, after her first season of appearing on RHONJ, one of the most frequent comments she received from fans was that she needed to fix her lisp. She received so many comments like that that, one day, she decided to do it.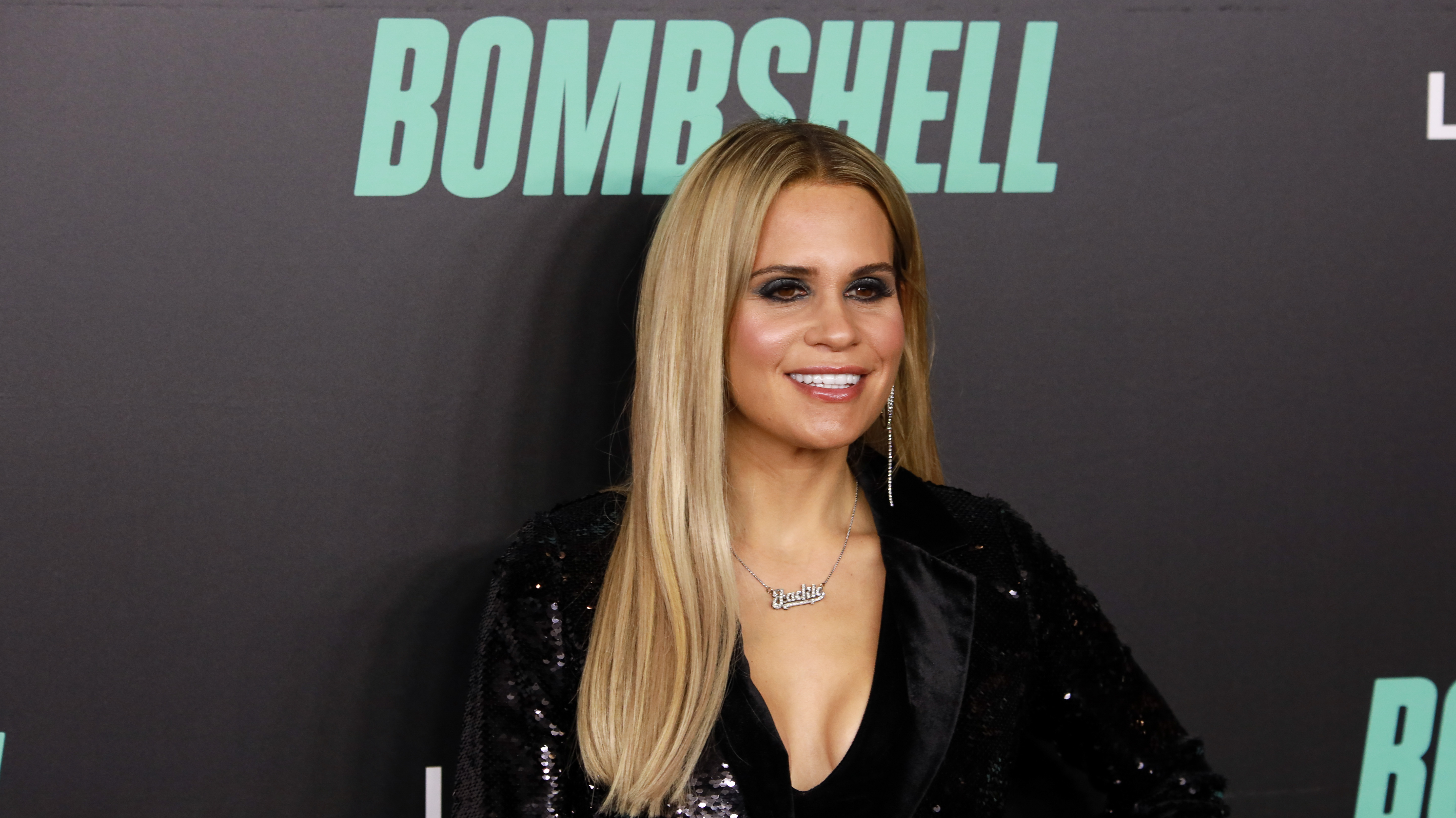 "People forget that you're just a human being. Like, when you're not on camera you're at home with your family. You open up Instagram and it's like, 'You look like a pig. What's wrong with your eyebrows? And you have a lisp!'" Jackie said in an interview with The Domenick Nati Show on July 22.
Every day 'RHONJ' fans would tell Jackie Goldschneider she should 'fix [her] lisp'
Jackie says she received comments about her lisp every single day.
"I got the lisp thing all the time first season. Holy sh*t, Domenick, when I tell you every single day I would get like 50 people telling me to fix my lisp. So much so–and I never revealed this–after my first season, I went for speech therapy. And I didn't tell anyone," she said.
After four sessions, Jackie finally told her husband that she was going to speech therapy. He told her she should stop going.
"He was like, 'Stop it right now. Cancel it. You're not doing this anymore. You do not have a lisp. Stop it.' So I canceled my lessons and I stopped. But [fan comments] really can f*ck with you," she said.  
Jackie says she believes she still has "a little, tiny, like, thing. I don't know. But, listen, I'm not Dorinda. But I have a little thing."
Jackie Goldschneider talks about the plastic surgery she's had done
Nati also asked Jackie about the work she's had done.
"On my body, after I had my second set of twins, I had what's called a diastasis, where my stomach muscles are torn apart and it looked like I was pregnant. It looked like I was pregnant six months after I was pregnant all the time. So I had a tummy tuck to repair that and I had boobs put in while I did that. Because I did breastfeed all four of my children," she said. "Other than that, I haven't had any plastic surgery."
Additionally, though, Jackie says she does "get Botox" and "a tiny bit of filler–I got it in my lips."
"Everything else is really just mine," she said.  
The radio host asked at what age Jackie would let her daughter, who is currently nine, get plastic surgery.
"I mean, if she had a horrendous nose then I would let her get it at, you know, 13 years old, 14 years old. I would let her get it. I mean, why make her feel bad about herself? But, right now, she doesn't have anything that I would probably allow her to fix until she's graduated high school. I don't think she needs anything. But if she had a body part that really needed fixing I would let her do it," she said.