'RHONJ': Jacqueline Laurita Shares Who She Thinks Called the Feds on Teresa and Joe Giudice
Jacqueline Laurita from 'RHONJ' shares who she thinks called the authorities on Joe and Teresa Giudice.
Teresa Giudice from The Real Housewives of New Jersey implied that former friend Caroline Manzo was the person who alerted officials to her family's fraudulent actions.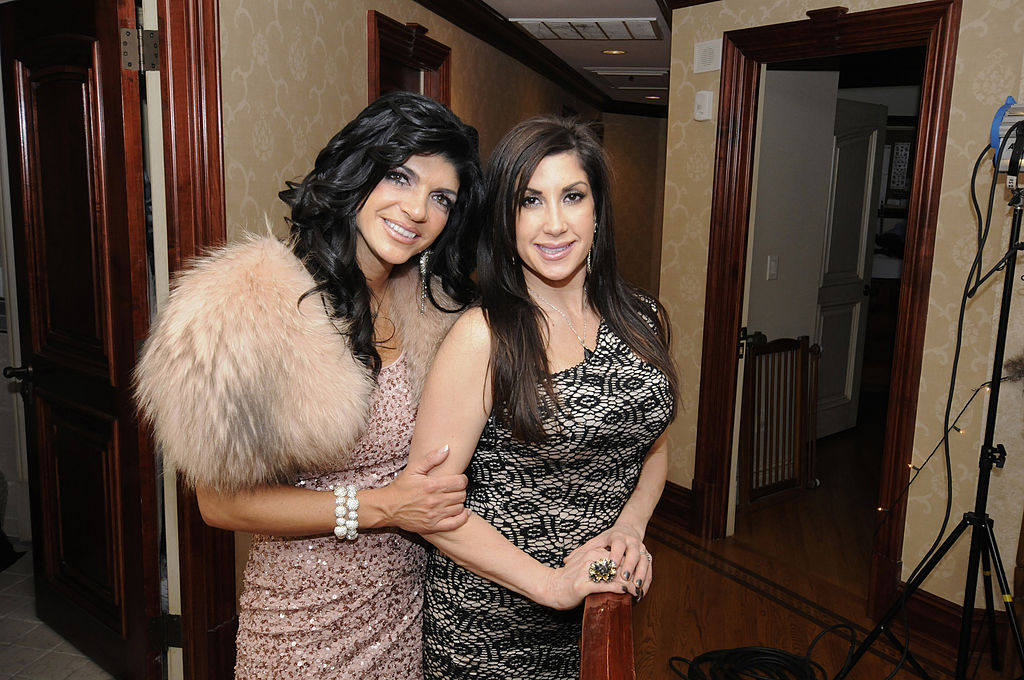 Giudice and her husband Joe sat down with Bravo producer Andy Cohen for a one-on-one interview after Joe Giudice was deported back to Italy. At one point during the interview, Cohen played an old clip from the show where Manzo predicted that the Giudices would encounter some trouble and ultimately divorce. "Prediction, something might happen where maybe someone has to go somewhere," Manzo said in a confessional. "Teresa is going to have to pull herself up by her bootstraps and take over."
Giudice responded by hitting back. "It's just so sad I guess like she's led that crooked life. Like I've never led that crooked life. I guess she has and who she comes from and where she came from. Right back at her." 
Cohen asked Giudice if she thought Manzo was the one who alerted officials of the Giudice's criminal activity. "Maybe? You never know," Giudice said. "Why would she predict those words?" 
Manzo's sister-in-law thinks the couple's own behavior got them in trouble
Jacqueline Laurita shared her thoughts on The Lookover Ladies podcast. She says Giudice initially blamed her for calling the feds. "Now she's blaming Caroline Manzo, my sister-in-law. And this is what I have to say about that. Her and I were friends at the start of the investigation."
"She was on national TV flashing cash, everybody saw it," Laurita continued. "Then they filed bankruptcy. I didn't even know they had filed bankruptcy because she lied to me about it."
When the couple knew they were getting in over their heads in lies, they tried to withdraw from the bankruptcy, Laurita asserts. This move then put red flags on their file with the authorities. "Now they are getting investigated," she added. "At the same time, what added to it was Joe's business partner, who he screwed over. He owed him a lot of money. The guy went to a mutual friend of ours and said he was going to go to the feds if Joe didn't pay him the money. "
She concludes Joe Giudice's business partner called the authorities
"The mutual friend went to my husband and said, 'Hey, do you think you could get Joe to sit down with his partner and work a deal with him where he pays him the money. Because if he doesn't get paid he's going to go to the feds. And Joe's response was, 'He can go f*** himself.'"
Laurita assumed the partner alerted officials upon learning Giudice wasn't going to cooperate. "I don't know what Teresa's hatred toward Caroline is or why she keeps blaming her or blaming me," she said.
Laurita and co-hosts Melissa Polo and Jill Ashley share another rumor. "There's a rumor that the brother had a secretary called the IRS, I heard that one from someone." Laurita concludes that one reason why Giudice keeps attacking Manzo is that Manzo is "smarter" and "can use her words easily."