'RHONJ': Jennifer Aydin Slams Melissa Gorga, Calls out Fake Storylines and 'Crooked Family'
Although The Real Housewives of New Jersey Season 11 has ended, the drama has not stopped. Ahead of the reunion, Melissa Gorga and Jennifer Aydin have been trading jabs on social media. The shade is real for these two Bravo stars as they continue their assignments as housewives.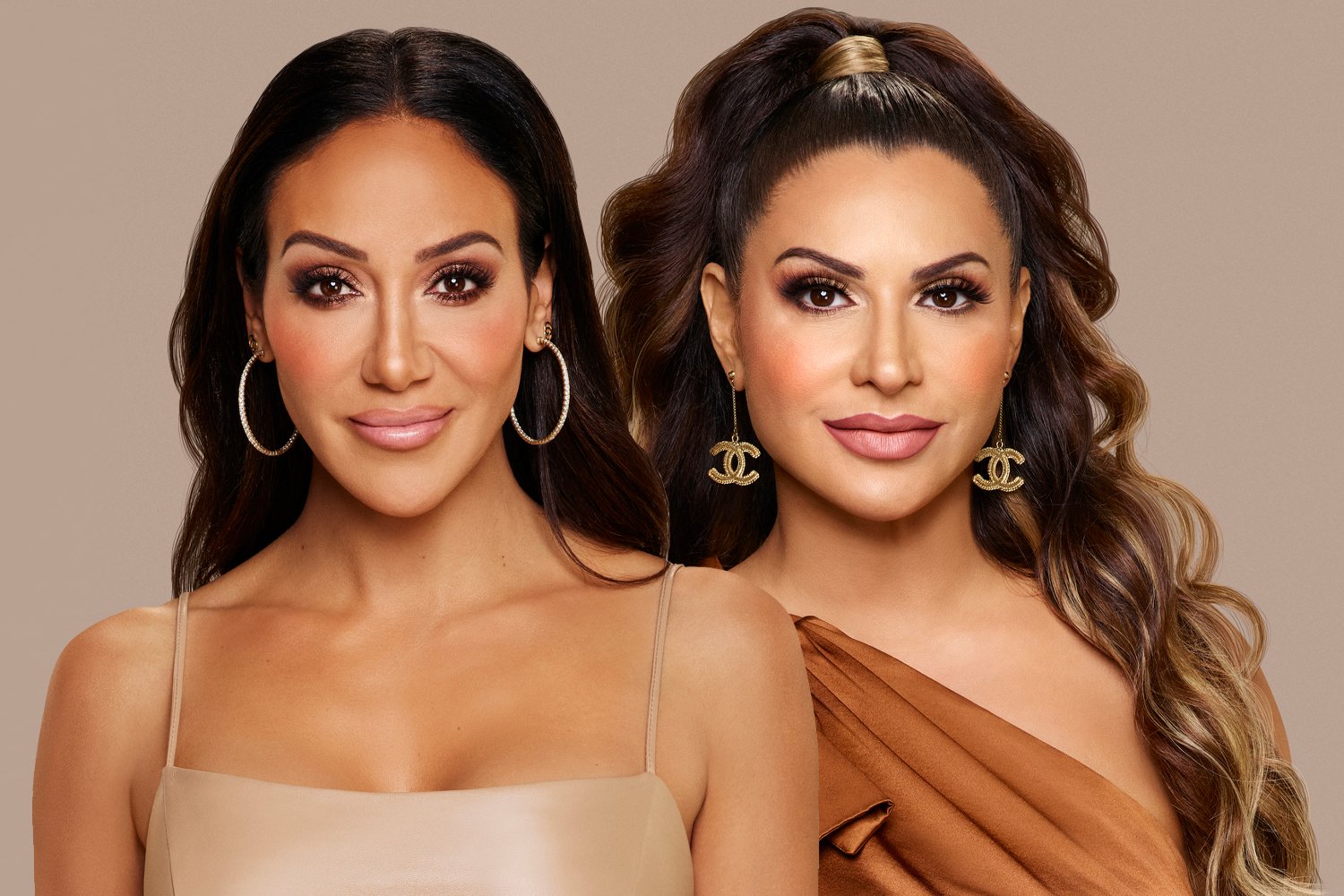 How did the feud between Melissa Gorga and Jennifer Aydin start?
On the night that the RHONJ Season 11 finale was scheduled to air, Gorga made a shady Instagram post directly targeting Aydin. Gorga shared photos from the reunion set where she notably left Aydin out. The Envy store owner explained in her post why she had excluded one of her co-stars from the celebratory publication.
"I posted everyone except for one person who I feel is truly happy when family and friends are divided," Gorga shared. "Probably because she would throw her own mother under the bus for TV. Or if it would make Teresa [Giudice] happy."
Gorga was obviously talking about Aydin, who was perceived to throw her mother under the bus during the season. Giudice's sister-in-law did not mince her words when attacking Aydin and telling her how she really felt about her.
"I've been on the show a long time and I know fake and conniving when I see it," Gorga continued. "When you don't come for someone at all, and they are constantly trying to put you down and trying to cause riffs [sic] in your relationships, that's a huge red flag. ENVY BABY! They might want to try to be the fun tipsy one like you, but they fail and just look sloppy. Lots of skeletons in the closet over there. I'm nice until I'm not. Pay attention everyone- you will see it."
Jennifer Aydin claps back at Melissa Gorga
Aydin is not one to bite her tongue, especially when being attacked. It wasn't long before the mother of five made her own post and clapped back, throwing some major shade.
"Take a good look at what unbothered looks like," Aydin replied, creating her own post on Instagram. "I'm on this show because of me- not because [of] my sister-in-law or a more entertaining husband. My husband is a class act who respects women and would never stoop low for the cameras."
Aydin went on to imply that Gorga's storylines on the show are contrived and cited some examples from the past.
"I guess people envy what they don't have — I share real and authentic stories, not fake, made-up ones. And I see that some people are threatened by that," she added. "You can take your 'sloppy' comments and run with it all you want — hold on to it for dear life — ya got nothing else. Your group is infested with a snake that talks behind all your backs and you're just Salty…And Boring to Boot! So careful with all that reach, you're gonna pull a muscle."
More shady replies from the 'RHONJ' stars
Both Aydin and Gorga went on to make other shady replies where they kept going at each other. The latter said the former has always said she makes up storylines for the show and it was "getting old" for her.
"I think your [sic] the one that uses everyone around you for storylines, let's be real. YOUR WHOLE FAMILY. Nothing ever about you," Gorga clapped back.
Aydin directly replied to Gorga by adding, "You only got on because of Teresa and that kills you!! The audience has learned more about me in three years than they have of your measly 11. Your fake baby and sister that never was — and oh, wait — divorce. Yeah right! All they see is self-absorbed, obsessed, envious behavior. I am my family and I share it — more than you ever had the guts to do. Go embarrass your daughter some more, cause you and your crooked family got nothing else! Girl, bye!"
The Real Housewives of New Jersey airs part 2 of the reunion at 9 p.m. ET on Bravo.