'RHONJ': Jennifer Aydin Told Dolores in Secret Phone Call – Our Real Friendship Is Over
Jennifer Aydin and Dolores Catania's friendship on The Real Housewives of New Jersey is done, according to Kim "D" DePaola.
In an exclusive interview, DePaola revealed that Aydin and Catania had a secret phone call where Aydin told Catania she'll fake a friendship with her for RHONJ but she wants nothing to do with her in real life.
Jennifer Aydin told Dolores Catania their real friendship is over
DePaola spilled on the Behind the Velvet Rope with David Yontef podcast. "A day or two ago, I go, 'Dolores what is up with you and Jen?'" DePaola said. "She goes, 'I have no idea what I did or what I said wrong.'"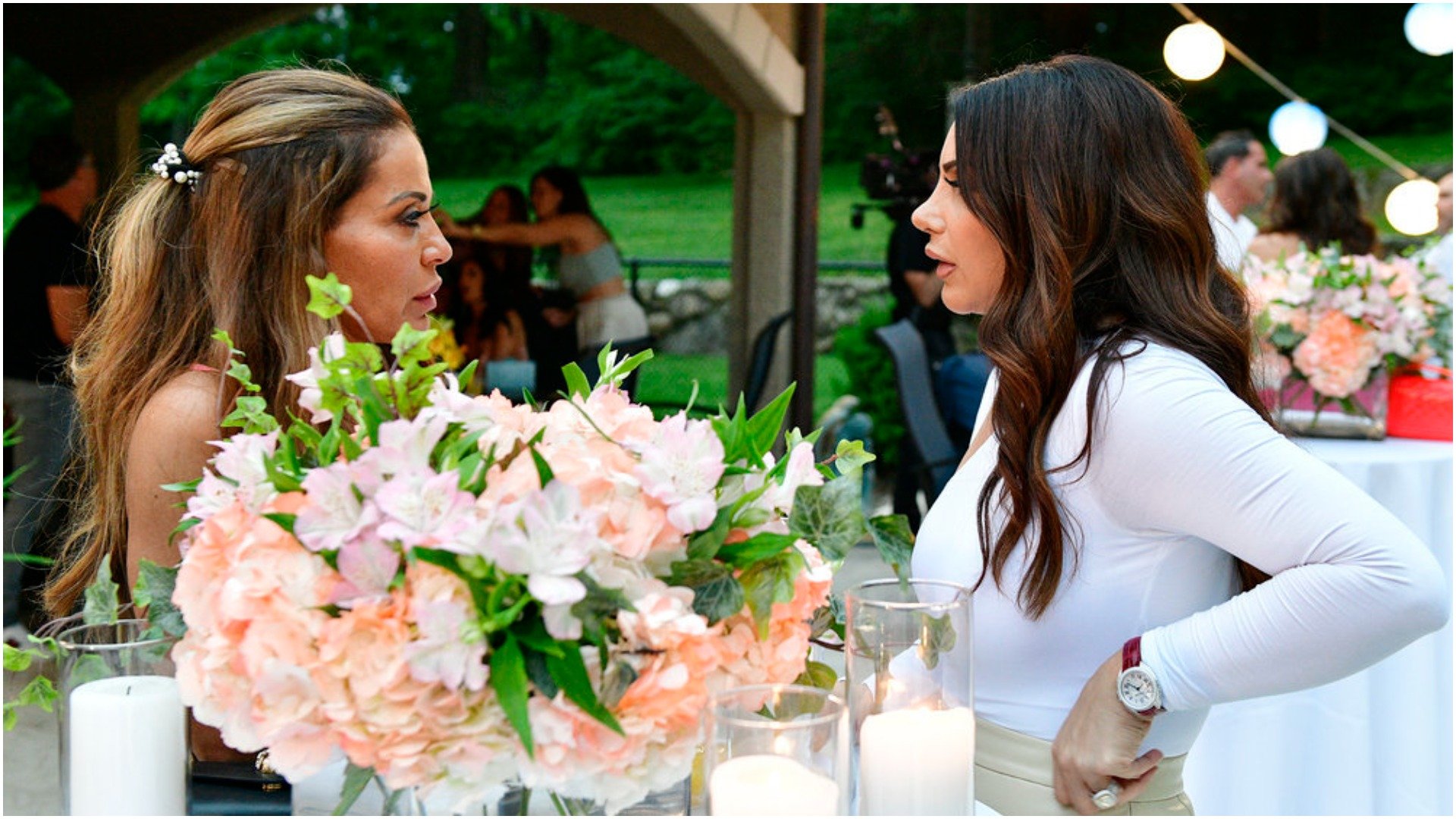 But then, "She said, I called Jen and said, what's the problem between us? And Jen just said, blatantly, I will be your friend on the show, but we are not friends off the show. I don't feel you stuck up for me enough. That was the bottom line. That's what she told Dolores. And I said, Dolores, can I say that? She said, yes," DePaola added.
She may have gotten angry watching 'RHONJ'
DePaola said Aydin and Catania's phone call was recent. She believes that Aydin watched the current season of RHONJ and is angry with Catania.
"Just like when Dolores called Teresa when she wasn't invited to the engagement party," DePaola said on the podcast. "She goes, why? Why wasn't I invited? People are asking me, I don't remember."
"Teresa said because you don't double date with us," she continued. "That was her excuse, you don't go out with us as a couple. That's wasn't the reason we all know that. But Dolores did ask Teresa, why wasn't I invited? Oh, because you don't go out with us, like such bull. But anyway, Dolores is like me, like, she's going to call you up and say, what's up, you know, why are you acting like this? What's the matter with you. So, those were the answers that she got."
Dolores and Jennifer's friendship ended because of the show
Catania and Aydin's friendship fizzle likely doesn't come as a surprise to many fans. Aydin complained that Catania only has had her back for RHONJ.
"She claims to defend me — and she does in real life, she really does defend me. And I love her. And I thought, 'She loves me in real life, and sometimes is a jerk to me on the show,'" Aydin shared on Access.
"But now I'm starting to realize she doesn't like me and just appeases me for the show. So I don't know where we stand. I just know some of the things I saw [this season] were really hurtful. Hopefully, we can try and work it out at the reunion."
However, based on DePaola's recent reveal, it sounds like Aydin and Catania's reunion conversation or reconciliation will only be for RHONJ. DePaola said Catania is also moving on with her life. "Dolores is with the new guy all the time," she said on the podcast. "She's with the boy all the time. They're very happy. So I don't think she's thinking about it. I guess, you know, what's going to happen is we're going to see a lot at the reunion. We're going to see how this all plays out at the reunion." 
RELATED: 'RHONJ': Jennifer Aydin Has No Regrets About Staying With Husband After Infidelity