'RHONJ': Joe Giudice Says He Doesn't Miss Being Married to Teresa
Despite messy legal battles and both spending time separately in prison, the divorce between Joe and Teresa Giudice is probably the most amicable in Housewives history. The Real Housewives of New Jersey stars remain friends as they co-parent their four daughters. Still, Joe says he isn't looking to the past and doesn't miss being married …
Despite messy legal battles and both spending time separately in prison, the divorce between Joe and Teresa Giudice is probably the most amicable in Housewives history. The Real Housewives of New Jersey stars remain friends as they co-parent their four daughters. Still, Joe says he isn't looking to the past and doesn't miss being married to Teresa.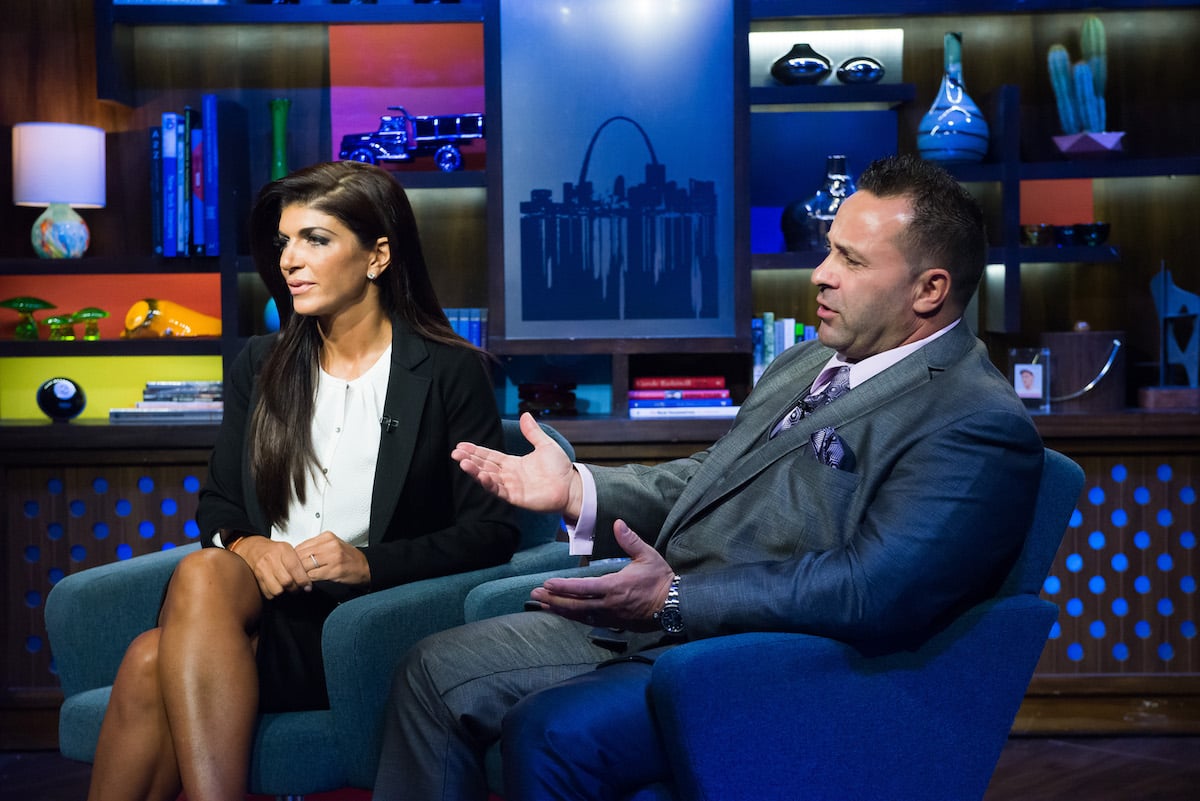 Joe Giudice says deportation had nothing to do with divorce and he doesn't miss being married
Joe was deported back to his native country Italy following his release from prison. At the height of their legal issues, Teresa vowed to stand by him, even saying she'd move to Italy if deportation was in the cards. 
She paid Joe's legal fees and fought hard to keep him in the country. Viewers watched as Teresa and their four daughters visited Joe in Italy amid his deportation. She blamed Joe for their legal issues and they mutually agreed to end things. Looking back, Joe says they would have split regardless of deportation.
Related: 'RHONJ:' Joe Giudice Loses Final Deportation Appeal; He'll Remain In Italy
Joe also says he has no desire to be with his ex anymore. "Why would I want to go back to that?" he said during an interview with Us Weekly. "There's a lot of other women out there. I don't really miss being married…I'm good," he continued. Joe does however miss seeing his children regularly. 
Still, Joe says his relationship with Teresa remains cordial. "I talk to her," Joe said. "It's not like we call each other every day but…I got nothing against her. I grew up with her, you know what I mean? She's the mother of my kids."
Both Teresa and Joe Giudice are in new relationships
The former spouses now are in happy relationships with new partners. Teresa gushes over her new beau, Luis Ruelas. The two met while vacationing at the Jersey Shore and Teresa says Ruelas is heaven-sent.
She told E!: "I know my mom and dad sent my boyfriend to me. They did, you now, because my dad left me and he's like 'you can't stay alone' so I know he sent him to me. Him and my mom, they really did. I swear, I asked them to send me an amazing person and then I met him a few weeks later on the same street."
Related: 'RHONJ': Teresa Giudice Is Reportedly Ready To Take Things With Her Boyfriend To the Next Level
Joe recently met Ruelas, which Teresa says Ruelas insisted he do out of respect for their children. Joe told Us Weekly of their meeting: "I guess he just wanted to introduce himself being that they're probably moving in together and I guess the kids are going to be living there with them as well, which was understandable and nice of him."
He's also moved on and is dating a lawyer, Daniela Fittipaldi. He made their relationship Instagram official on Valentine's Day 2021, saying of his new lady that his life is better with her in it. Joe first confirmed the two were courting in an October 2020 interview. 
Joe has since moved from Italy to the Bahamas full-time where he's started several businesses.