'RHONJ': Joe Gorga Accused of Taking Credit For Houses He Did Not Flip on Instagram
Real Housewives of New Jersey star Joe Gorga just got caught lying about his house flipping business. The RHONJ star recently shared a photo of a kitchen he allegedly remodeled for a home he says sold for over $750,000. The only problem is that the same image was included on an Instagram account two years before Gorga's post. The reality star — Teresa Giudice's brother and husband to Melissa — has since denied responsibility for sharing the photo, though this isn't the first time he's lied about a flip.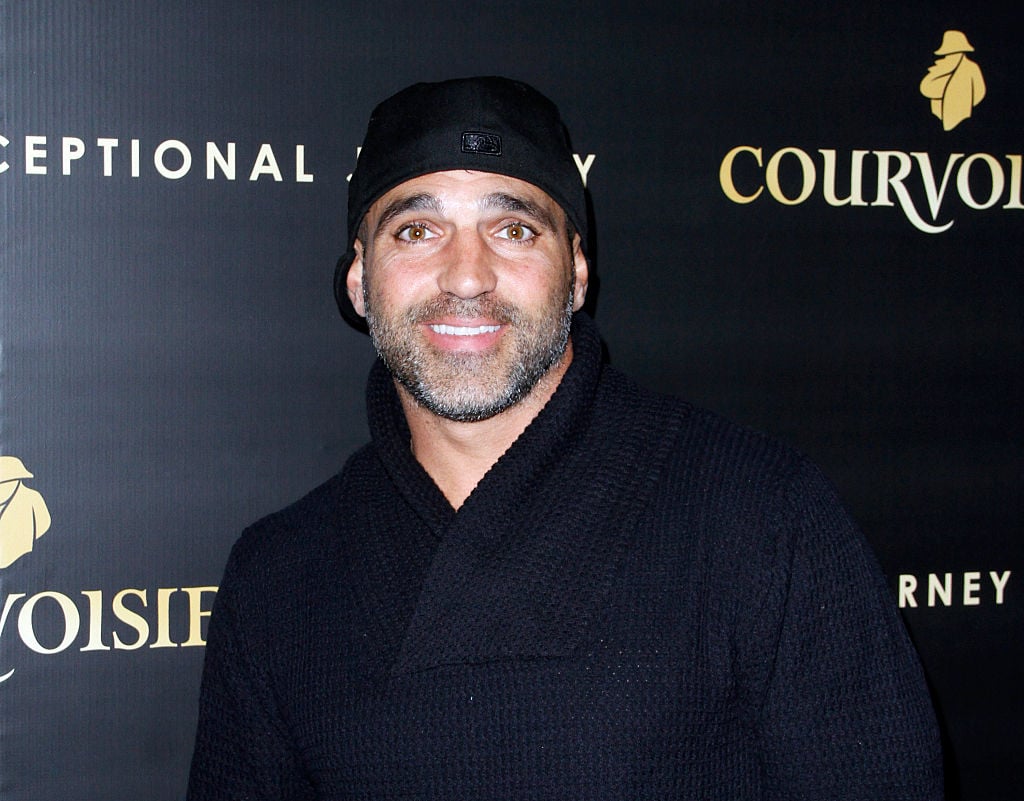 Joe Gorga shares chic home renovations photo
Over the past year, Gorga has been sharing images of homes he has reportedly flipped via his real estate business. In many of his posts, Gorga makes it seem as though he played a part in the remodeling.
Turns out, Gorga has grossly misrepresented his various projects. And in some cases, he has outright lied about flipping homes.
For example, at the beginning of January, Joe Gorga shared an image of a stylish kitchen he supposedly remodeled. In the caption of the photo, Gorga noted that the home was purchased for $759,000.
But within hours of the post, a photographer named Nadav Havakook came out and accused Gorga of using the image without his permission. Even worse, he revealed that he is the one who took the photo way back in the summer of 2017.
The real photographer speaks out
In an interview with Page Six, Havakook claimed that he shot the kitchen as part of a project with Design Depot. The president of Design Depot, Ethan Levy, later backed up his statement and confirmed that the company hired Havakook.
"[Gorga] definitely did not have permission to use my images. The photoshoot was for my client Design Depot," he explained.
Levy noted that Joe Gorga had zero involvement in remodeling the kitchen in question. In fact, Levy assured viewers that the RHONJ star did not have anything to do with remodeling the home, which is located in Demarest, New Jersey.
"I personally designed that kitchen myself and everything else in the house for one of our clients — who is a developer — and he sold that house for, I believe, $1.5 million, so there's no way that house sold for $759,000," Levy revealed.
Public records show that the house actually sold for $1.38 million, which is still nowhere near what Gorga initially claimed. The reality star has not said much about the controversy, but he did claim that one of his social media managers was responsible for the post.
Gorga also said that he served as a "private lender" to the homeowner. But Levy denied this claim as well and stated that the investor was not Gorga.
Gorga accused of shady tactics
This is hardly the first time Joe Gorga has been accused of shady behavior on social media. Apart from sharing images of homes he never worked on, Gorga has posted photos of other people's work without giving them credit.
Last December, for instance, Gorga shared an image of a kitchen countertop that featured a waterfall-edge design. Although he did not claim that he installed the piece, he gave zero credit to the original artist.
In fact, the countertop belongs to a man named Dan D'Agostino, who owns a company called Plan Architecture in New Jersey. D'Agostino recently blasted Gorga for sharing the photo without his permission.
"In the design world, we call this sharing inspiration, and he should have provided credit," he stated. "I don't like when people do this because I do think it's sleazy, for a lack of a better word."
D'Agostino added that, as a builder, Gorga should have at the very least clarified that it was not his design. Instead, not including a proper citation made it appear as though Gorga was the one who designed the piece.
Fan catches Joe Gorga lying about flipping houses
In another recent Instagram post, Gorga shared a photo of a house in Park Ridge, New Jersey that he claims he remodeled and flipped for a profit.
The owner of the home, Caley Svensson, tried to contact Gorga about taking down the image but had no luck reaching him.
"It's clearly our house," she revealed. "I messaged [Gorga] on the post to please remove it, but he never responded. I DMed him, as well, and he never responded either."
The photo Joe Gorga posted includes a before and after shot of the house. In the caption of the now deleted photo, he claimed that the home was sold for $1.9 million and that it took him 6 months to renovate it. Gorga has since deleted the post.
What's really interesting is that the house pictured in the "before" shot was actually a completely different home. Fans were quick to notice this and pointed out that the two houses were clearly not the same structures.
Joe Gorga called the photos an "error" and blamed an intern.