'RHONJ': Kathy Wakile Explains Why She No Longer Has a Relationship With Melissa Gorga
RHONJ fans will never forget the feud between Teresa Giudice and her family. Her cousin, Kathy Wakile – as well as her brother and sister-in-law Joe and Melissa Gorga – joined the show to her disproval. The Gorgas and Wakile maintained a tight bond while Giudice struggled to mend fences. Now, Wakile and the Gorgas are no longer in contact, and the reasons why differ for the cousins.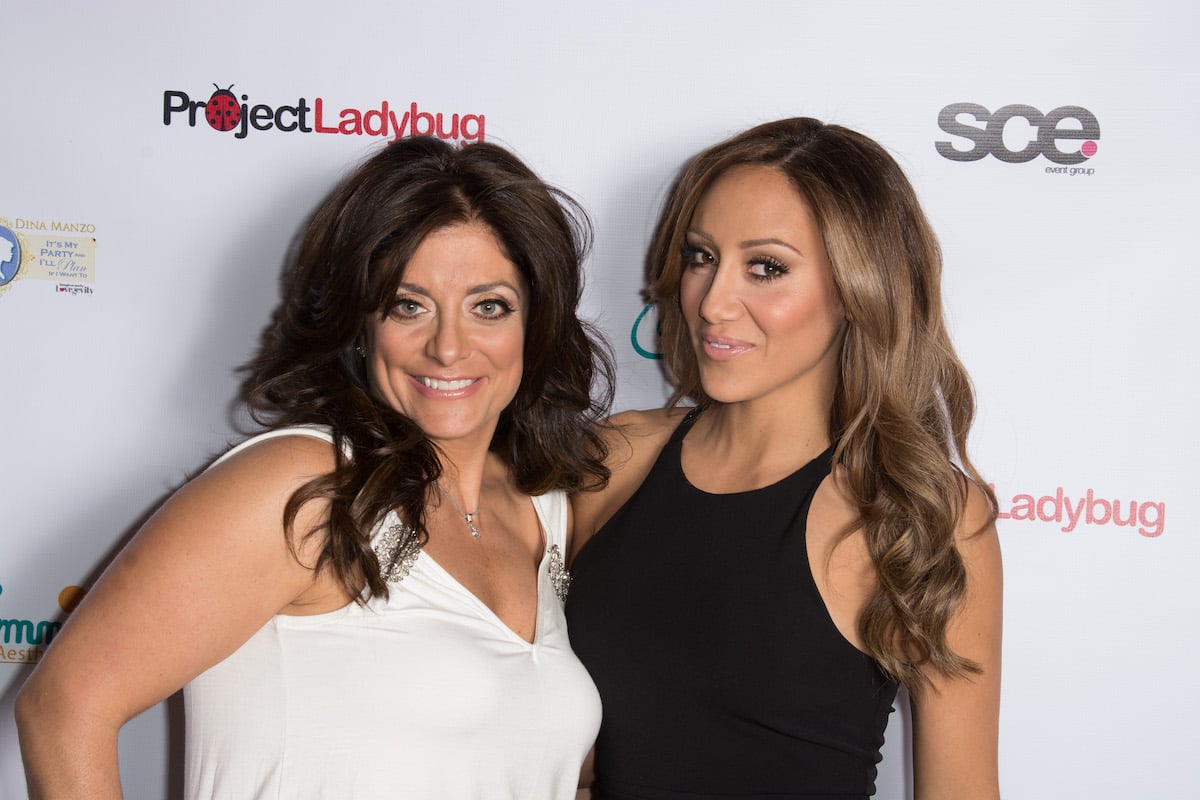 Kathy Wakile says she had no issues with her family going into 'RHONJ'
Wakile joined the show in season 3. Both Wakile and Giudice admit that they were once as close as sisters but for unknown reasons at the time, their relationship on the show became estranged.
Despite such, Wakile tried her best to mend things with Giudice but was unsuccessful. Giudice accused Wakile of being passive-aggressive and interfering in her relationship with her brother. Wakile on the other hand says she tried her hardest to mediate between the siblings.
Related: RHONJ Where Are They Now? An Update On Former Cast Members
In a recent chat with Bravo TV, Wakile explained that she was blindsided by the feud between her and Giudice.
"I had no idea that that's what the season was going to be…for me it was not like that," she explained. "My relationship with Teresa was great, my relationship with Melissa was great…so I thought sure, we may have some words but we'll be able to resolve it because we never had a real disagreement before."
While she had issues with Giudice, her relationship with the Gorgas remained intact. In fact, the Gorgas considered Wakile to be like a sister and a good confidant. They often praised Wakile for staying neutral and trying to bring their family together.
Teresa Giudice accuse Kathy Wakile and Melissa Gorga of joining the show behind her back
One of the reasons Giudice has always said she had issues with her family on the show is because of her belief that they joined the show without her knowledge. During BravoCon in 2019, Giudice explained why she was longer in contact with the Wakilie's.
"My family came on the show behind my back, and that was the worst thing that could have ever happened to me," she said. "That's why I don't speak to Kathy anymore. I'll never speak to her or Rosie [Pierri] ever again because I don't want family like that. But my brother and Melissa, for my parents, of course, I forgave them."
Related: Why Teresa Giudice Says She'll 'Never Forgive' Her Cousin and Former 'RHONJ' Co-Star, Kathy Wakile
During the season 3 reunion, both Wakile and Gorga denied Giudice's claims and allege that they notified as her as soon as their contracts were signed.
Wakile doubled down on her stance in a 2019 interview with Us Weekly. "First of all, I never approached Bravo to do the show. Second of all, I never did it behind anyone's back," she said. "I followed the protocol that Bravo set before me, you know? And so to keep pushing that and saying that, that I went behind Teresa's back and … Enough already. I wish everyone well."
Kathy Wakile says Melissa Gorga live in a 'bubble'
Wakile was a full-time cast member for seasons 3-5 and a friend to the show for two additional seasons. By the time she left the show for good, her relationship with Giudice never recovered. Unfortunately, her relationship with the Gorgas is no longer either.
For Wakile, she believes Melissa may have lost touch with reality.
Related: 'RHONJ:' Two of It's Stars Reveal Their Recent Plastic Surgery Procedures
"A funny thing happens with reality TV…it's a small blurb and a small part in your life and you live your life and whatever gets aired gets aired and you're still living your life," she says. "But for certain people, people live in that bubble and they don't realize there's a whole world outside of the bubble. It's sad that it happens but we stepped out of the bubble and luckily my life has grown."
Gorga previously said she believes her relationship with Wakile came to an end because Wakile felt Gorga did not petition for her to remain on the show.
Wakile is now focused on her catering and dessert business and providing virtual cooking classes for Remington College.