'RHONJ': Kathy Wakile Regrets Not Telling Her Cousin Teresa Giudice She Was Joining the Show
Teresa Giudice makes it clear that she has no plans of making amends with her former co-star and cousin Kathy Wakile. Per Giudice, Wakile joined RHONJ behind her back, which Wakile denies. She does however wish that she had the chance to tell Giudice herself before producers broke the news.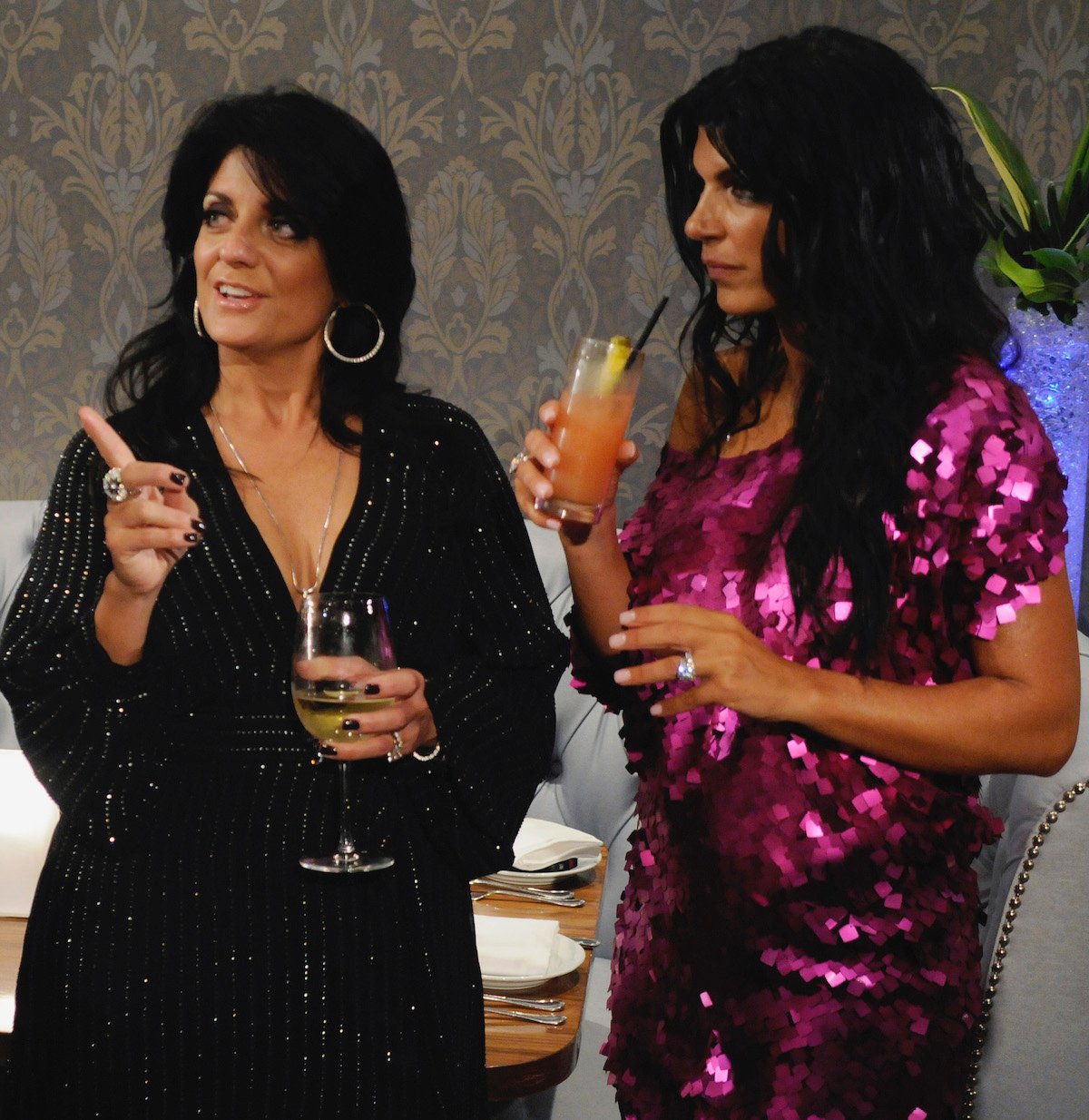 Kathy Wakile initially wasn't interested in joining 'RHONJ'
Wakile was sought after by show producers via email, though casting did not inform her which show she was being recruited for. Initially, she ignored the email until she received a follow-up email detailing a potential cooking-related show. Being an avid baker, and with her husband's push, she responded.
Related: 'RHONJ': Why Kathy Wakile Reportedly Doesn't Talk to Melissa Gorga Anymore
Once she learned the show was RHONJ, she was hesitant to move forward in the interview process.
"I said, 'Well, I don't think this is for me,' because I did know most of the ladies and I really didn't have much in common with them," Wakile tells Bravo in a recent interview. "So, I thought at the time [we didn't have much in common]. And I didn't want to have any drama in our family life."
Still, Wakile decided to do the interview, thinking nothing would come out of it. Even if she was chosen, she already made up in her mind that she wouldn't do the show.
Producers told Teresa Giudice about Kathy Wakile being cast and it didn't go well
During the interview process, Wakile didn't tell Giudice about being vetted. Because she figured she wouldn't be cast or do the show at all, she figured telling Giudice was counterproductive.
But Giudice found out from producers and called Wakile in a fit of rage.
"She was told before I was told," Wakile says. "They told her that they were seriously looking at me and I didn't know that…Bravo told Teresa that they actually cast me and she called me and said, 'How dare you?'…she wouldn't let it go and was like, 'How come you didn't tell me?'"
Looking back, Wakile says she would have included Giudice in the process but she was naive about the process. She hints that Giudice challenged her against joining the show.
"I was told by certain people that I wasn't going to be good at it and what would they possibly want with me? The words were: You're not fabulous enough."
Teresa Giudice says she'll never forgive her cousin for joining the show 
Giudice and Wakile remain estranged. Viewers watched Wakile attempt to mend the relationship with Giudice but Giudice was always resistant. Now, Wakile says she's moved past the point of wanting to reconcile with her cousin.
Giudice has made it clear that she won't ever forgive Wakile, claiming Wakile joined the show without her knowledge or consent. The RHONJ OG considers it a betrayal.
Related: 'RHONJ': Kathy Wakile Reveals Behind the Scenes Info on the Infamous Christening Fight
During BravoCon in 2019, Giudice said there's no chance of moving forward positively with Wakile.
"My family came on the show behind my back, and that was the worst thing that could have ever happened to me," she said. "That's why I don't speak to Kathy anymore. I'll never speak to her or Rosie [Pierri] ever again because I don't want family like that. But my brother and Melissa, for my parents, of course, I forgave them."
Wakile is now a culinary instructor for Remington College. She also has her own dessert line, selling her popular cannoli kit.