'RHONJ': Why Margaret Josephs Revealed Jennifer Aydin's Secret; Aydin Responds [Spoilers]
Jennifer Aydin has been critical of Margaret Joseph in the past for Josephs' previous affair. The 'RHONJ' stars have clashed for several seasons.
Season 12 of The Real Housewives of New Jersey started off with a bang. As it turns out, Jennifer Ayden's picture-perfect family has some cracks in it. During an epic showdown between Aydin and Margaret Josephs, Josephs revealed that Aydin's husband cheated on her over a decade ago with a co-worker at his previous job. The revelation shocked fans and set the tone for the rest of the season.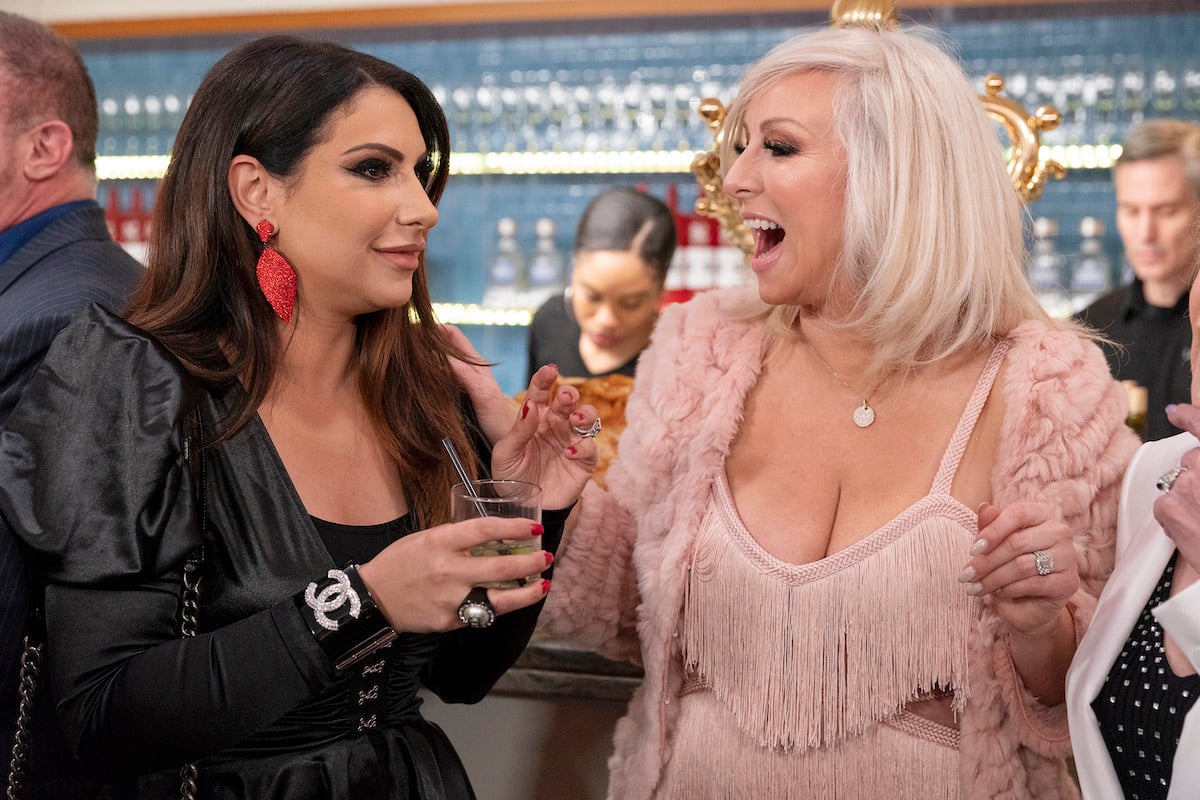 Joesphs has had her fair share of fights, including the hair-pulling incident with Danielle Staub that'll go down in Housewives history. But she says her issues with Aydin are more personal due to being on the receiving end of Aydin's attacks on her morality, or lack thereof. 
Margaret Josephs says she doesn't like hypocrisy
Josephs has not hidden the fact that she began a relationship with her current husband Joe while she was still married to another man. Aydin, who considers herself a traditionalist, has not been a fan of Josephs' decision to carry out an affair. She also criticized Josephs' mother, who Josephs revealed also participated in an affair. 
Joesphs spoke with In the Know and said her main reason for spilling Aydin's secret about infidelity in her marriage was due to enduring Aydin's judgment of how she handled her previous marriage. The fashion brand owner said:
I've known for a long time. I mentioned it before but never really came out with it. I think I am not one to deal well with hypocrisy and I think that's really what it was. We left off terms poorly last season and the way she had felt about me and the way she's chastised me over the years for my behavior and has put Bill on such a pedestal – whom I adore, by the way, I am not judging him whatsoever because life is very complicated and I just want to make that very clear. It was more her reaction toward me and the chastising of me and I think that's what it was and I couldn't take the hypocrisy any longer. It could have totally went a different way if she had come back and was very apologetic.
Jennifer Aydin reacts to Margaret Josephs telling her marital secret
Aydin admits she was stunned by Josephs' decision to tell her secret. In an interview with Us Weekly, the mother of five revealed that she learned of Bill's indiscretions just days before giving birth to their fourth child. It was a secret she planned to never disclose, with her explaining:
I thought no one would ever find out because I never told anybody, like nobody knew – my mother, my sister, my best friend, my cousin – like when I say I was taking it to the grave, I kept that secret inside and it was very hard for me to do and I was able to do it for the greater good of my family…it wasn't just a secret that was going to affect me…
She says she wishes Josephs would have handled things differently for the sake of her family. Aydin also explained that her children are now aware of their father's mistake, noting that her one daughter found out via TikTok. She also insists she has no idea how Josephs learned about Bill's affair.
The 'RHONJ' cast share their reaction 
While Aydin doesn't know how Josephs became aware of Bill's past affair, her co-stars don't share the same sentiments. According to Melissa Gorga and Jackie Goldschneider, the rumors were around for years.
"I feel like people were talking about this for years," Gorga said in her Us Weekly interview. "But we were all very good people and even though she was saying what she was saying about other people's marriages and she was really pinning Margaret up against a wall with saying she was a cheater and she left her husband and it took everything in Margaret to not say, 'Well, what's Bill?'"
Goldschneider also heard of the rumors. But despite her previous issues with Aydin, she didn't feed into them because she'd been on the receiving end of hurtful rumors. Dolores Catania says she was unaware of the affair. RHONJ airs every Monday on Bravo.