'RHONJ': Margaret Josephs Slams Jennifer Aydin, Calls Her 'Classless'
Margaret Josephs and Jennifer Aydin are at odds on The Real Housewives of New Jersey. The former has clashed with the latter over comments she has made on the show. Aydin has also not been able to establish a good relationship with Melissa Gorga and Jackie Goldschneider. All three ladies that Aydin has been feuding with appeared on the RHONJ: After Show and slammed her behavior.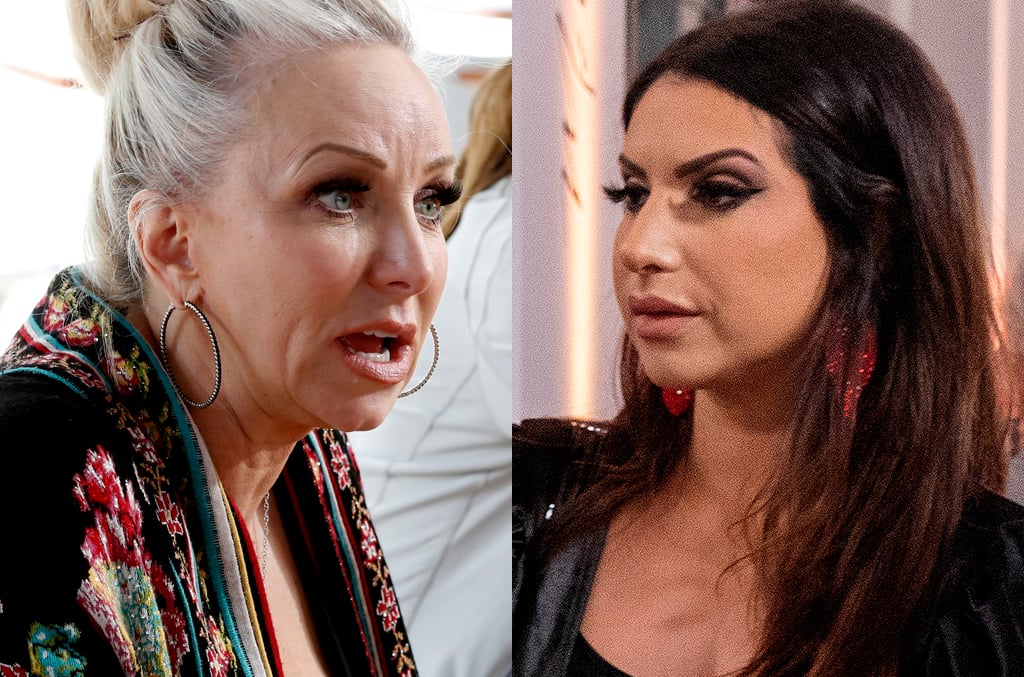 Aydin was criticized heavily when Josephs revealed something she said about Goldschneider's. The former bashed the latter for not going all out for her kids' birthday party. Aydin also made light of the fact that the food she served was not the most desirable for adults attending the event. The two exchanged words and the animosity was heavy between the group.
On a trip to the Jersey shore, Aydin wore a t-shirt with the words, "sorry, not sorry." On the After Show, the ladies ripped Aydin's choice of wardrobe.
"It wasn't even cute, it was like a cheesy tank," Goldschneider said while Gorga added, "Of course it was, it was probably $3.99."
Josephs then says that Aydin is "classless," just as she said during another one of their fights on the show. She also said that Aydin doesn't know how to read a room and her humor "doesn't come naturally."
Brandi Glanville is a fan of Jennifer Aydin
Aydin has only been with RHONJ for two seasons and she has become a polarizing figure. While many fans oppose her actions, there are those viewers that support her for showing off her personality. One former Housewife is a fan of Aydin and expressed it on Twitter.
"I can't even with you Jennifer Aydin, I really like you a lot," Brandi Glanville tweeted. "You can be an a**hole, don't get me wrong, but ultimately you are a fearless leader for your family. Be nice to Jackie, she has a great heart."
Glanville, who is returning to RHOBH as a friend in the new season, gave Aydin props for standing up for herself. The RHONJ star was thankful for Glanville's shoutout and also reacted on Twitter.
"Thank you," Aydin replied. "Agreed. [Goldschneider definitely] has a good heart and I can [definitely] be an a**hole. But I can also be a lot of fun. I invite you for a tequila anytime you're in town."
'RHONJ' reunion seating chart
Season 10 of RHONJ is wrapping up soon and the seating chart for the reunion show has been revealed.
Andy Cohen will be moderating the RHONJ reunion. In the seats closest to him will be Teresa Giudice on the left couch and Josephs on the right couch. Joining the latter will be Gorga in the middle and Goldschneider at the end. Next to Giudice will be Dolores Catania and Aydin.
The reunion will be explosive as the ladies come back together to try and hash out their conflicts. Another major point of discussion will be Giudice's trip to Italy to visit her husband and the status of their relationship.
The Real Housewives of New Jersey airs on Wednesday nights at 8 p.m. ET on Bravo.