'RHONJ': Melissa Gorga Dishes About That Viral 'Real Housewives All-Stars' TikTok (Exclusive)
Melissa Gorga from The Real Housewives of New Jersey revealed that the viral Real Housewives All-Stars beach TikTok came together on a whim and she was surprised that the short dance video exploded.
"I had no idea it would do what it did," she laughed during an interview with Showbiz Cheat Sheet. "I was like 'Oh my God, people are going crazy. The memes from it, the GIFs. I was like, 'This is just insane.'"
'The Real Housewives All-Stars' TikTok came together on a whim
"Was that not the best thing?" Gorga added. "So much fun and you'll probably see it when you watch the show. It was just on a whim. Kenya [Moore] was like, 'I really want to do a TikTok, and Melissa, I know you're the only one who can make it happen.' So we made it happen."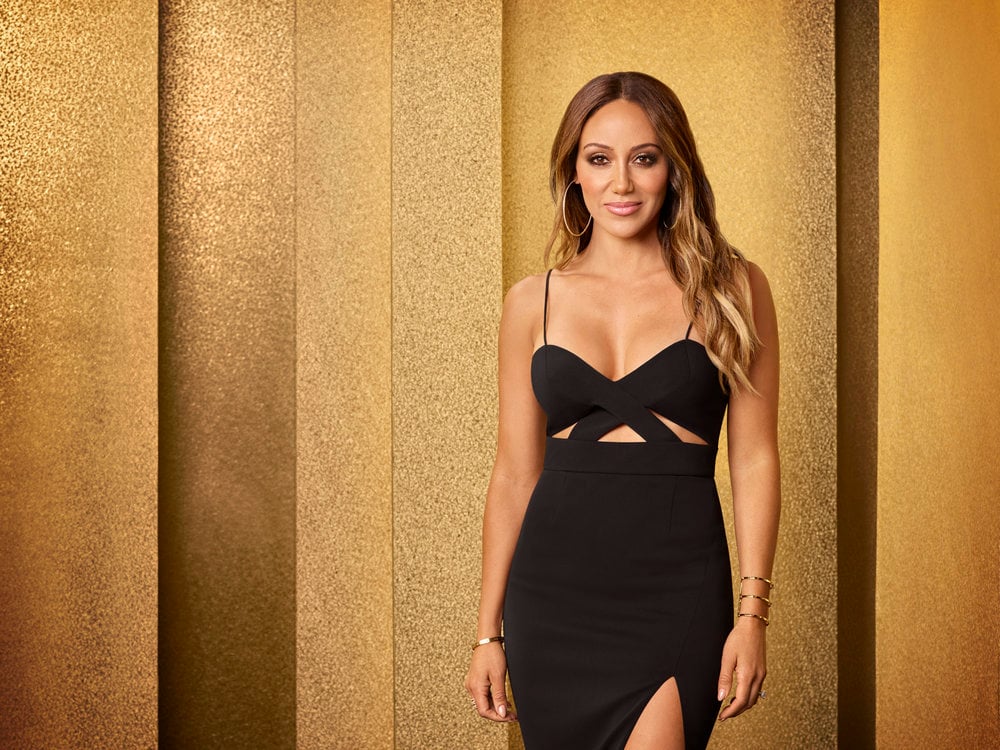 Fans knew The Real Housewives All-Stars was filming on a tropical island in May. While some cast members posted photos, Gorga shared a dance video that went viral. The cast is in a line on a beach in swimsuits. Gorga begins the TikTok with a sleek dance move, followed by Kyle Richards from The Real Housewives of Beverly Hills. Behind Richards is Teresa Giudice from RHONJ. Each woman adds her own flair to the move – some a little more graceful than others.
Gorga said the TikTok was created at the last minute. "And, you know, we didn't have time to do it," she explained. "The producers were rushing us and, you know just rushing us along. But let me just tell you … hysterical. Hysterical, like TV gold."
Ramona Singer was gold, Melissa Gorga recalled
Gorga said every cast member was totally on board to do the TikTok. "Everybody was like, 'OK let's do it,'" she recalled. "Everybody was down. And it was funny because everybody was funny in it and not serious … a little awkward. It was fun."
While she did some loose choreography, each Houswife gave the move her own signature style. "I was kind of giving a little direction but I didn't have a lot of time," she laughed. "So I was like, 'Alright guys, let's do this.' Everyone just moved. I gave the moves but then the way they re-enacted it, wasn't exactly the same so it was perfect. It was great as unperfect as it was, it was perfect."
Ramona Singer from The Real Housewives of New York City was the last Housewife in the TikTok dance and perhaps received the most comments for her clunky dance moves. "Ramona through the whole show is like gold," Gorga dished. "Because Ramona is just being Ramona.
Melissa Gorga shares her secrets to feeling great in her bikini
Gorga looked flawless in her swimsuit and she credits a healthy diet, five days a week of fitness, and Bikini Zone. Gorga said Bikini Zone has been a game-changer for her and her daughter when it comes to swimwear. "Bikini Zone has literally been the only product that we've tried," Gorga said. "First of all, it's affordable. You can grab it at your drugstore. And it works." She said red bumps and irritation are now never an issue and she can feel extra confident rocking a bikini as she did in the TikTok.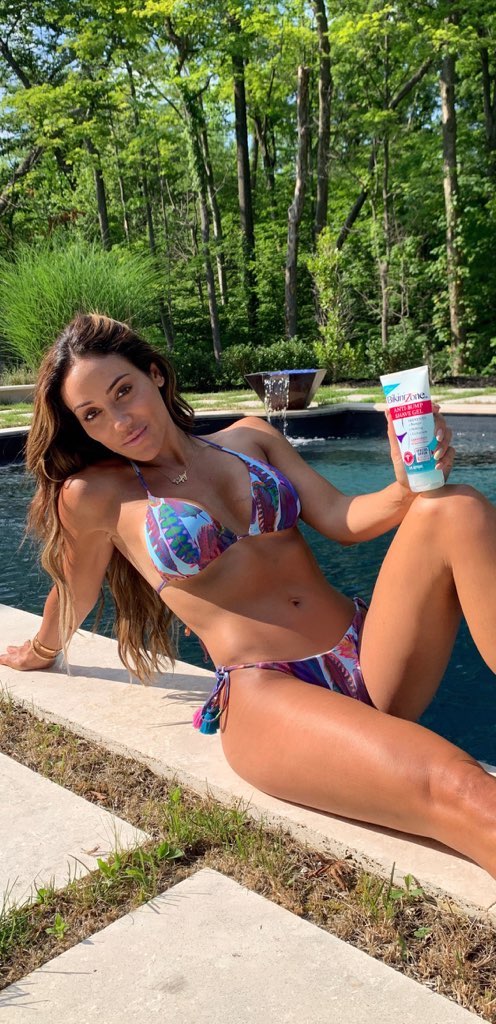 RELATED: 'RHOC': Heather Dubrow Needed a Minute to Return to the Idea of 'Housewives' (Exclusive)