'RHONJ': Melissa Gorga Learned She Wasn't in Teresa's Wedding on 'WWHL' – 'She'd Put Me in an Ugly Dress Anyway'
Melissa Gorga from 'RHONJ' found out by watching TV that she won't be a bridesmaid in sister-in-law, Teresa Giudice's wedding.
Melissa Gorga from The Real Housewives of New Jersey found out she wasn't going to be a bridesmaid in sister-in-law Teresa Giudice's upcoming wedding during Giudice's appearance on Watch What Happens Live with Andy Cohen.
While she seemed surprised, Gorga said she was fine not being in the wedding, joking that Giudice would have put her in an ugly bridesmaid's dress anyway. Giudice is engaged to Luis "Louie" Ruelas, who is also now on RHONJ.
The WWHL audience gasped when Giudice told host Andy Cohen that Gorga was not in her wedding. "Don't make a big deal," she said to the audience. "Come on!"
Was Melissa Gorga upset she is not in Teresa's wedding?
Gorga admitted she learned about her bridesmaid status on TV. "I'm not going to lie. I had a lot of news outlets reaching out to me because, yes, I watched Watch What Happens Live with Andy Cohen, and I did find out on TV that I'm not going to be in Teresa's wedding and I'm not a bridesmaid, which I'm OK with," she said on her Melissa Gorga on Display from PodcastOne podcast.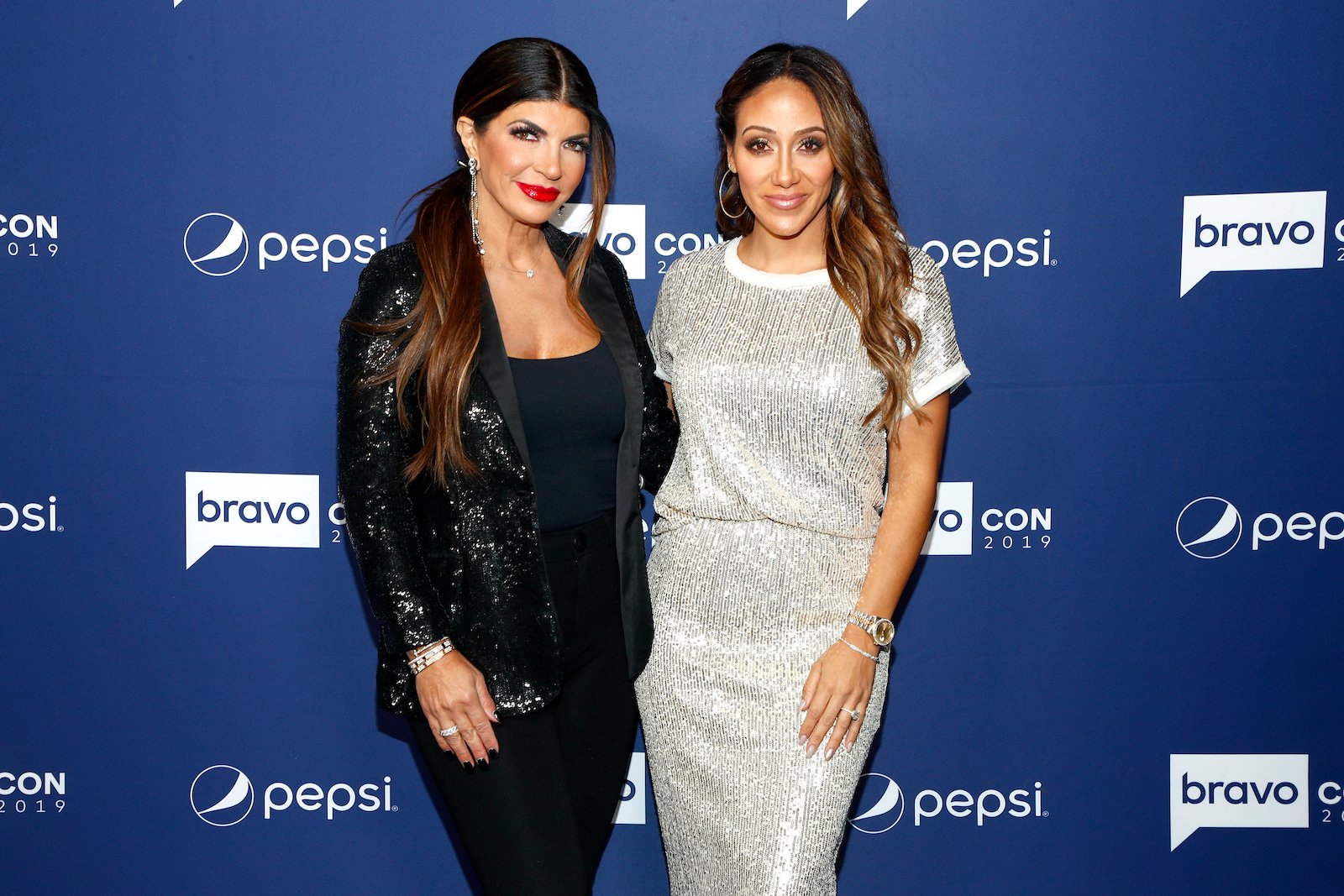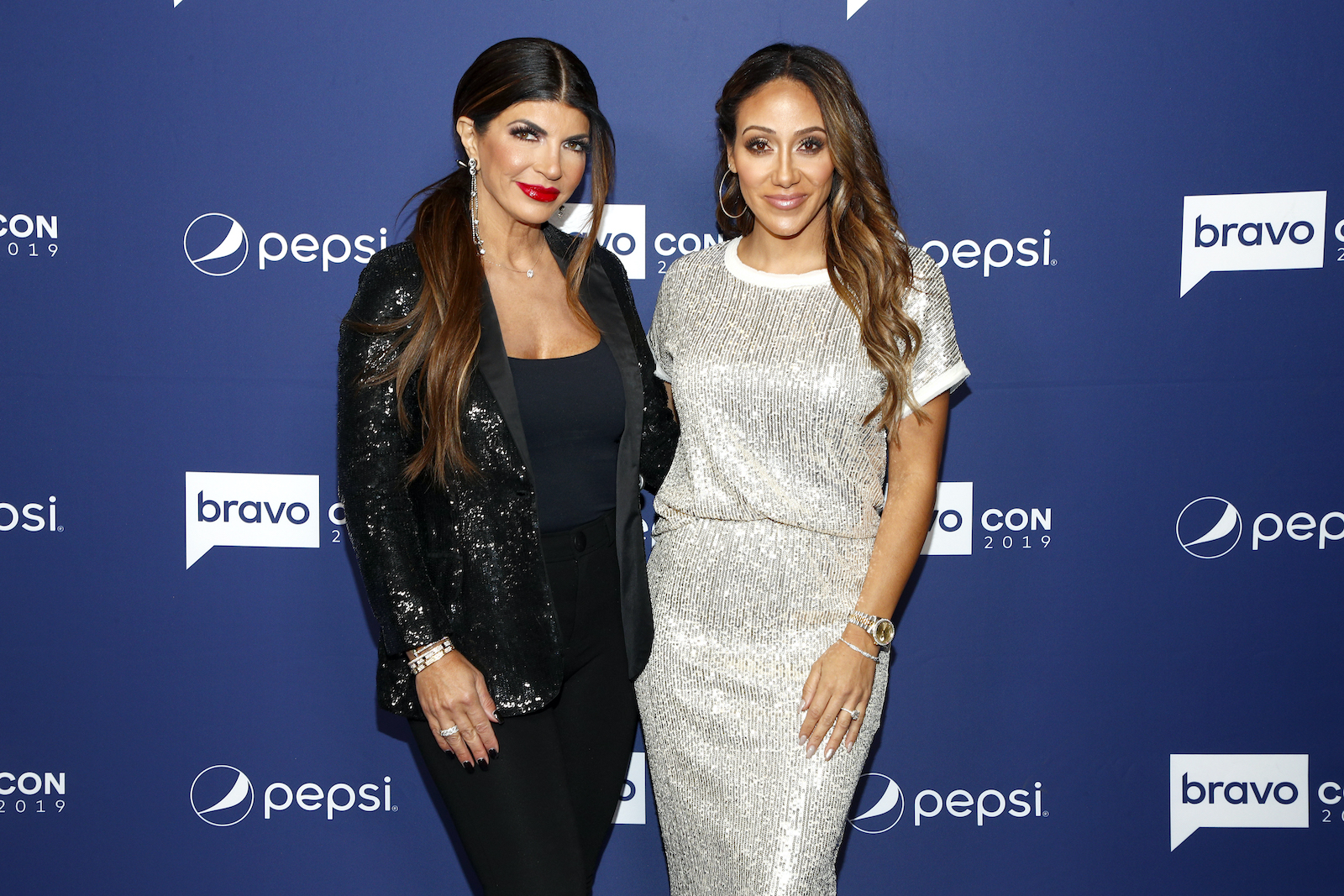 "I understand to each their own, you know since everyone wants to know how I feel," the RHONJ star added. "Let's just answer it. No, I had no idea. Yes. I found out on TV and I pretty much assumed that. But I guess my big question is, are her new sisters-in-law in the wedding? Is it like a no fam wedding other than the four daughters, her four beautiful daughters, and like a couple of her friends? And if that's the case, then I think that makes perfect sense."
Would there be an ugly dress?
But of course, Gorga is curious who will be in the wedding. "I mean, if she's having Louie's sisters, then I guess that makes perfect sense for Teresa," she said. "So I wish her nothing but happiness. I'm very happy that she's happy. I love to see her smile when she's with Louie."
Then Gorga joked about the bridesmaids' dresses. "So whatever she decides, it's her wedding and I will be fine with it," she said. Adding, "I know she'd probably put me in an ugly dress anyway. Just kidding. Just kidding. But for real now. Just kidding. No, seriously, though [laughs]."
Melissa Gorga and Teresa Giudice have had tension on 'RHONJ'
While Gorga and Giudice have had massive tension, Gorga said she will always be there to support Giudice, who is still her sister-in-law. "Anyway, that's my immediate thoughts on that," she said. "I feel like I've been there for her through thick and thin. Through so much that her life and her girls and her family has been through and with her parents."
"And you know, Joe and I have been here for a long time," she added. "You know, we've always backed her up and we haven't said much on the show in a negative light regarding her and Louie. And it's for a reason. It's because we want her happy and we want it to be good, so I hope she sees that and realizes that. And you know, and I wish her nothing but happiness, and I'm sure her wedding will be absolutely beautiful."