'RHONJ': Melissa Gorga Shoots Back at Teresa Giudice's Claim She 'Wanted' Rift Between Her and Her Brother
Fans of The Real Housewives of New Jersey are eager to see the drama unfold between Teresa Giudice and her bother and sister-in-law, Joe and Melissa Gorga. The OG housewife promises that she'll finally be vindicated after years of being pinned as the villain. She says the rift between her and Joe was Melissa's dream come true, which Melissa denies.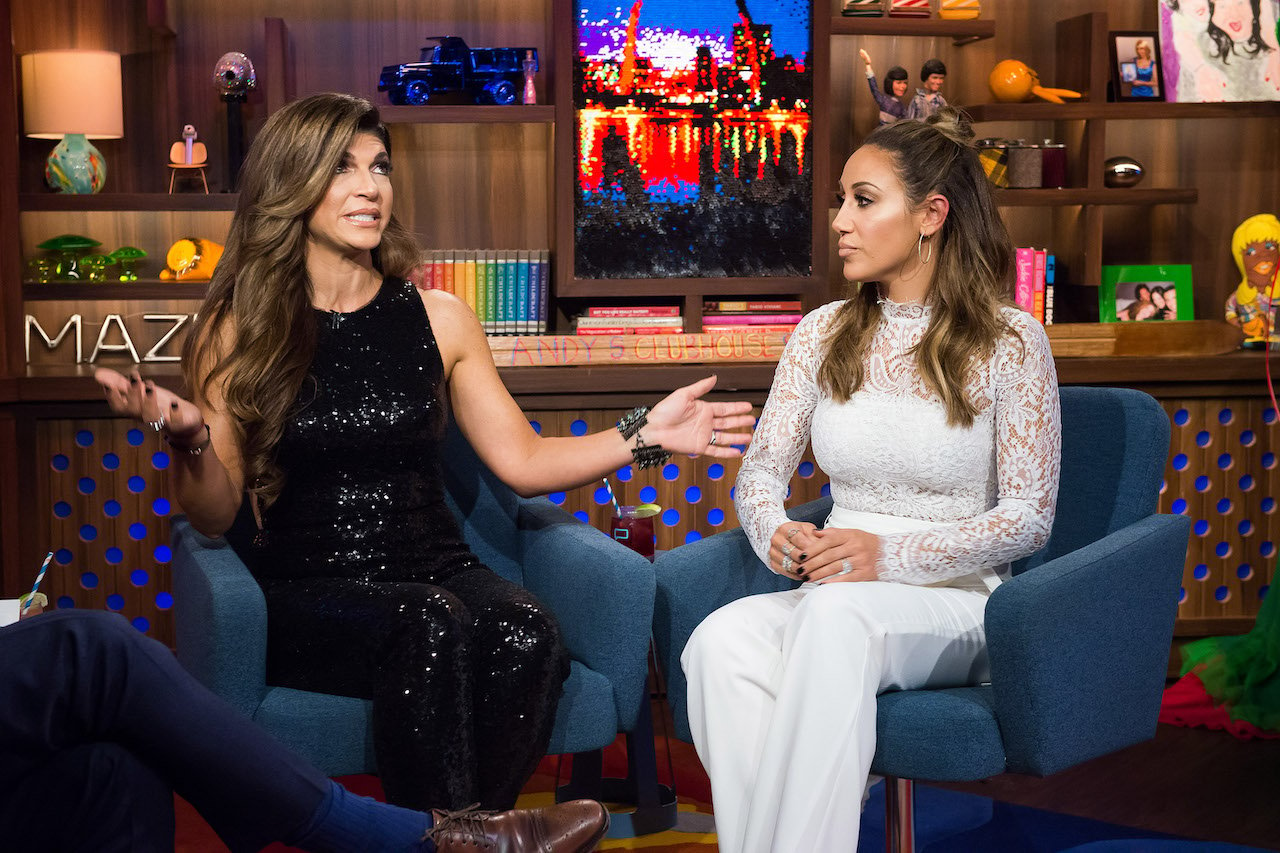 Teresa Giudice says Melissa Gorga wanted her and her brother's rift to happen after they skipped her wedding
The Gorgas' feud with Giudice has been public knowledge since they joined the franchise in Season 3. According to Giudice, her brother and sister-in-law joined the show behind her back. She never wanted them on the show to avoid putting their family drama front and center. But she says Melissa pitched herself to producers. Melissa denies such.
After years of ups and downs, it appeared they were at least cordial, but that ended after Melissa learned she was excluded from Giudice's bridal party. Things reportedly got so bad behind the scenes that Giudice was allegedly involved in bringing cheating allegations about Melissa on the show, causing a major blowup during the Season 13 finale taping.
As a result, Joe and Melissa skipped Giudice's wedding. They remain estranged, which Giudice says was Melissa's plan from the start. In the trailer for Season 12, Teresa says during one of her confessionals, "[Melissa]'s always wanted to keep my brother and I apart. She got her wish." 
Melissa Gorga claps back at Teresa Giudice blaming her for the rift between her and her brother
After hearing Teresa's comment, Melissa responded in a recent episode of her On Display podcast. She's calling BS on her sister-in-law's claim. Melissa notes that she's made attempts on and off camera to keep things civil and try to establish a true bond with Giudice to no avail before finally opting to walk away for good.
"Like, really? What I wanted?" Melissa said. "Or what someone has created and literally placed in our hands? It's such a joke to me to hear those words," she added, explaining that her and Joe's current situation with Teresa and her family is actually "opposite of what I've always wanted and what I've always tried to do: move forward and forgive."
Melissa says that while she is not without fault in their family issues, she's certainly not willing to take the fall for what's transpired. "I'm not saying I'm perfect by any means or I have done nothing wrong, because I have," Melissa added. "But I've definitely been smacked around and come back for more and tried again."
Their issues will play out in Season 13 of 'RHONJ'
Season 13 of the show will premiere on Feb. 7. The explosive trailer details what leads to the final nail in the coffin between Giudice and the Gorgas. They were even separated on panels during BravoCon 2022 because of their estrangement. Giudice insists fans will see that she was not at fault for their current estrangement and has little hope that they'll reconcile. Joe and Melissa say they don't regret missing Giudice's wedding.