'RHONJ:' Producers Explain Why They Exposed Teresa Giudice's Role In Margaret Josephs Hair Pull
The friendship between Real Housewives of New Jersey stars Danielle Staub and Margaret Josephs deteriorated to the point of no return and ended for good after an infamous hair pulling moment seen around the world.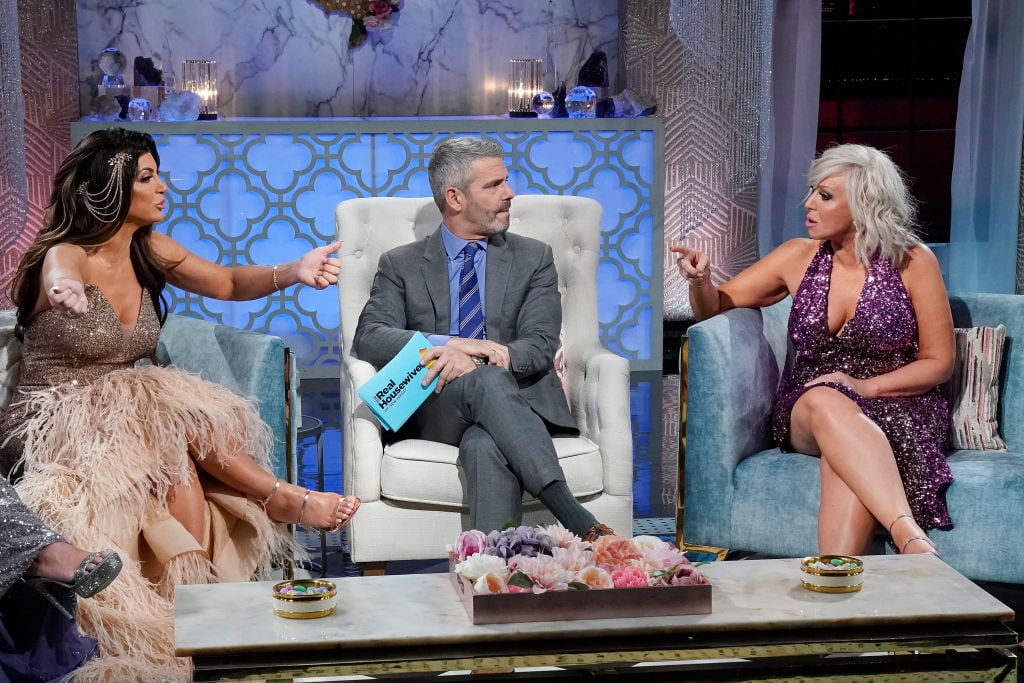 Though the actual fight was between Staub and Josephs, it was later revealed that Teresa Giudice played a major role in the incident during the season 10 finale. In a recent interview, RHONJ producers revealed why they decided to air Giudice's involvement.
Teresa Giudice encouraged Danielle Staub to pull Margaret Josephs hair
The ongoing feud between Josephs and Staub reached its breaking point during a cast shopping trip. As the two women hurled insults at one another, Josephs poured a bottle of water on Staub. Staub retaliated by burning Josephs bags and belongings with a candle. As Josephs' back was turned, Staub violently pulled Josephs' ponytail and dragged her across the store.
With the exception of Giudice, the cast cut off contact with Staub. After Giudice told Staub that her sister-in-law, Melissa Gorga, wanted no contact with her, Staub and Gorga had lunch to discuss why. During the lunch, Staub revealed that Giudice encouraged her to pull Josephs' hair. Video footage of Giudice doing so was shown in the episode.
Stunned by Staub's admission, Gorga confronted Giudice about the incident in front of the other cast members, which Giudice didn't deny. Once Josephs called Giudice out about her involvement, an angry Giudice flipped off the camera crew and stormed off after being overheard saying, "I hope they don't use this [footage]."
Producers exposed Teresa Giudice's role in hair-pulling incident to "hold her accountable"
Breaking the fourth wall is not a common tool the producers use on RHOA, but in the case of Giudice participating in Staub assaulting Josephs, they felt it was necessary. While speaking to Daily Dish, Vice President of Current Production at Bravo – Pamela Gimenez – explained why it was important to include the footage
"I think we needed to show the bigger picture in order for the message to be relayed correctly to Teresa. It was a tough call, but I think that Danielle was following this path where people weren't believing really anything that she was saying, and this was her moment to say, 'This is what truly happened,'" Gimenez said.
Gimenez said that most of the production learned of Giudice's involvement when Staub spilled the beans to Gorga. After watching the footage back of the actual day in question, they were shocked.
Gimenez agreed with Daily Dish co-host, Erik J. Mac, that exposing Giudice helped to "hold her accountable." Giminez also says it's important for viewers to know the producers do not condone violence.
At the season 10 reunion taping, Giudice apologized to Josephs, saying that she "made a bad judgment call." Giudice has cut ties with Staub for what she views as disloyalty after Staub revealed her part in the hair-pulling.