'RHONJ' Season 11: Jackie Goldschneider Skips Cast Trip After a Major Blowout With Her Co-Stars
Jackie Goldschneider has found herself at the center of the drama once again. The ladies of the Real Housewives of New Jersey are currently filming their cast trip for the upcoming season. But, a new report claims that Jackie didn't make the trip and isn't filming after a major blowout with her co-stars.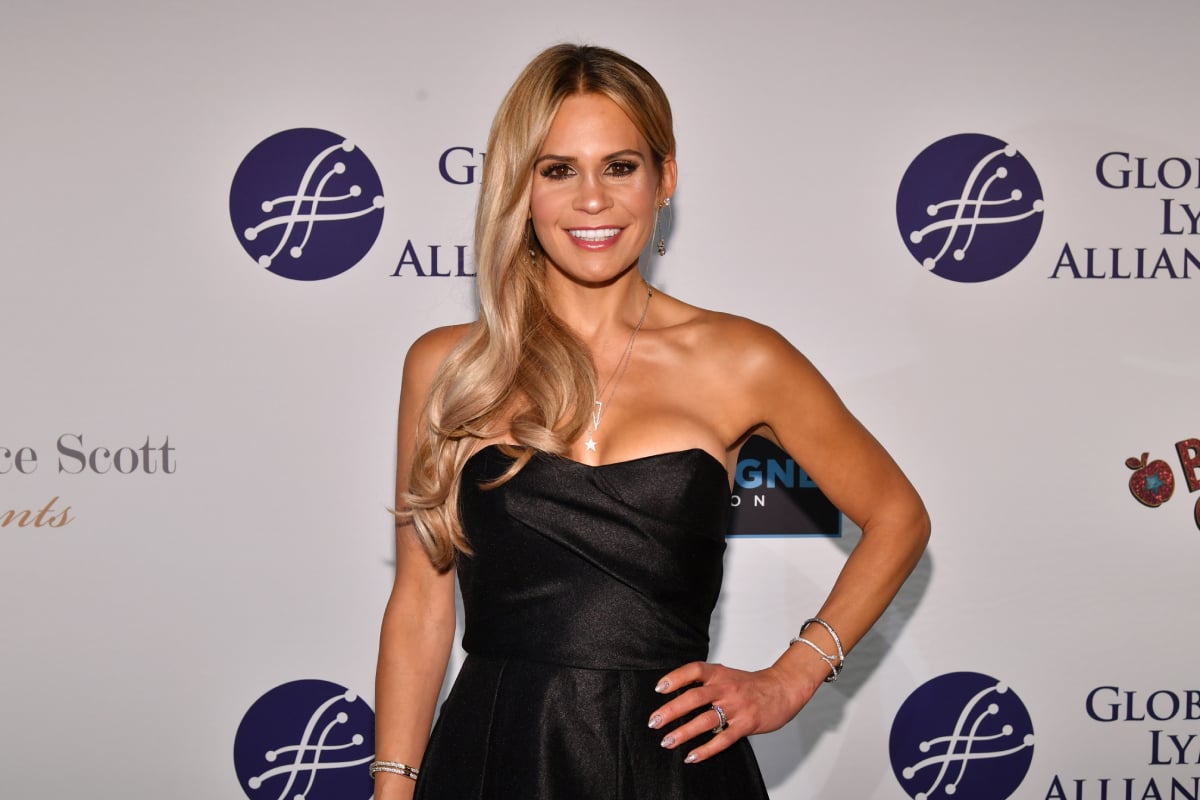 'RHONJ' star Jackie Goldschneider addresses plastic surgery and finances
In late July Jackie appeared on The Domenick Nati Show. She detailed all of the plastic surgery procedures she's had. And, she also dished on her finances.
Jackie explained that after she gave birth to her second set of twins, she had a diastasis. She said that her abdominal muscles were "torn apart" and she always looked six months pregnant.
"So, I had a tummy tuck to repair that and I got boobs put in while I had it because I did breastfeed all four of my children," said Jackie. "Other than that, I haven't had any plastic surgery. I do get Botox. I have a tiny bit of filler and I got it in my lips. This is the nose I was born with and everything else is really just mine."
Jackie also explained that she isn't a "braggy type of person." However, she is confident that she has more money than the other Jersey housewives.
She said she doesn't have $2 million sitting in one bank account, as rumors suggest. Jackie says she's got "much much more than that" diversified throughout different investments.
Jackie remains mum about  season 11 of 'RHONJ'
Domenick asked Jackie if she was returning to Real Housewives of New Jersey for season 11. She replied that she was "not allowed to talk about next season but that's the plan."
He also told Jackie that he had rumors she was "leaving the show."
"Oh, no," she said. "I haven't heard any rumors about me leaving the show, I'll just leave it at that."
Jackie explained that she didn't want to get into trouble. She wasn't sure what she was allowed to give away about season 11. She said that she doesn't have any plans to go anywhere, and that's the best she could say.
RELATED: 'RHONJ': Jackie Goldschneider on If She's Going to Be in the Next Season
This isn't the first time rumors swirled about Jackie's possible exit from RHONJ. After her first season on the series, a story surfaced in early 2019 that Bravo had fired her. She told Us Weekly that her mom even called to ask if it was true.
The RHONJ star also tweeted at the time that if someone's "scoop" about her is prefaced as "unconfirmed," then they should "chuck it in the garbage."
Jackie Goldschneider skipped the 'RHONJ' cast trip
Jackie couldn't officially confirm that she was returning to film the upcoming season. However, insiders say that she is part of the cast and there is already serious drama.
Sources close to production told All About TRH that Jackie skipped out on the cast trip. She was not part of pics from The Chateau on the Lake in New York that recently surfaced on Instagram. The insiders claim that Jackie didn't show because she had a major blowout with her co-stars.
RELATED: 'RHONJ': Jackie Goldschneider on Where Her Relationship With Jennifer Aydin Stands
"It is very rare for a housewife not to attend an all-cast trip," dished the source. "And it has nothing to do with Jackie not being able to make it but has everything to do with a recent incident that occurred between her and the ladies."
Fans also noticed that Jackie recently unfollowed her co-star Teresa Giudice on Instagram. This has led some to believe that the alleged blowout happened between Jackie and Teresa.
It's unclear when season 11 of Real Housewives of New Jersey will premiere on Bravo. Fans will just have to wait and see how the drama plays out.