'RHONJ': Teresa and Luis Got Into a 'Big Fight' Before Her 'WWHL' Appearance, Kim D. Says
Kim D. from 'RHONJ' heard from a 'reliable source' that Teresa and Luis fought right before she took the 'WWHL' stage.
Kim "D." DePaola said a reliable source from Watch What Happens Live with Andy Cohen told her that Teresa Giudice from The Real Housewives of New Jersey and fiancé Luis Ruelas got into a heated argument only moments before she went on stage.
Kim insists she got the information from a reliable source and that person could lose their job by sharing the gossip.
Teresa and Luis got into a 'big fight,' Kim D. says
Kim believes that Luis was fresh off of seeing the first RHONJ episode and was angry. "[The fight started] In the Clubhouse before Teresa walked out, Luis and Teresa had a big fight, I guess he must've just seen the episode," she said on the Behind the Velvet Rope with David Yontef podcast. "So someone told me that works at [WWHL]. This came from the source that works in the Clubhouse, who said that Teresa and Luis were screaming at each other before she walked on stage. I believe it."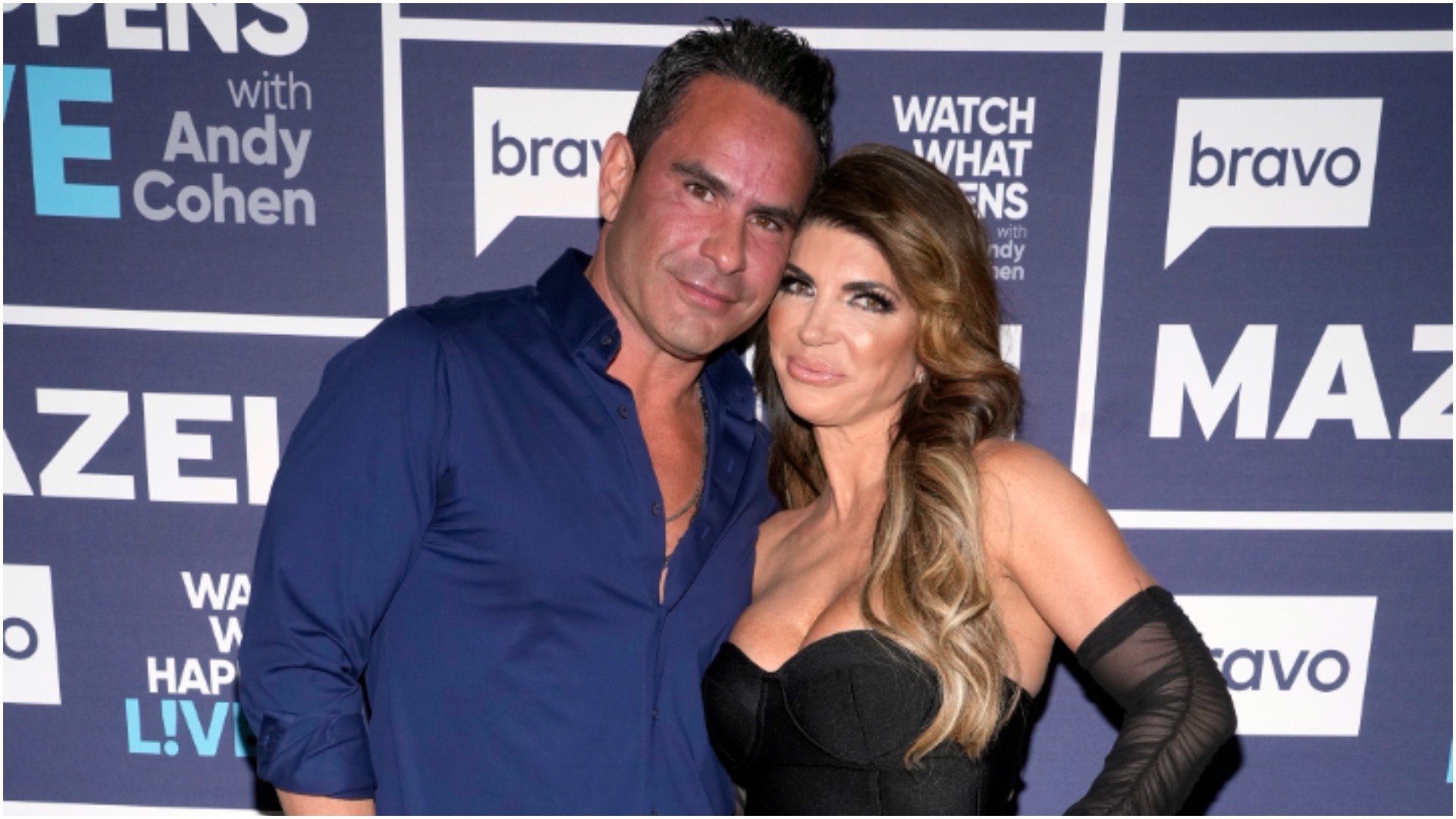 She also thinks that Luis was shocked that he wasn't protected going into the first episode. "Let me give you what I think's going to happen. He's a narcissist. She is too. He thinks that he was going to walk onto the show unscathed. They don't protect their stars, they're certainly not going to protect their boyfriends or fiancé."
"So first episode, they knocked him right off his pedestal," she said. Rumors sparked when Luis was seen naked, surrounded by several men in a wild video.
She insists she got her information from a reliable 'WWHL' source
"And I think he was just in shock," she added about the RHONJ episode. "I don't care how strong your relationship is, it's going to affect it a little bit. Are they going to break up? I don't think so, but like, it's going to affect when you see yourself being mopped the floor with, first episode premiere, you're like in shock.
"So I think Luis was in shock and I'm sure him and Teresa went at it a little bit," she continued. "And when I heard this, I wasn't surprised. It's somebody that works in the Bravo Clubhouse. They heard them screaming at each other. So it came from a good source. It's not like something that was second-hand. It was firsthand." 
Host David Yontef pressed Kim for confirmation that she spoke to a reliable source. She replied, "Very, there would be no reason for this person to make it up. She could lose her job."
Kim D. thinks Luis and Teresa from 'RHONJ' get into a lot of arguments
"And maybe, I don't know what he saw that he didn't like, I don't know," Kim said. "Maybe it had nothing to do with it. I don't know. But I think this is going to be the first of a lot of arguments, you know, I hear through the grapevine, they been arguing a lot."
I told you about the engagement party. She didn't invite one of her best friends," she remarked. "She didn't invite Dolores [Catania]. And I think he has a lot to do with it. So he is starting already, you know, it is what it is. You don't just do this with all other women and then stop because it's Teresa, this is embedded in him and you know, whatever, let's see and what happens."