'RHONJ': Teresa Giudice and Her Boyfriend Luis Ruelas Purchase a New Jersey Mansion
Teresa Giudice is taking things to the next level with her boyfriend Luis Ruelas. While the RHONJ star is adamant that they are "taking things slow," that hasn't stopped her from going into business with him. Giudice and Ruelas are now listed as owners of a New Jersey mansion that Giudice will reportedly serve as the property manager.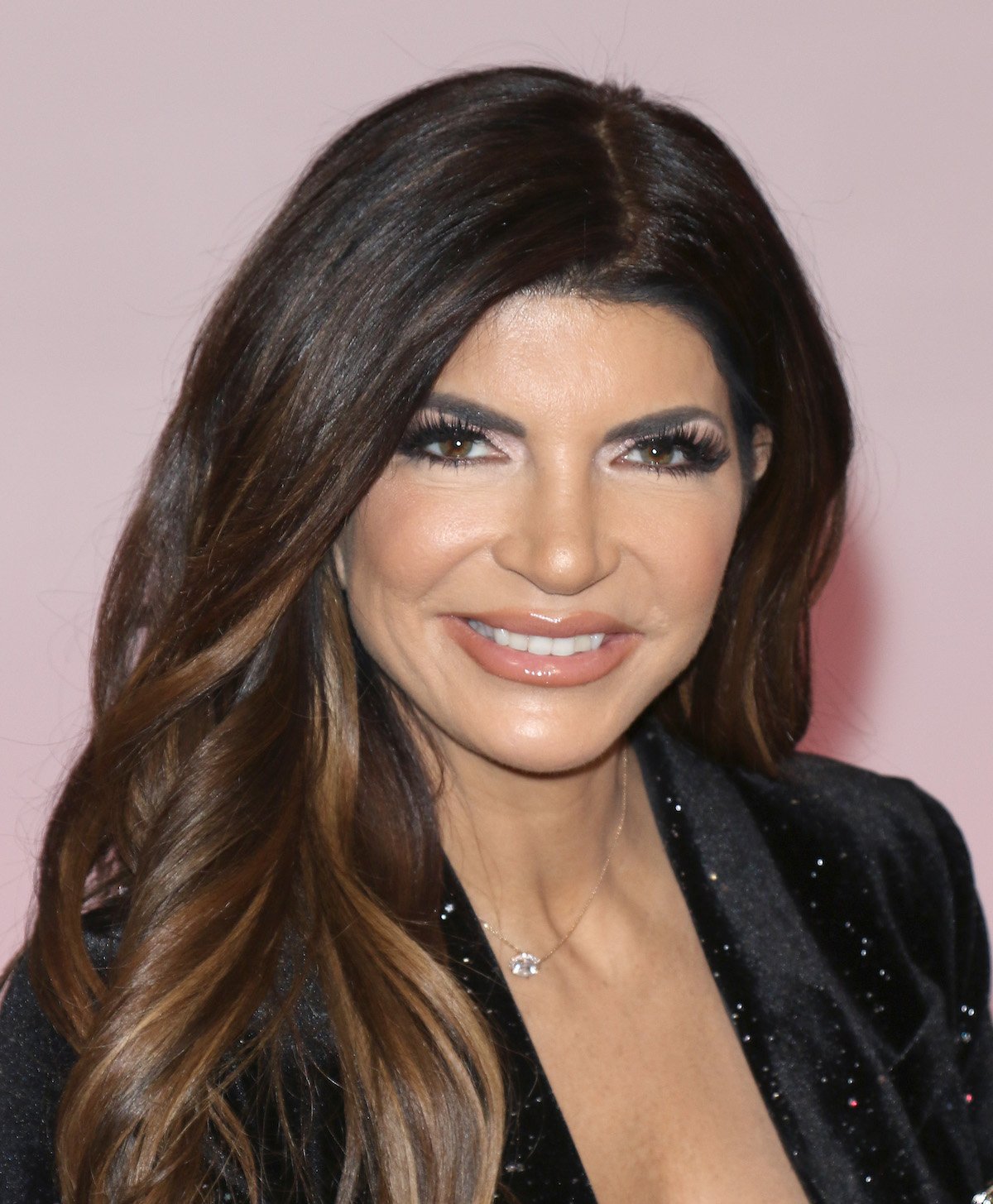 Teresa Giudice gushes over Luis Ruelas
Ruelas and Giudice met on the Jersey Shore. Giudice believes her late parents sent Ruelas in their absence and she couldn't be happier.
In a recent interview with People Magazine, Giudice called Ruelas her "soulmate," explaining the two have so much in common, including their love of shopping and the beach.
"Me and my ex, we didn't like the same things. We were two opposites," Giudice said. "You know when they say opposites attract? It did for a little while, for like 15 years. But now I've found my true match — my soulmate. He's really amazing."
The pair spent the holiday season together and shared photos of themselves on Christmas and New Years'. In one photo, Giudice wrote that Ruelas is the "best" thing to come out 2020.
Related: 'RHONJ': Teresa Giudice Says She's 'So Happy' Boyfriend Luis Ruelas Came Into Her Life
Giudice says that her four daughters adore Ruelas. She also says that her ex-husband Joe is supportive of her new relationship.
Like Giudice, Ruelas also has children. He has two sons, one of whom has autism. Ruelas owns his own digital media firm and is a fitness enthusiast. He also contributes to a variety of local charities.
The couple went public with their relationship in November 2020. It's unclear if Ruelas will make an appearance in the upcoming season of RHONJ.
Giudice and Ruelas have already traveled together, spending a weekend getaway hitting the slopes. Other friends and family members are also supportive of their union. 
Teresa Giudice and Luis Ruelas are listed as homeowners of a New Jersey mansion
Giudice is currently in the process of selling the Franklin Lakes marital mansion she once shared with her ex Joe, who built the mansion from the ground up. While reports allege Giudice and Ruelas are not rushing to live together, it looks like Giudice isn't opposed to going into business together.
TMZ reports that Giudice and Ruelas are listed as the owners of a new seven-bedroom New Jersey mansion. The lavish property is in Montville, NJ, and cost them $3.5 million dollars.
A source told TMZ that Ruelas is a real estate investor and the purchase is an expansion of his real estate portfolio. While Ruelas is said to have paid for the home himself, Giudice is allegedly acting as the property manager.
Related: 'RHONJ': Some Fans Think Teresa Giudice's Boyfriend Is a 'Younger Version' Of Her Ex: 'Joe's Lookalike'
The home is 7,728 square feet with a library, theater, gym, 6-car garage, and a pool featuring waterfalls, a slide, and a cabana.
In the meantime, Giudice's mansion remains on the mansion. The new property she's managing alongside Ruelas is nearly 6-acres and is just three homes away from her Joe and Melissa Gorga's newly listed mansion. The Gorga's are Giudice's brother and sister-in-law.