'RHONJ' Fans Drag Teresa Giudice After She Told Danielle Staub To Pull Margaret Josephs' Hair
Danielle Staub had only one friend on The Real Housewives of New Jersey and that was Teresa Giudice. The controversial Housewife –who had a friend role during season 12– has been at odds with most of the women, particularly Margaret Josephs. Giudice has been stuck in the middle of Staub and Josephs and struggling to keep both friendships on the show.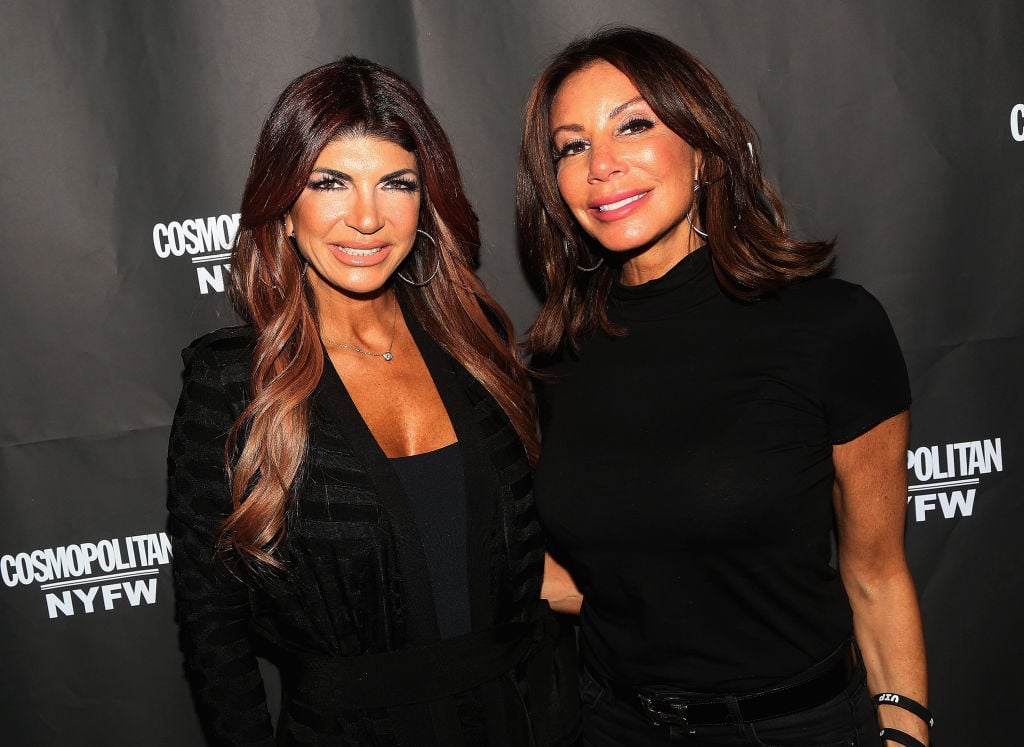 How did the feud start?
Things between Giudice and Josephs turned sour after Staub got into a physical altercation with the latter. Staub pulled Josephs' hair after she spilled water all over her — on purpose. This was not the first time that Josephs humiliated Staub by throwing a liquid all over her.
At the time, Giudice walked out looking for Staub who had stormed off the boutique where they had their gathering. Josephs believed this was a stab in the back as Giudice didn't console her after she was assaulted.
Days later, Melissa Gorga met up with Staub who wanted to clear things up with her. Joe Gorga's wife told Staub that she was not welcomed in the group anymore because she got violent. She told her that she wasn't a good person for Giudice to be around with as she was going through a difficult time with her husband being deported.
That's when Staub dropped a bombshell that no one saw coming. Staub revealed that the boutique owner was the one that first suggested for her to pull Josephs' hair. When Staub told Giudice what he had suggested, the latter encouraged it and the rest is history.
Bravo producers inserted a clip with evidence that everything Staub was saying was true.
Fans react to explosive bombshell
The RHONJ episode ends on the cliffhanger when Staub drops the bombshell. Fans were left completely shocked by the revelation and took it out on Giudice for being sneaky about it.
"Teresa needs to be fired for this," a fan suggested.
"Teresa has proven to be a horrible manipulative b**** since the second season. Why are you all shocked that she told dumba** Danielle to pull Marge's hair? Where have you been?" a viewer questioned.
"I've said Teresa is a lot of things, but a snake I did not think she was," a Twitter user added. "That is incredibly disappointing but kudos to Bravo for running those receipts."
"I thought Teresa was better than that," another fan commented. "It is never right to promote and encourage violence to your co-worker. I am so disappointed. You were in on it and didn't want to get your hands dirty."
"Teresa is only mad because she finally got caught in one of her lies," another viewer said. "For years we've known what kind of person she really was and that she was pulling the strings. Now producers gave us proof."
"That clip of Teresa saying, 'do it, do it, do it,' was gross. I'm done with her, she's become garbage like Daniella," another Twitter user tweeted.
The season finale of 'RHONJ'
On next week's episode of RHONJ, viewers will see the aftermath of Gorga telling the rest of the ladies what Staub revealed. Giudice is seen on a call with Staub who tried to explain but the former was extremely upset.
"Honey, don't be mad about this, please," Staub is heard saying.
"I am because Margaret is going to think that I told you to hurt her," Giudice responds.
Giudice defends herself saying that she didn't agree for Staub to be so aggressive with Josephs. The OG of NJ ends up getting so upset that she hangs up on Staub.
From the last time Staub was on Watch What Happens Live, we know that she is not friends with Giudice anymore. She also announced that she was never coming back to RHONJ after this season wrapped.
The season 10 finale of RHONJ airs on Wednesday, February 26 at 8 p.m. ET on Bravo.