'RHONJ': Teresa Giudice Shares Wedding Plans With Luis Ruelas
Teresa Giudice is in full wedding planning mode with Luis Ruelas. The 'RHONJ' star wants an international wedding but may not be able to have her dream due to COVID.
Wedding bells are ringing for Real Housewives of New Jersey star Teresa Giudice. After ending her 20-year marriage to Joe following their bankruptcy fraud scandal equipped with jail time for both and deportation for Joe, Teresa found love again in Luis Ruelas. The couple can't get enough of one another, sharing PDA moments on their social media. After a year of dating, the couple confirmed their engagement in October 2021.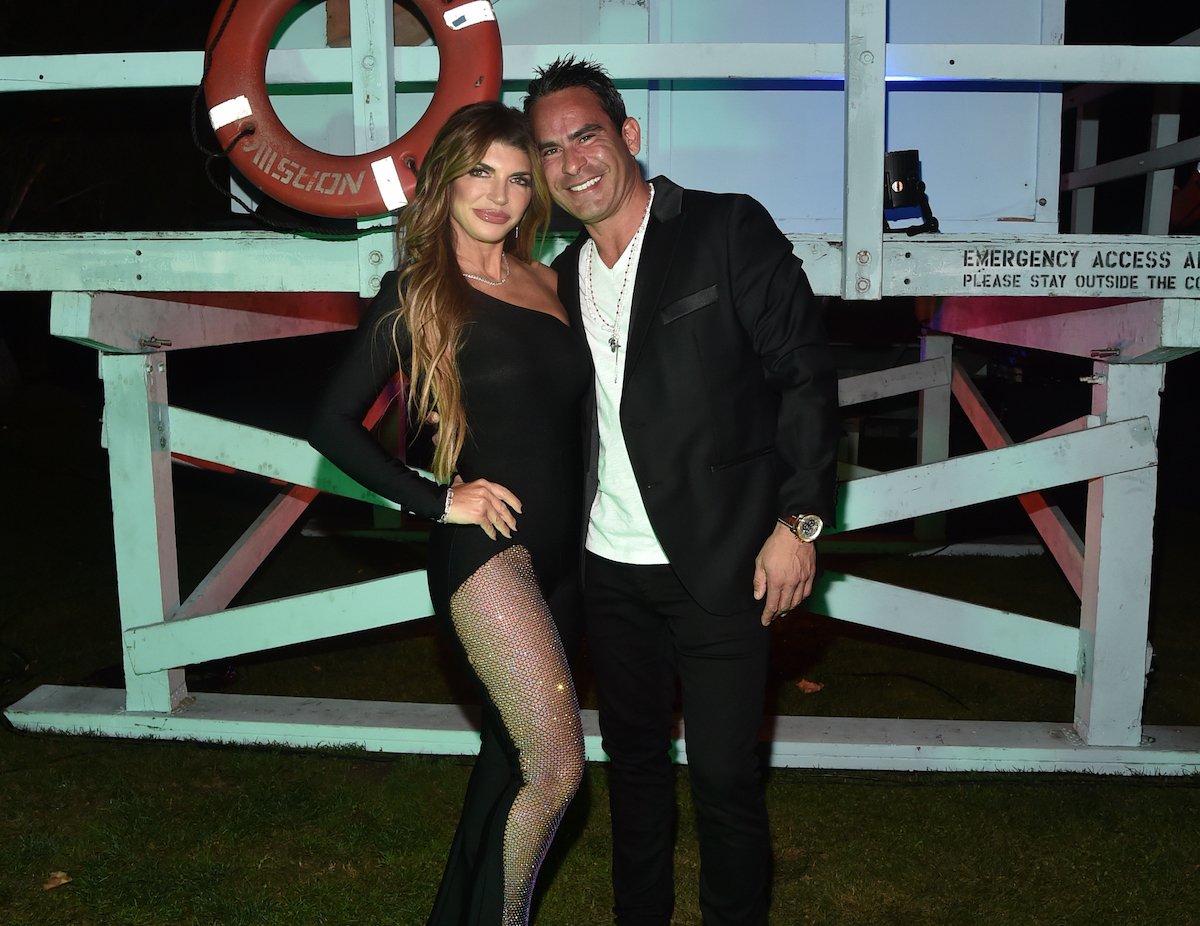 Giudice is happy to be planning a wedding, which will sure to be a showstopper for the over-the-top Jersey girl. But planning a wedding is proving to be overwhelming at times, especially for her dream. Giudice initially planned to have an international destination wedding. But due to the pandemic, she may have to resort to plan B.
It's unclear how much wedding planning will play out on Season 12 of RHONJ. But Ruelas will be front and center and at the core of the drama with Giudice's co-stars. 
The couple planned to wed in Italy but may have to adjust due to COVID-19
In true Jersey Italian form, Giudice wants her and Ruelas' wedding to be in Italy. But even their engagement plans fell through as the pandemic forced Ruelas to change the location.
"We wanted to go get married in Italy. We wanted to do it [there] because originally, we were supposed to get engaged in Capri," the Skinny Italian author told People Magazine. "But then he had to change it because of COVID. Everything he planned was going to be in Capri."
To try and make up for the engagement switch, Giudice offered to have the wedding in Capri. However, once she began planning, she realized it's a lot of moving pieces that she may not be prepared for.
"He loved that idea, of course. He was like, 'Yes, let's do it,'" she added. "But I don't know places in Capri where to get married, so I had to find someone that does all the wedding planning out there. I just feel a little overwhelmed." As a backup option, Giudice says they can wed in New Jersey and later honeymoon in Italy. 
Still, she's excited to wed her beau. "I don't want it to be about everyone else," she insists. "I just want it to be about, of course, Luis and I. You always do things better and different at the same time. So I'm doing it, and I want it to just be about us."
Their relationship is a major focus on the upcoming season of 'RHONJ'
While Giudice is beaming about Ruelas, some of her co-stars are not. In the trailer for the upcoming season, Giudice goes toe-to-toe with Margaret Josephs once she discovers Josephs is skeptical about her and Ruelas' relationship. Even Giudice's sister-in-law Melissa Gorga has concerns, saying that Giudice is being "secretive."
Giudice and Josephs get into a verbal war during a dinner with Giudice calling Josephs a "disgusting white trash b—h" before tableware is tossed. Josephs at one point compares Ruelas "car salesman" after Gorga calls him "charming as s—t."
​​Season 12 of RHONJ premieres on Bravo on Feb. 1 at 8 pm EST.