'RHONJ': Teresa Giudice's Casting Tape Revealed and Joe Giudice Shares Why He Regrets Doing the Show
Joe and Teresa Giudice's marital and legal drama have played out on RHONJ since season 1. But before they were two of the most popular reality stars, they were just a regular suburban family in New Jersey. In a never-before-seen casting tape, the Giudice's plush life was revealed.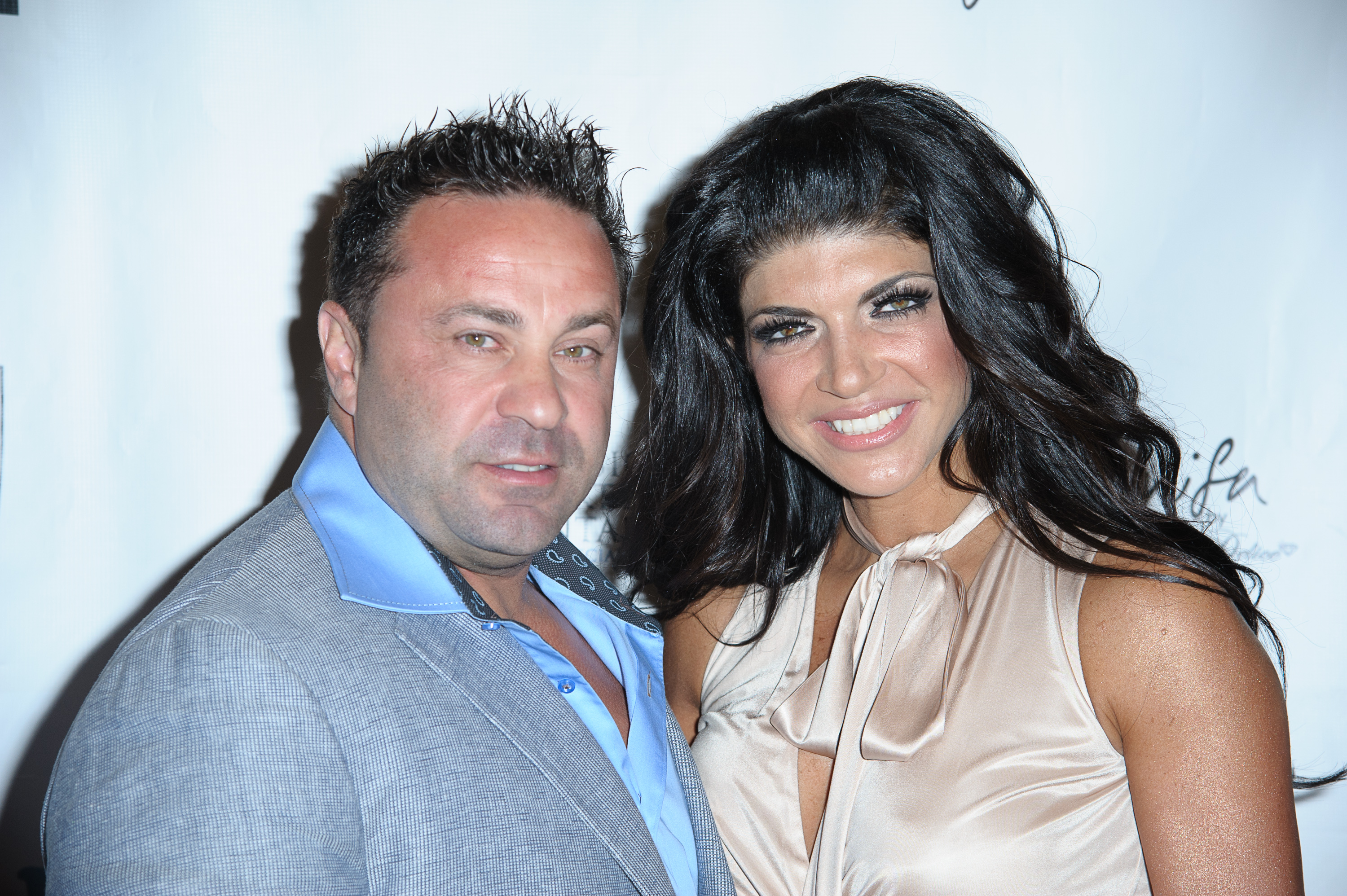 In light of his deportation, Joe Giudice says he blames the show for much of their trouble.
Teresa Giudice reveals her posh life in her 'RHONJ' casting tape
Andy Cohen surprised Teresa by showing her the casting tape that made producers fall in love with her for the first time. The revelation came during Teresa's appearance on his E! limited series, For Real: The Story of Reality TV.
The casting tape showed Teresa sitting outside of her newly built New Jersey mansion, which her then-husband Joe built for them. Filmed in 2008, Teresa declares, "I always get what I want, which I love. Always, always, always, always."
Related: 'RHONJ': Teresa Giudice Reveals There Is a Clause in Her Prenup With Joe That Could Affect Them If They Divorce
Her future co-stars Dolores Catania, Dina Manzo, and Jacqueline Laurita speak lovingly of Giudice's bubbly personality.
Manzo states,"She doesn't have a bad bone in her body" – while Laurita and Catania speak about Giudice's lack of filter. "When she doesn't know she's being funny, she says funny things sometimes," Laurita says in the tape.
Joe also makes an appearance, speaking highly of his wife despite her expensive taste. "I can't complain. She cooks. She spends a lot of money, but besides that she's alright," he jokes.
Cohen gushed over Teresa's husband in the video, noting, "Joe looks cute."
At the time, the couple were parents to three daughters. Teresa became pregnant with their fourth daughter by the end of the first season.
Joe Giudice says the show brought unnecessary attention
Teresa was an instant fan favorite and was able to capitalize off of the show's success. Early on, she marketed herself as the ultimate stay-at-home mother and wife and began releasing cookbooks of her family's Italian recipes, which she happily shared on the show. Since the show's beginning, Teresa has released four books and is a four-time New York Times bestseller.
But along with the triumphs has been much tragedy for the Giudice family. The former couple's legal issues began during season 2, resulting in charges of bankruptcy fraud. Both served time in prison – Teresa served one year11 months and Joe served a little over three years before being deported back to Italy.
Related: Teresa Giudice Says Joe Blamed Her and Filming 'RHONJ' for His Bankruptcy Case
Joe blames the show for his eventual legal issues. He elaborated on his regrets about joining the show during an appearance on Watch What Happens Live.
"I wish I never would have done it," Joe says. "I had a great life before. The show actually just brought a lot of attention to us. Just having a house like that alone just brings a lot of attention. I never had so many damn lawsuits in my life until after I got on that show."
Teresa also previously admitted to regretting joining the show
At the time of Joe's admission to Cohen, Teresa said that she had no regrets. But she previously shared similar sentiments to Joe when they were in the thick of their legal trouble.
In addition to the legal cases, Teresa was unhappy about her family drama with her brother, sister-in-law, and cousins being played out on the show.
Related: Why Teresa Giudice Says She'll 'Never Forgive' Her Cousin and Former 'RHONJ' Co-Star, Kathy Wakile
"Having issues with my family blow up even bigger because we're on TV together is kind of a nightmare. It's not fun for me. I can't pretend it is," she told Bravo in 2011. "I'm not gonna sit there and be all smiley and happy that I'm on a talk show when I feel like crying. I'd rather never have been on TV and have a happy family than go through any of this. And it's hard to sit next to people who obviously don't feel the same way and are loving every minute of it…"
Joe and Teresa divorced in 2020 after 20 years of marriage. Teresa is now dating real estate entrepreneur Luis Ruelas. Joe lives in the Bahamas.
RHONJ airs every Wednesday on Bravo at 8 pm EST.