'RHONJ:' Two of It's Stars Reveal Their Recent Plastic Surgery Procedures
The ladies of the real housewives franchises have never been afraid to talk about plastic surgery. For many of the housewives, there's nothing wrong with a little nip or tuck to achieve the ultimate body or dream face. The latest to go under the knife are two stars from RHONJ and both are happy with the results.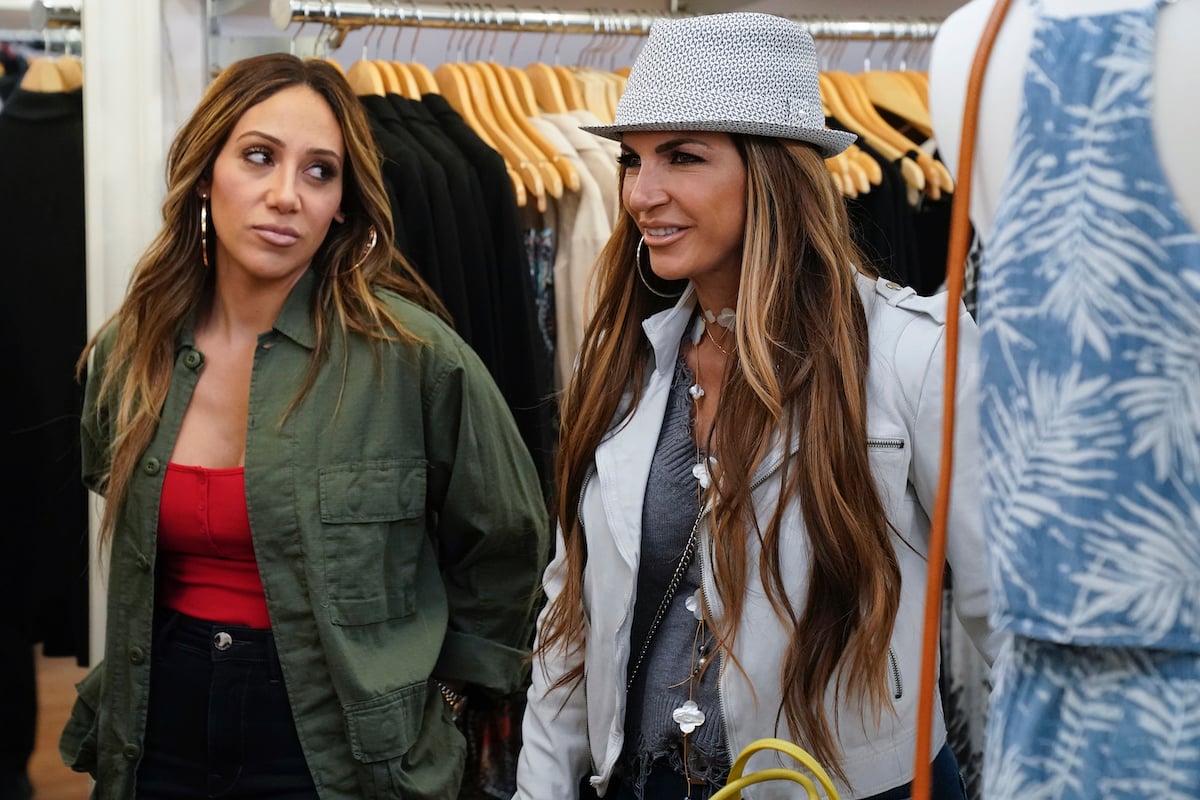 Dolores Catania gets a tummy tuck
Catania has been showing off her new figure on Instagram and fans have taken notice. The former police officer turned Jersey housewife has been flaunting her midriff. Catania typically shies away from showing off her stomach, but, that's changed since her plastic surgery procedure.
The 49-year-old told Page Six that after months of feeling insecure about her weight, she decided to get a tummy tuck.
"I had lost 25 pounds from dieting and still wasn't completely comfortable with my body," Catania said. "I found myself still wanting to cover up. Once I hit my goal weight and I knew that my stomach wouldn't be the way I wanted it to even if I worked out, I knew it was time."
Related: Why 'RHOA' Star Kandi Burruss Decided To Undergo Botox Procedure
Catania owns a fitness center with her ex-husband and business partner, Frank. Though she believes in the power of diet and exercise, she felt she needed an extra push and the tummy tuck worked in her favor. Ahead of her 50th birthday, Catania is happy with the outcome.
"I'm turning 50 this year," she explained. "And I said, 'This is the year where I'm going to do anything I've thought about or held off on. I'm ready to do it.' And I've thought about a tummy tuck for a while."
Catania has been an advocate for healthy eating and continues to live a relatively clean eating life, with wine of course. RHONJ viewers have watched Catania struggle to get her mother, who Catania says is overweight with health issues, get on a diet and exercise regime. Catania hopes her story will inspire others.
Gia Giudice gets a nose job
Gia, daughter of firecracker and RHONJ OG Teresa, recently admitted to going under the knife. The 19-year-old opened up about her nose job. Fans of the show noticed a slight change in Gia from recent photos. Gia addressed the speculation on her Instagram account.
"Yes, I got a nose job. yes, I'm swollen. Thank you so much @drtobiasnyc I'm absolutely in love with it I am an adult now, this has been an insecurity of mine for a while and I've never been happier and so comfortable in my own skin!!"
Gia's mother is no stranger to plastic surgery. Teresa had breast implants in season 1 of the show and is rumored to have also done a number of other procedures, including lip fillers and botox. But Teresa is a fitness buff who's competed in bikini competitions and worked hard to get hardcore abs. She had a second breast augmentation in January 2020, 10 years after her first.
Teresa previously revealed that she was against her four daughters having plastic surgery but now that Gia is an adult, it appears the decision was based on Gia's merit.