'RHONJ': Why Melissa Gorga Says She's 'Done' Defending Teresa Giudice
'RHONJ' star Melissa Gorga refuses to defend Teresa Giudice. Gorga says Giudice is never satisfied by her support of her.
Teresa Giudice and Melissa Gorga have come a long way in their relationship. The sisters-in-law were once at odds but have since mended fences. Still, issues between the two RHONJ stars continue to arise over questions in loyalty. Gorga says she's done trying to defend Giudice in her battles.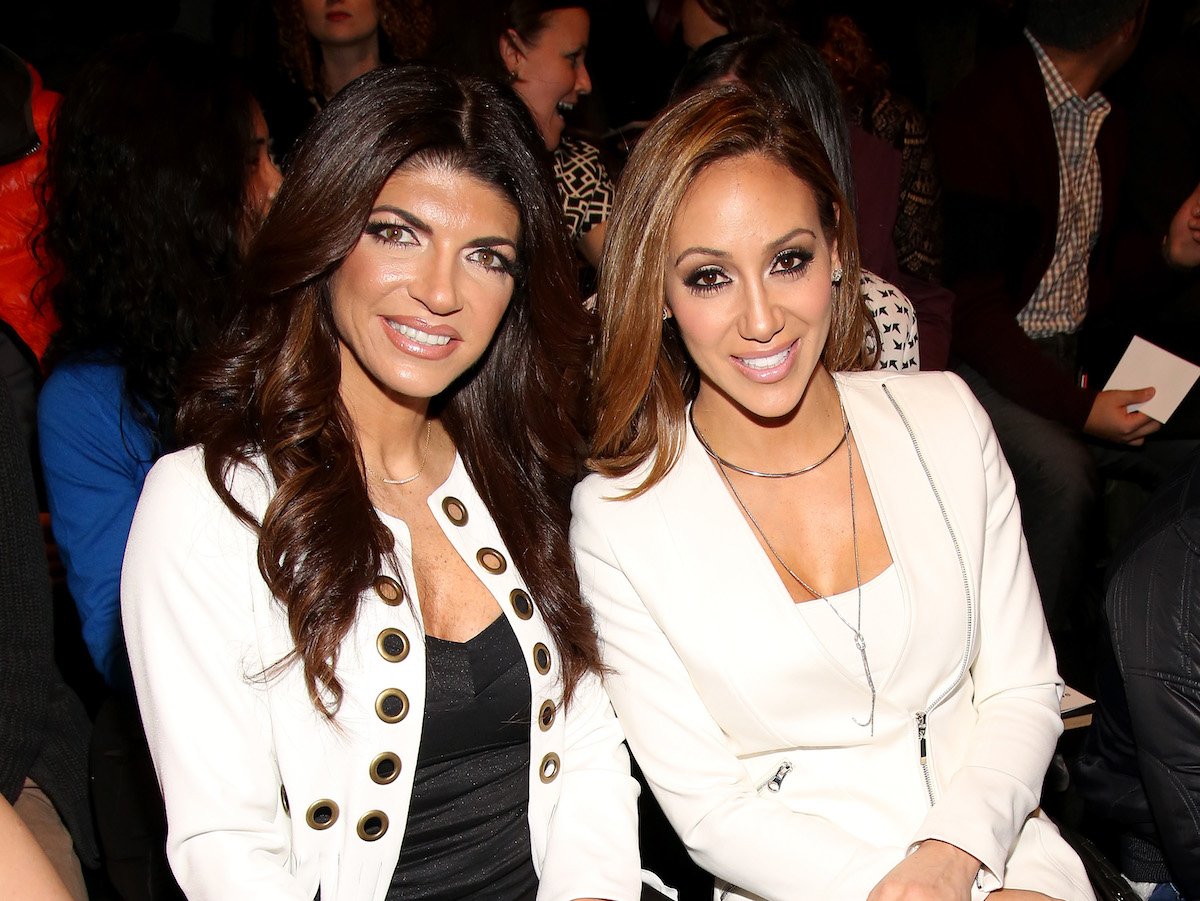 Melissa Gorga and Teresa Giudice's relationship hasn't always been the best
Gorga joined the cast in season 3. At the time, she and her husband Joe, who is also Giudice's brother, were estranged. Giudice accused Gorga of being controlling and keeping her brother away from their family. Gorga accused Giudice of being competitive with her.
The family had multiple tries of rebuilding their bonds but it never lasted long. The cast alleged that Giudice never liked Gorga nor wanted her on the show in order to keep the fame to herself. There were also allegations that Giudice spread damaging rumors about Gorga, including that she was a former stripper and a golddigger who married her brother for money.
Related: RHONJ: Which Cast Member Has The Highest Net Worth?
Luckily, things between the family began to improve amid Giudice's legal issues stemming from a bankruptcy fraud case. She was found guilty and sentenced to nearly a year in prison for the charges. Once Giudice returned from prison, her relationship with Gorga grew stronger. They vowed to put family first and cease all petty bickering between them.
Melissa Gorga explains why she's done defending Teresa Giudice
Gorga and Giudice's relationship may be good now but that doesn't mean they always agree. Giudice is still big on loyalty and takes issue when Gorga befriends others she does not get along with. Gorga currently has a close friendship with Jackie Goldscnhider, a castmember Giudice is constantly at odds with.
This season, Gorga admits that things between her and Giudice become tense. While Gorga is dealing with her own marital issues put on display for the first time, the trailer hints at Giudice believing Gorga may be having inappropriate interactions with other men. Gorga confronts Giudice about something major in the trailer involving Giudice's ex-husband.
The drama between Giudice and Goldschnider remains but Gorga refuses to get involved or try to defend her sister-in-law. She told Us Weekly in a recent interview that defending Giudice has never gone over well, despite her best efforts.
"You're damned if you do, you're damned if you don't and I'm going to don't from now on. I am done," she said. "It's like when I'm doing the right thing, and you will see, I'm literally sticking up for her, we did it wrong. So, guess what? To each their own. I'm done sticking up for anyone…I am going to just sit back here mind my own business and not stick up anymore for her because it was like, 'I can't win. I literally sometimes just feel like I can't win and guess what? I'm finally OK with that. I'm just going to say nothing anymore and you're on your own."
RHONJ airs every Wednesday on Bravo at 9 pm EST.