'RHONY' Alum Bethenny Frankel Slams Meghan Markle, Gives Prince Harry a 'Break' and Fans Fire Back
Meghan Markle is at the center of a media storm ahead of her sit-down interview with Oprah Winfrey. Bethenny Frankel, formerly of The Real Housewives of New York City, is criticizing the Duchess of Sussex for continuing to make headlines by speaking out publicly. After a series of tweets slamming Markle, fans are firing back and calling Frankel out for her double standard.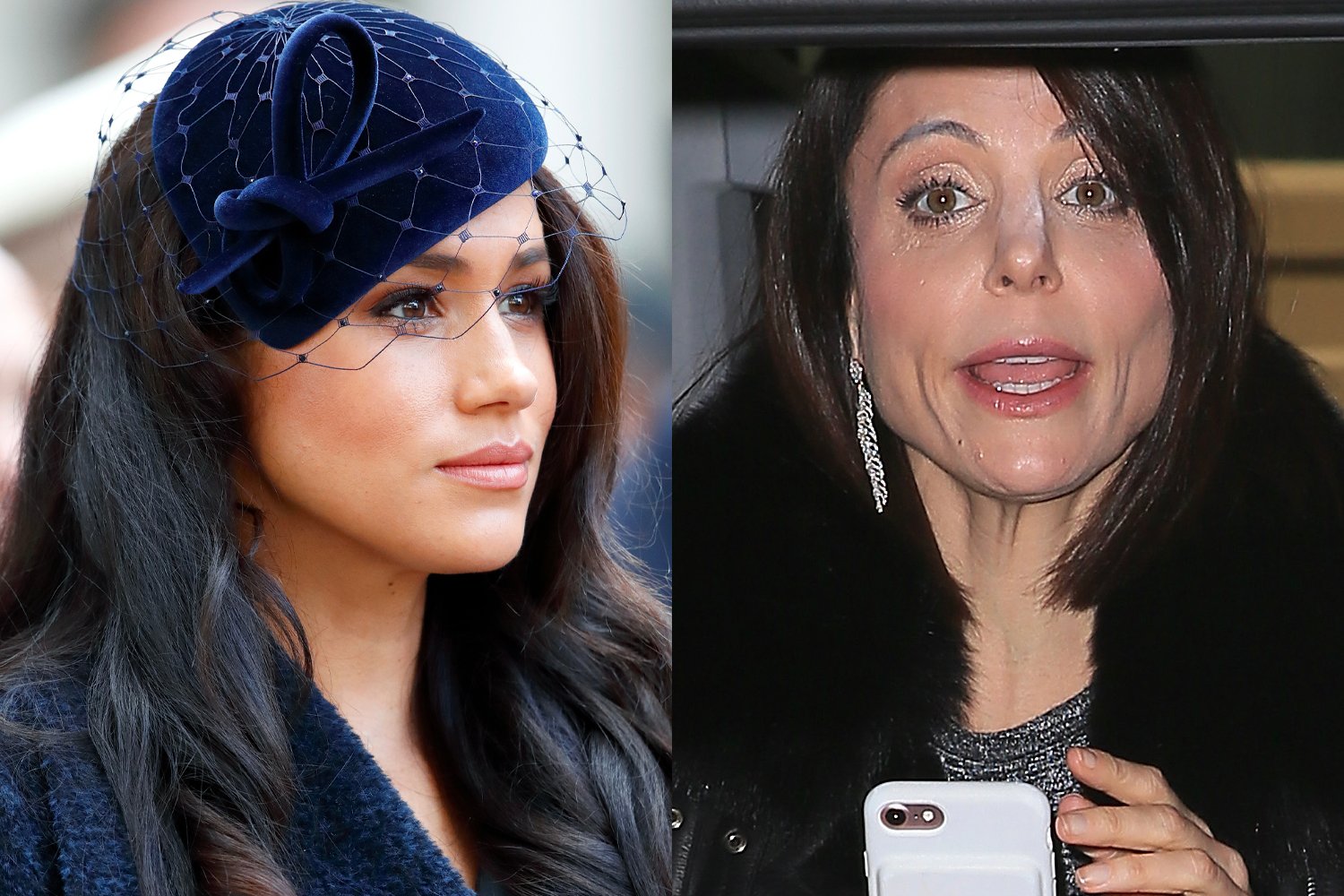 Meghan Markle gives Oprah Winfrey an interview
Oprah scored a big bombshell interview sitting down with Meghan and Prince Harry. The lead-up to the broadcasting of the CBS special has created a lot of drama in the U.S. and across the pond. Since leaving England, Meghan and her husband had been relatively quiet about their decision to leave their Royal duties. In a preview clip shared by the eye network, Meghan talks about her decision to finally break her silence.
"We're on the other side of a lot of life experience that's happened and also that we have the ability to make our own choices in a way. I couldn't have said yes to you then, that wasn't my choice to make," Meghan tells Oprah about accepting an interview now after turning her down before she wed Harry.
"So as an adult who lived a really independent life to then go into this construct that is different than I think what people imagine it to be, it's really liberating to be able to have the right and the privilege in some ways to be able to say yes. I mean, I'm ready to talk. To be able to make a choice on your own and just be able to speak for yourself," she added.
Why is Bethenny Frankel calling out Meghan Markle?
The former RHONY star is someone who has no filter and says what she wants no matter how controversial it is. Ahead of Meghan's interview with Oprah airing on TV, she went on a Twitter rant calling the Duchess out for going public and speaking out.
"Not since Monica Lewinsky's interview, have people been obsessed with a young female interview like this #MARRY interview. Remember the famous lip gloss?" she tweeted.
When one of Frankel's followers posted a bunch of headlines of how the staff at Buckingham Palace was not nice to Meghan, the former Bravo star tweeted again.
"Cry me a river… the plight of being a game show host, fairly unknown actress, to suffering in a palace, [with] tiaras and [seven] figure weddings for TWO WHOLE YEARS, to being a household name [with] Oprah on speed dial, fetching 7 [million] for interviews, hundreds of millions in media deals," she said, ending the tweet with a thinking face emoji.
The double standard for Frankel came when she said she was giving "Harry a break," quoting a fan that recalled everything Princess Diana faced by an inquisitive press.
"This isn't the way to generate less press and cannot be filed under the guise of wanting privacy to prevent a repeat of previous events," she added.
Frankel feels like Meghan knew what she was getting herself into by marrying into a prominent family.
"I chose reality TV to work towards making [money], to be scrutinized [and] criticized," she tweeted. "I took the trappings [and] the beatings along with it. It's a rose [with] petals [and] thorns. People beg to enter the often toxic institution I signed up for. That WAS the life I chose. You can't play stupid [and] smart."
The Oprah interview with Meghan and Harry will air at 8pm ET on CBS.