'RHONY' Alum Bethenny Frankel 'Sorry' After Backlash Over Mocking Meghan Markle
Bethenny Frankel got major backlash after seemingly mocking Meghan Markle. The former 'RHONY' star is now apologizing and justifying herself.
Bethenny Frankel got herself on the receiving end of a major backlash. The former star of The Real Housewives of New York City mocked Meghan Markle ahead of her bombshell interview with Oprah Winfrey. Frankel slammed the Suits alum for going public on the details that made her and Prince Harry give up their royal titles. After being scrutinized for what she said, Frankel took to Twitter to apologize to the people that were offended.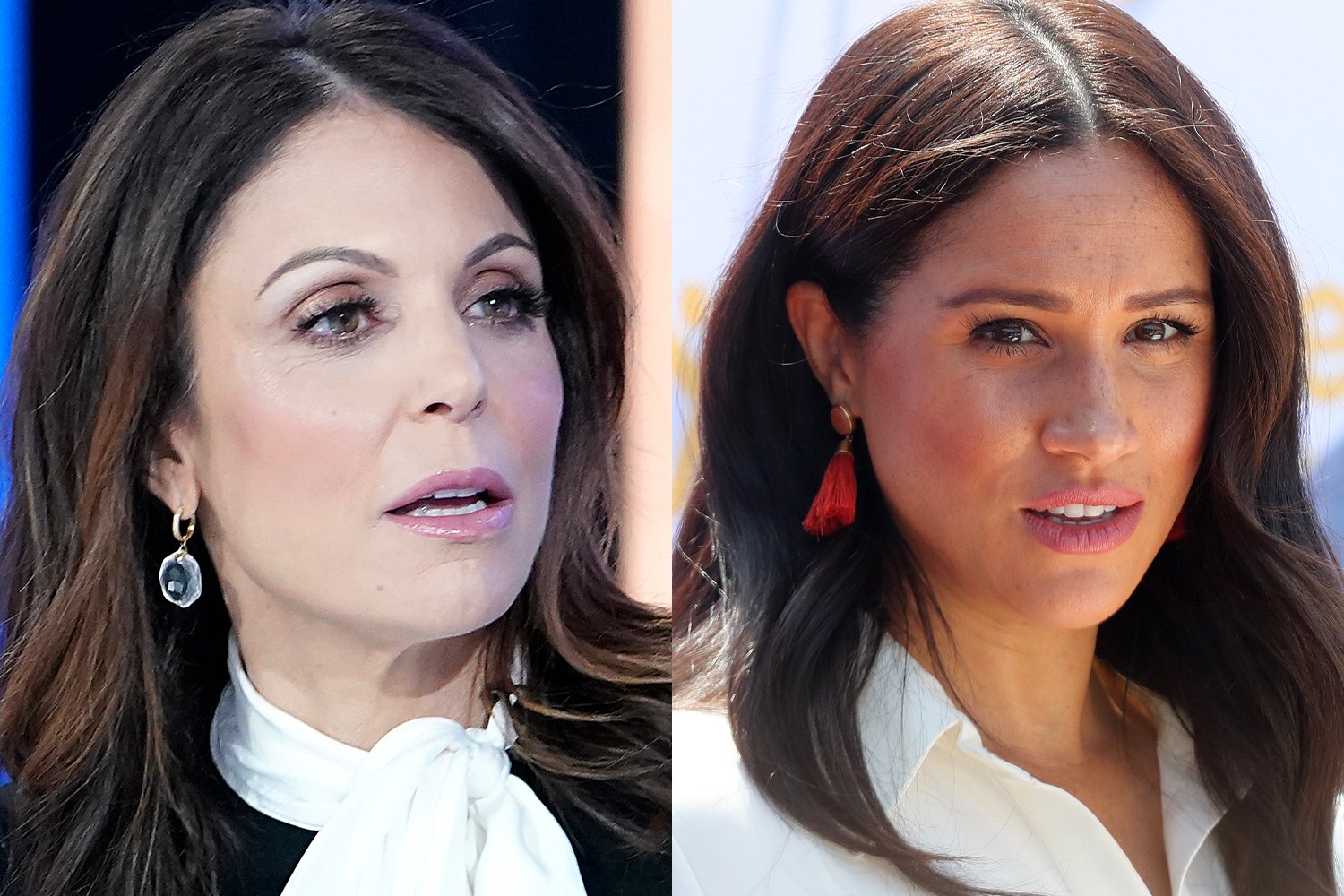 How did Bethenny Frankel mock Meghan Markle?
RHONY fans know that Frankel is a woman that has no filter. Throughout her time on the Bravo reality series, she was known to be a straight-shooter and called her co-stars out regularly. Although she's not on The Real Housewives franchise anymore, she continues to call out other people out on social media.
This time, Frankel took a jab at Meghan, ahead of her interview with Oprah airing on CBS. Frankel replied to a fan that posted numerous headlines of the Buckingham Palace staff complaining about Meghan. However, Frankel believed that Meghan shouldn't complain as she seemingly had a lavish lifestyle.
"Cry me a river… the plight of being a game show host, fairly unknown actress, to suffering in a palace, [with] tiaras and [seven] figure weddings for TWO WHOLE YEARS, to being a household name [with] Oprah on speed dial, fetching 7 [million] for interviews, hundreds of millions in media deals," she said, ending the tweet with a thinking face emoji.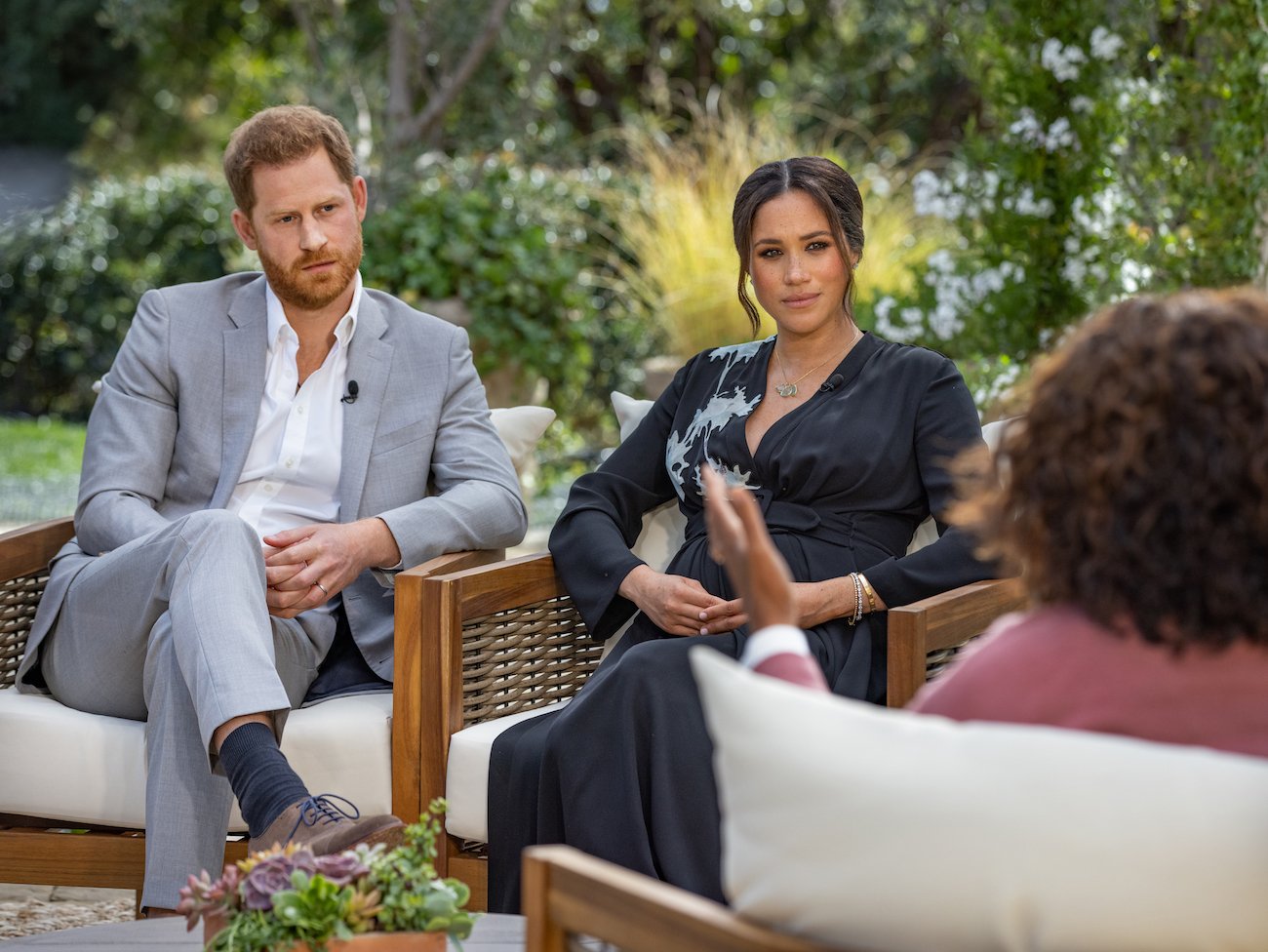 Frankel believed that ultimately, Meghan knew what she was getting herself into when she married into the royal family. In other words, she was asking Meghan to suck it up as the scrutiny came with this public life.
"I chose reality TV to work towards making [money], to be scrutinized [and] criticized," she tweeted. "I took the trappings [and] the beatings along with it. It's a rose [with] petals [and] thorns. People beg to enter the often toxic institution I signed up for. That WAS the life I chose. You can't play stupid [and] smart."
Bethenny Frankel tweets an apology
Fans of Meghan and Prince Harry were sure to slam Frankel for what they perceived was a mocking of them. As the interview aired on CBS, Frankel was one of millions of viewers watching everything unfold. Following the interview, Frankel tweeted an apology for how her tweets had been perceived.
"I watched [the Meghan and Harry] sit down [interview]," she tweeted. "Emotional distress [and] racism must feel suffocating [and] powerless. I'm a polarizing, unfiltered (often to a fault) flawed person [with] a voice. When I heard of the interview, during a pandemic, it felt like a surprising choice. I'm sorry if it hurt or offended you."
Many of the replies didn't accept Frankel's words as an apology noting the "if" after saying she was sorry. Others pointed out that she went deeper with her opinions than just being "surprised" by their decision to getting interviewed.
Some fans noted that Frankel went after Meghan's career prior to marrying Harry when she said called her a "fairly unknown actress." The latter was irrelevant to what was to be discussed during the interview that some people interpreted it as a dig at Meghan.