'RHONY': Andy Cohen Finally Speaks on Cast Shakeup Rumors Amid Eboni K. Williams Drama
Andy Cohen is breaking his silence on whether another cast shakeup of The Real Housewives of New York is ahead. With the rumor mill buzzing that Eboni K. Williams' casting and her discussion of race is the cause of a ratings decline, Cohen says he thinks another full-time cast member may round things out.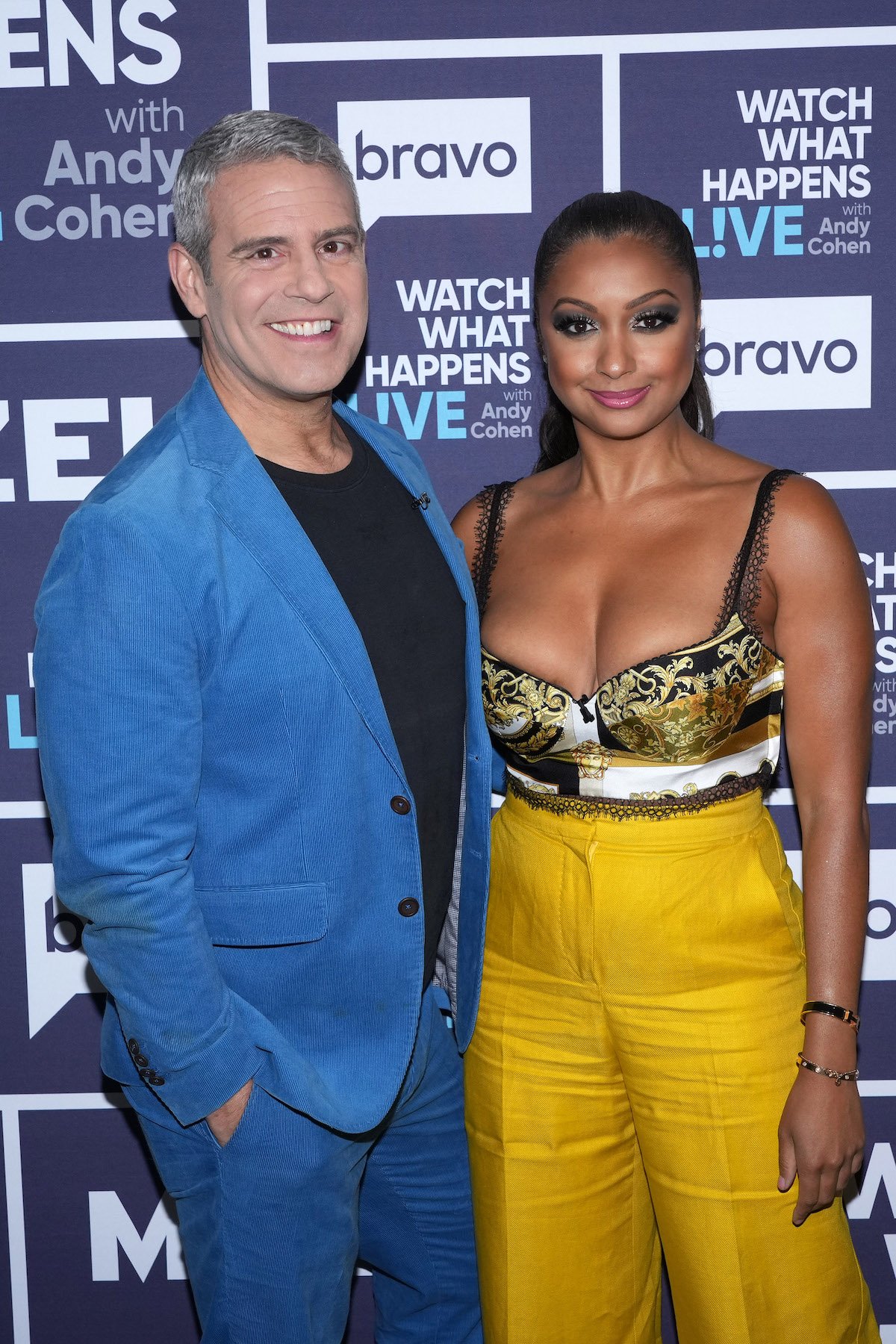 Andy Cohen says he's not against adding one more housewife to 'RHONY'
Cohen is speaking in circles about whether or not he believes a ratings decline is anyone's fault on the cast. But, he does give insight into how he'd go about a cast shakeup for the next season.
The Bravo honcho says the coronavirus pandemic made for an interesting filming situation this season. As a result, he admits the viewer experience is vastly different from previous seasons.
"A huge part of The Real Housewives of New York City is reliant on New York City as the character in the show, and New York City was shut down during production," he tells Entertainment Tonight. "So, we had to spend extended time at Ramona Singer's house and in Salem and just doing things that maybe otherwise life would have been different."
He says adding to the cast is something he is looking into doing to continue to add to the show's growth. "And I think that if anything, we should add to the group, because I think people wanted to see more people," he adds. "But I don't know that in producing the show this season that we would have done much differently. We were facing a lot of different obstacles when we went into production.
Eboni K. Williams denies speculation that she is responsible for ratings decline on 'RHONY'
Williams isn't buying that she's to blame for any reported dip in the ratings. Speculation that Williams' conversations surrounding race and diversity "takes away from the fun" on the show is the cause of the alleged decline in viewership.
In a statement to TMZ, Williams' camp notes: "'RHONY' has tackled tons of sensitive issues over the years — like mental health, alcoholism, bankruptcy and divorce — so race shouldn't be any different."
Williams also tells E! News that she isn't changing to appease the show's long-standing audience.
"There is something that I do, which is bring all of myself to everything that I am, so it would be a disservice and a show of inauthenticity, to limit all that consciousness when it comes to Real Housewives of New York, when there's no other space in my life where I deal with that limitation," she notes.
There is speculation that the cast is nervous about filming the Season 13 reunion special
Things are allegedly so tense amongst certain cast members that the reunion special is reportedly delayed. Per TMZ, Ramona Singer is expressing apprehension about appearing on the reunion special out of fear that Williams will make her look like a racist.
Throughout the season, Williams has confronted Singer about blanketed statements she's made, as well as microaggressions that Singer may not be aware of. Williams didn't like Singer referring to her domestic staff as her "help." The two also battled over politics, ending with Singer nearly storming out of Williams' apartment.
There's also the speculation from co-stars like Leah McSweeney and Sonja Morgan that Singer began associating herself with Black women amid speculation of her being a racist during the height of the Black Lives Matter Movement.
Singer reportedly tried negotiating terms in order to avoid certain topics during the reunion special, but Bravo shot it down. As a result, filming for the special is reportedly pushed back a full month.