'RHONY': Andy Cohen Finally Breaks Silence on Reason Behind Dorinda Medley's 'Housewives' Exit
Dorinda Medley confirmed she was exiting The Real Housewives of New York City after six seasons. The iconic housewife had a rough time in the latest season of the show and fans noticed something was off. Following her departure, Andy Cohen is now weighing in on the reasons behind Medley's demise. The Bravo TV host is also saying he's hopeful the Berkshires resident will return to the franchise in the future.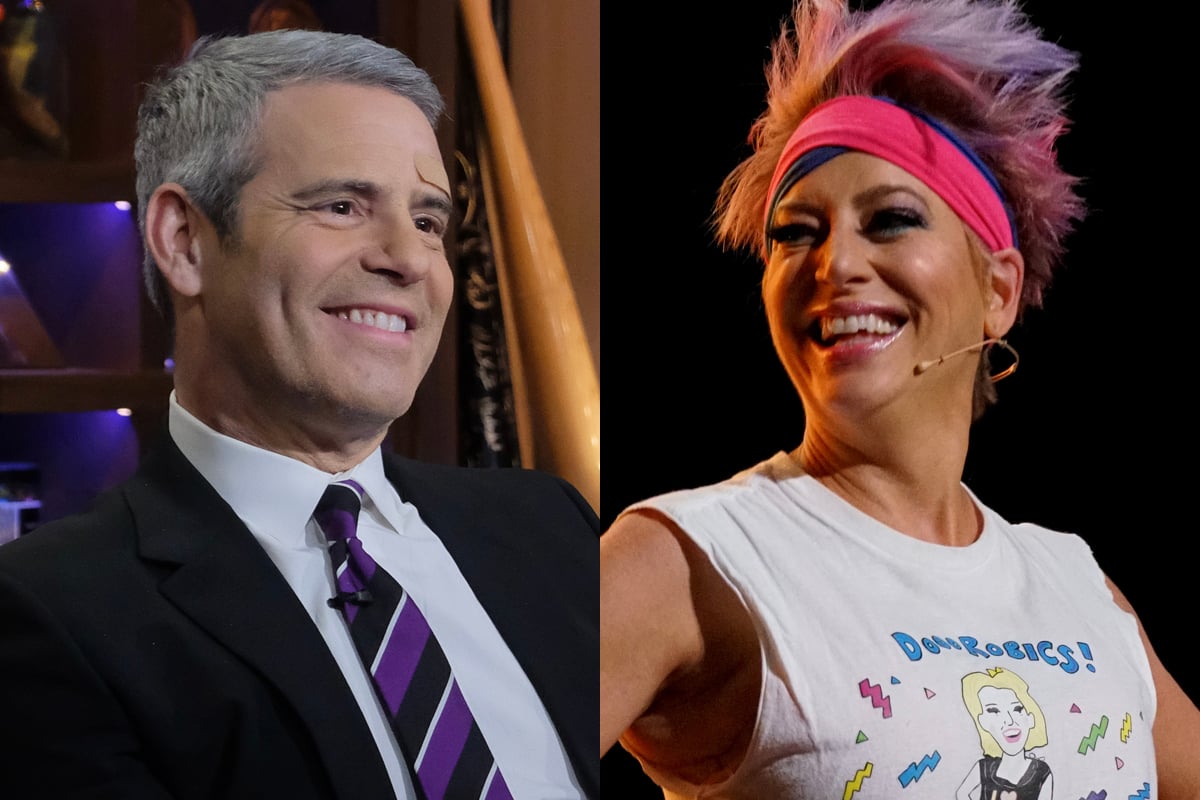 Why did Dorinda Medley leave 'RHONY?'
As RHONY Season 12 wrapped up on TV, Medley dropped a bombshell on all her fans. She announced she was giving back her apple and leaving the franchise that made her famous.
"What a journey this has been. I have laughed and cried and tried to Make it Nice…," she wrote on Instagram. "But all things must come to an end. This was a great outlet for me to heal when my late husband Richard passed away."
The queen of "making it nice" had a rough season on camera and showed she had little patience for her co-stars. Season 12 started off with Medley pressing Tinsley Mortimer about her love life and why she was not open to the cast. Fans noticed her aggressive behavior and called her out week after week on social media.
"I have met so many interesting people and learned so much about myself, about life, and about women along the way," Medley added. "Thank you to Bravo and NBC for the incredible ride and to my castmates for constant stimulation and entertainment. I wish you all health, happiness, and success."
Andy Cohen on why Dorinda Medley quit
There has been much speculation about why Medley suddenly quit RHONY. One of the alleged reasons was that Cohen was upset with the reality TV personality for the turkey-baster comment she made on the show. Medley made a joke at Mortimer's expense about using the kitchen utensil to get pregnant and have a baby.
"There was a big story on Page Six that her turkey baster comment was the last straw for me personally," Cohen said on Radio Andy. "Well, while I didn't like that comment, that's not true."
The Watch What Happens Live host said that during the reunion, Medley mentioned that "she should've taken the year off."
"She was in a bad place, her house had been flooded, her dad was sick," Cohen continued. "We lost Bethenny [Frankel] right as filming began and we lost Tinsley halfway through the season. So maybe Dorinda didn't feel like she could take the year off."
"Sometimes taking a pause is a good thing and I am really hopeful that this is indeed a pause and that she would rejoin the show at some point," Cohen added noting that he doesn't say this to all the Housewives. "I think a pause is a good thing and she will come back renewed and refreshed."
While Medley will not be returning to RHONY, fans can still catch her on the reunion episodes airing on Bravo Thursday nights at 9 p.m. ET. Viewers will be able to hear her explain the reason behind some of her outlandish comments in season 12.