'RHONY': Andy Cohen Reveals the Surreal Reunion Set
Bravo producer Andy Cohen offered a behind the scenes sneak peek of The Real Housewives of New York City reunion set, showing the strict protocols the network implemented.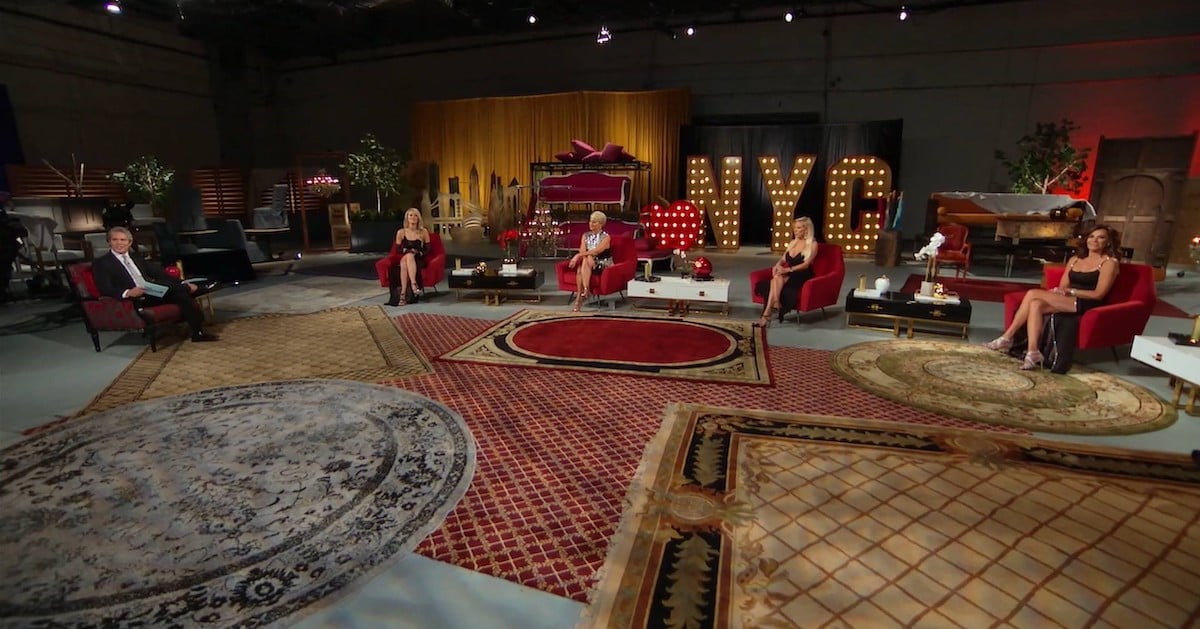 The RHONY reunion is the first in-person sit down since March. Cohen previously offered his first impressions of the set when the cast shot the reunion last month.  "I have never been happier to be in a suit in my life," Cohen shared on his Instagram story, Bravo's The Daily Dish reports. "It feels great. Home again."
Shot in a large warehouse location, Cohen and the cast were more than socially distanced as the production crew worked on the set in full protective gear. Cohen recently shared the scene as the cast and crew prepared for the reunion.
Ramona Singer was 'being nice'
Cohen shared more video of the cast and crew preparing for the reunion on his Instagram story. "I mean this is so surreal," Cohen says as he pans his camera across the set from his seat. "Ramona's being super nice." Singer is heard having a lively conversation with Tinsley Mortimer who sits adjacent to Singer. Singer appears to be giving Mortimer advice too.
"Oh my God," Cohen whispers. "And the newbie, unattended." Cohen's camera rests on newcomer Leah McSweeney who is busy texting. "Ready Leah?" Cohen asks McSweeney.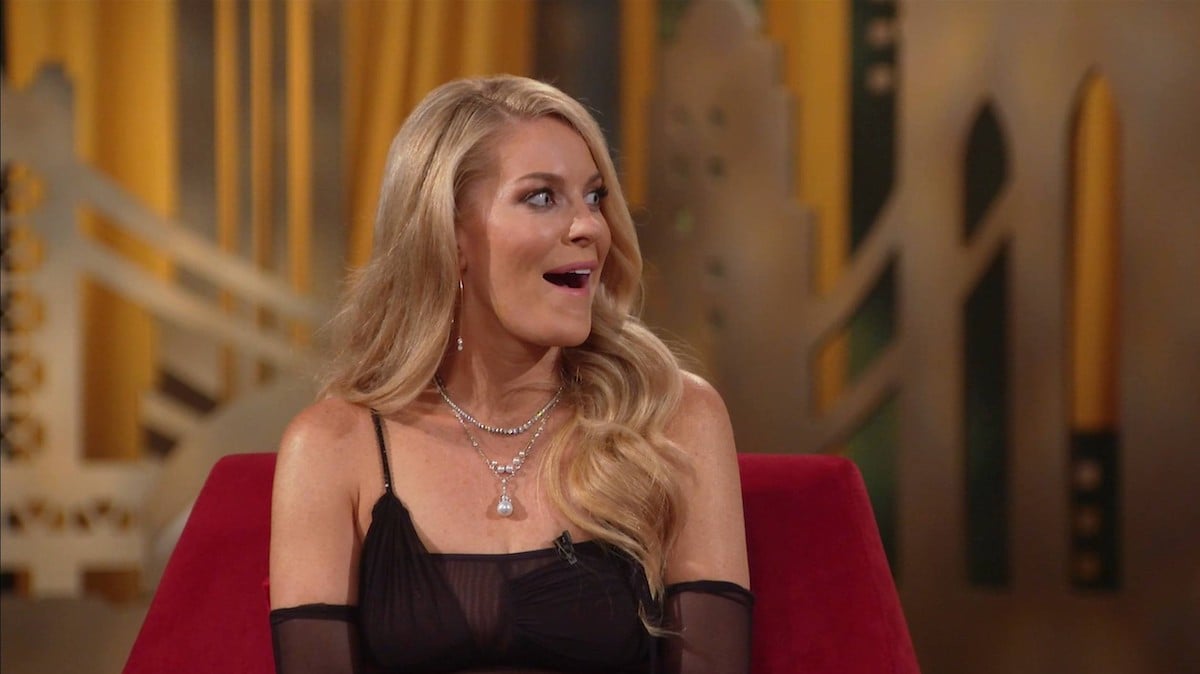 "So freaking ready," she replies. Cohen laughs.
"You were born ready, weren't you," he says to McSweeney. "Yes. Everyone looks really good. This is a crazy setup." Cohen shows a slew of crew members attending to the cast. Many crew members are wearing protective gowns, face masks and face shields.
Strict protocols were followed
Although the reunion is finally in-person it is unlike any reunion shot in the past.  "Well, this reunion is unlike anything we've ever done before," Cohen previously shared. "I wish you could see the setup. You'll see it soon enough. All protocols being observed. Masks at the ready. Hand sanitizer next to my apple."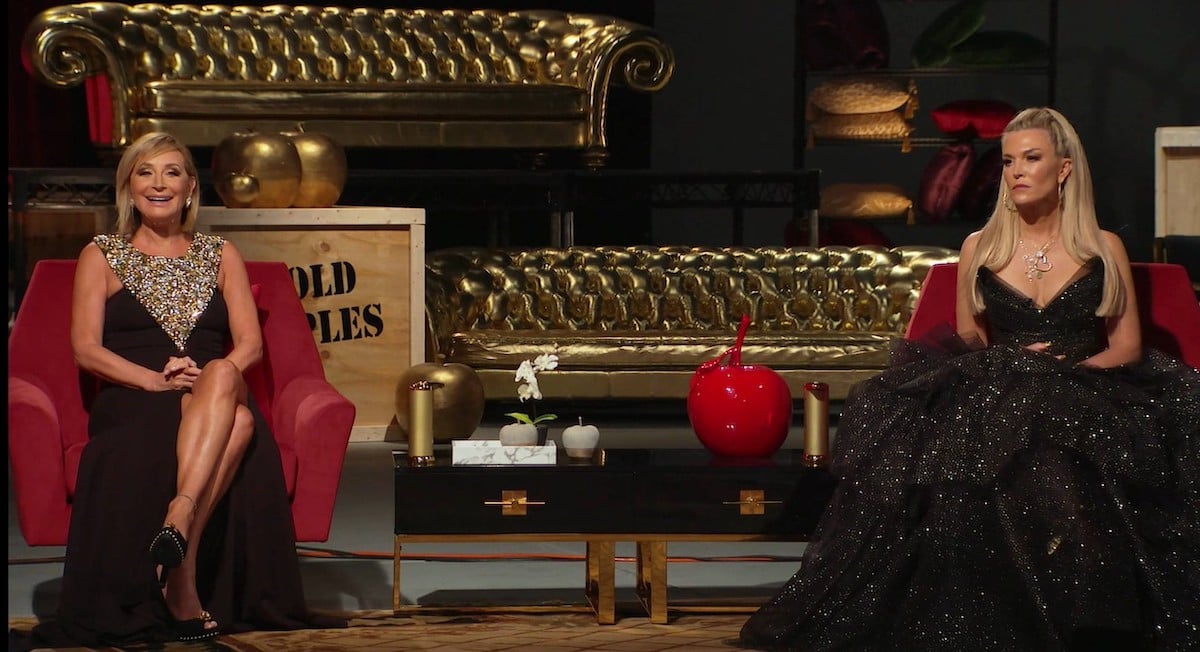 Cohen also opened up about the safety measures put in place on his Sirius XM talk show. "There are a lot of protocols," he said. "Everybody has to get tested [for COVID-19]. There's very few crew; there's very few people allowed. We're all six feet apart. I don't think raising voices is going to be a concern with that group. Hopefully, this is gonna go well. This is very exciting to me. No, it's not an outdoor venue, but it is definitely a spaced-out venue."
New format but same reunion excitement
While the set and setup were new, the conversations and fights are just as engaging as ever. A preview clip shows that Medley seemingly dodges Cohen's questions about her relationship with alcohol this season.
"I want to talk about you," Cohen says to Medley after asking her twice about how she felt about her drinking. "I feel like you're deflecting every time I ask this question."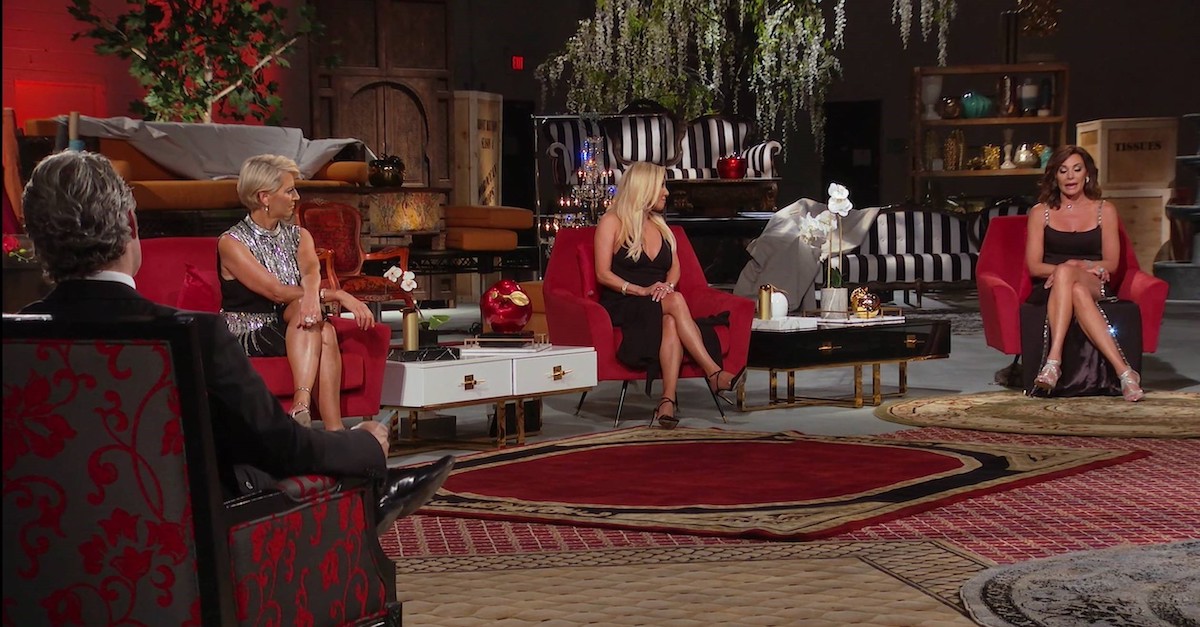 Medley continues to make it all about the other cast members. Cohen asks why she gets so defensive about her drinking. "I'm very sensitive about that," she admits. But then turns to Singer. "And I would expect someone like Ramona, instead of using it as a weapon …" Cohen wants to know why Medley is sensitive about her drinking.
"Because I find it to be accusatory maybe," she says. "I try not to point out like when Ramona's drinking or when Ramona's sleeping with all kinds of people. I try not to point it out."