'RHONY': Andy Cohen Teases Diversity For Season 13
Andy Cohen is the producer of all 'The Real Housewives' franchises. The talk show host also teased that 'RHONY' has some changes coming up for season 13.
Andy Cohen is the father of The Real Housewives franchise. The Bravo talk show host is credited as a producer on all the various incarnations of the reality series. Cohen also serves as host of the reunion specials at the end of every season of the docuseries. With the Black Lives Matter movement raising awareness for equality and inclusivity, Cohen is teasing that the new season of The Real Housewives of New York City will be more diverse.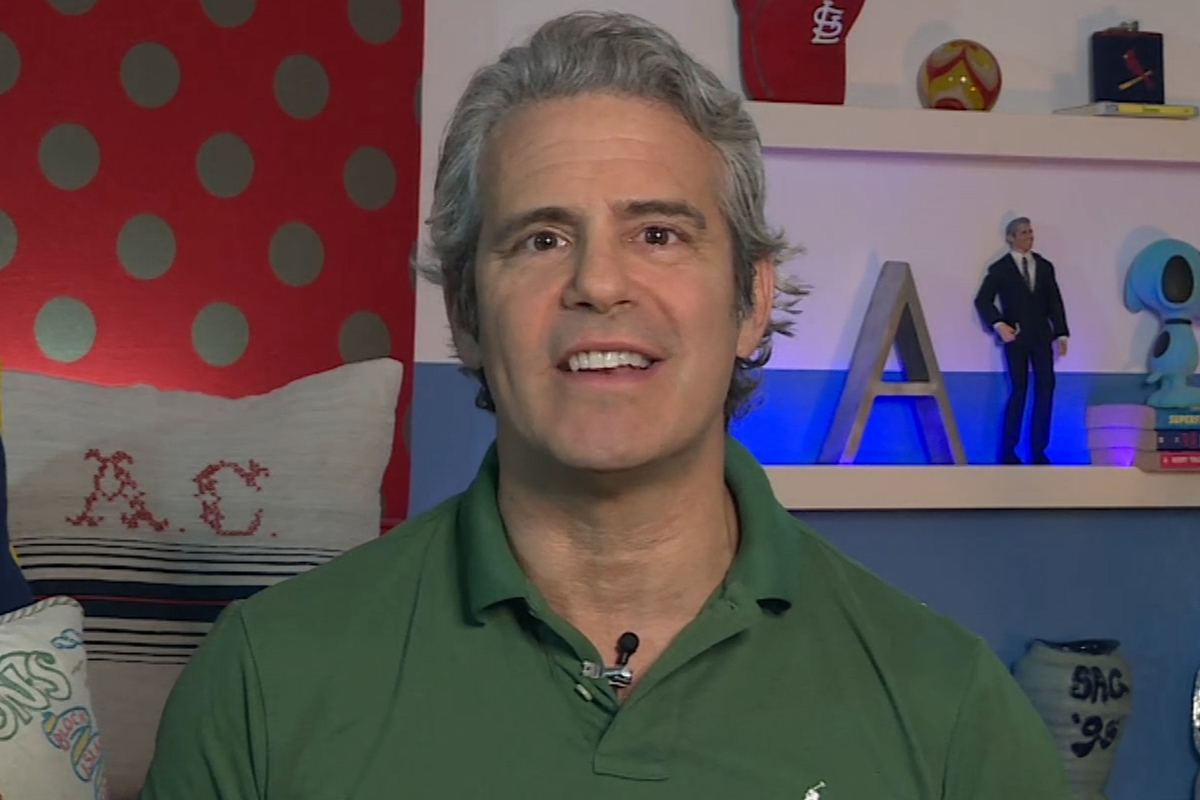 Andy Cohen is 'excited' for 'RHONY' Season 13
Throughout the twelve season run of RHONY, there has been no African American housewife holding an apple. The Beverly Hills-set franchise just got its first leading Black housewife with Garcelle Beauvais for season 10. Those changes are finally coming to the Big Apple for season 13, Cohen teased.
"We're working on next season," Cohen told Us Weekly. "I'm excited for what we have planned."
The Watch What Happens Live! host did not give more details about what is in store for the new season, but according to the publication, a source said they are planning to shake things up.
"Bravo is planning to shake things up with The Real Housewives of New York next year," the insider revealed. "There's going to be some changes. A handful of white women doesn't necessarily represent what New York City is all about."
Leah McSweeney says cast needs to change
Leah McSweeney just joined the RHONY cast for season 12. The Married to the Mob designer has hit bumps on the road with her co-stars and has been a fan-favorite since her introduction.
During a trip to The Hamptons, McSweeney noticed that fellow housewife Ramona Singer had tiki torches around her pool. During a drunken night, the Bravo star threw those tiki torches away because they represented "bulls**t." McSweeney is a woke housewife and knows that the show needs more diversity to represent what NYC looks like.
"I hope that there's not only diversity of race, but an even deeper diversity of where someone lives or what their interests are," McSweeney told Page Six. "Hope that there's just more diversity all across the board because New Yorkers are not a monolith, obviously. I think that it is gonna head in that direction."
Does Andy Cohen want a cast shake-up?
RHONY underwent a major shift following the departure of Bethenny Frankel ahead of season 12. McSweeney came as a friend of Tinsley Mortimer, but the latter quit in the middle of production to pursue her dream of getting married and standing by her fiancé's side.
Undoubtedly, RHONY was due for a cast shake-up and Cohen recently veered off of that subject to praise McSweeney joining the cast.
"First of all, I think that we're really celebrating Leah [McSweeney] joining the show, 'cause she's done an incredible job as a first-season Housewife, just getting in there and she's really integrated really well," he told Entertainment Tonight.
Cohen liked the fact that McSweeney was able to integrate herself into the group, which tend to be difficult for first-season Housewives.
"She didn't really know any of the women before we started, so it's great," Cohen added. "And also, you know, we lost an MVP this season with Bethenny [Frankel] leaving the show. So, listen, it always takes a minute to kind of regroup and find your footing, but they certainly hit the ground running this season and there's a lot more to come for them. And they are a group that really does see each other throughout the year. This is not a 'show friendship.' They're really in each other's lives."
The Real Housewives of New York City airs Thursday nights at 9 p.m. on Bravo.