'RHONY': Andy Cohen Thinks the Cast's Drinking Got Out of Control
Bravo producer Andy Cohen recently admitted that the alcohol-fueled drama on The Real Housewives of New York City went completely "off the rails" this season.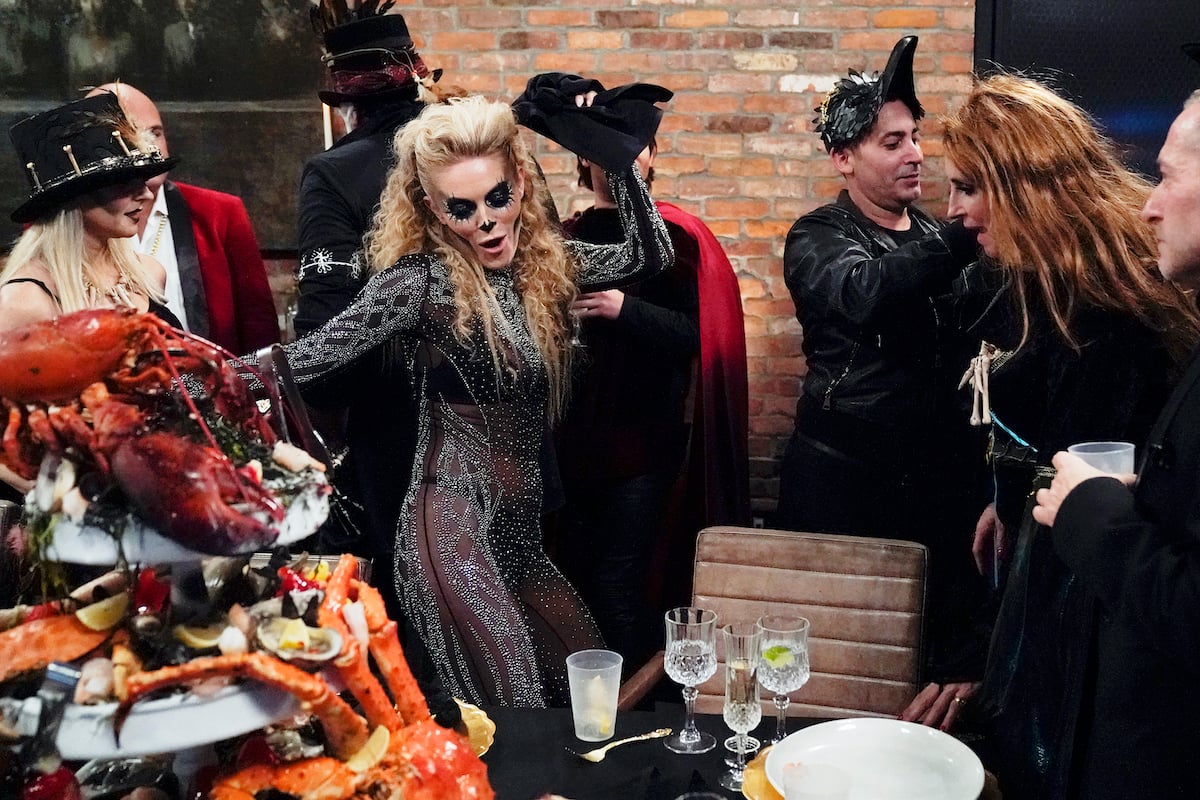 He also dished on the Australian show, Kyle & Jackie O that The Real Housewives of Beverly Hills reunion will be televised via video conferencing. "I will be hosting The Real Housewives of Beverly Hills reunion very soon and I'll be doing it from the Hamptons," he says. "I had hoped to fly out to LA this week and do it from there. But unfortunately, that's not gonna happen."
The hosts agreed that binging on Housewives was the only way to get through quarantine. And while they both love RHOBH and RHONY, they wondered if perhaps the boozing on RHONY got a little too crazy this season. 
Andy Cohen admits the drinking has been 'off the rails'
"You know, I gotta tell you, Jackie, there's a lot of booze this season," Cohen admits. "The good news is that it becomes a big topic of discussion as the season goes on because they're all kind of in various stages of being off the rails," he continued.
"So they actually start talking a lot about their relationship with alcohol and alcohol in the group," he said. Leah McSweeney recently shared a photo of her 90 day chip on Instagram. She often discussed her relationship with alcohol and how she was at odds with her parents because of drinking. "It's been a trippy 90 days," she shared.
Cohen added that despite the cast being "off the rails" this season, he's been bumping into many cast members in the Hamptons. He recently shared a photo with Bethenny Frankel. He told the hosts, "The funny thing is the New York women might be the most off the rails, I'm running into them. They're all in the Hamptons. I've got Countess Luann [de Lesseps] driving by on a boat outside my house. It's lunacy."
Former 'Housewife friend' and addiction specialist says booze is flowing on the series
Brandi Glanville's friend Jennifer Gimenez shared that some cast members take drinking to the extreme. Gimenez made a few appearances on RHOBH with Glanville and shared her observations with Showbiz Cheat Sheet. "It's kind of like when you go out and you see people and they are really cued up. And then they take that third drink and they aren't cute anymore. That's what it felt like," she recalled of some of her experiences going out with the cast.
"Sometimes I do wonder after watching some of the girls on some of the shows," she continued. "After a while, why would you want to put yourself in that position? The question really to them is, is it a problem or something that makes you feel like you have this alter ego that it's OK to be like that?"
She saw how many women would joke about their behavior as it being their drunk alter ego too. "I think the alter ego makes me feel like am I really representing women?" she asks. "You know, and empowering women for the positive instead of the negative. Do we really have a problem? Yes, some do. And that's the sad part of it, that it's being glorified or allowed."