Andy Cohen Says He Wants Dorinda Medley Back on 'RHONY'
Dorinda Medley from The Real Housewives of New York City announced that she was not returning to the Bravo reality series after season 12. The veteran housewife had been a fan favorite since she joined in season 7, instantly becoming iconic. However, this might not be the last time Medley holds an apple as Andy Cohen has left the door wide open for her.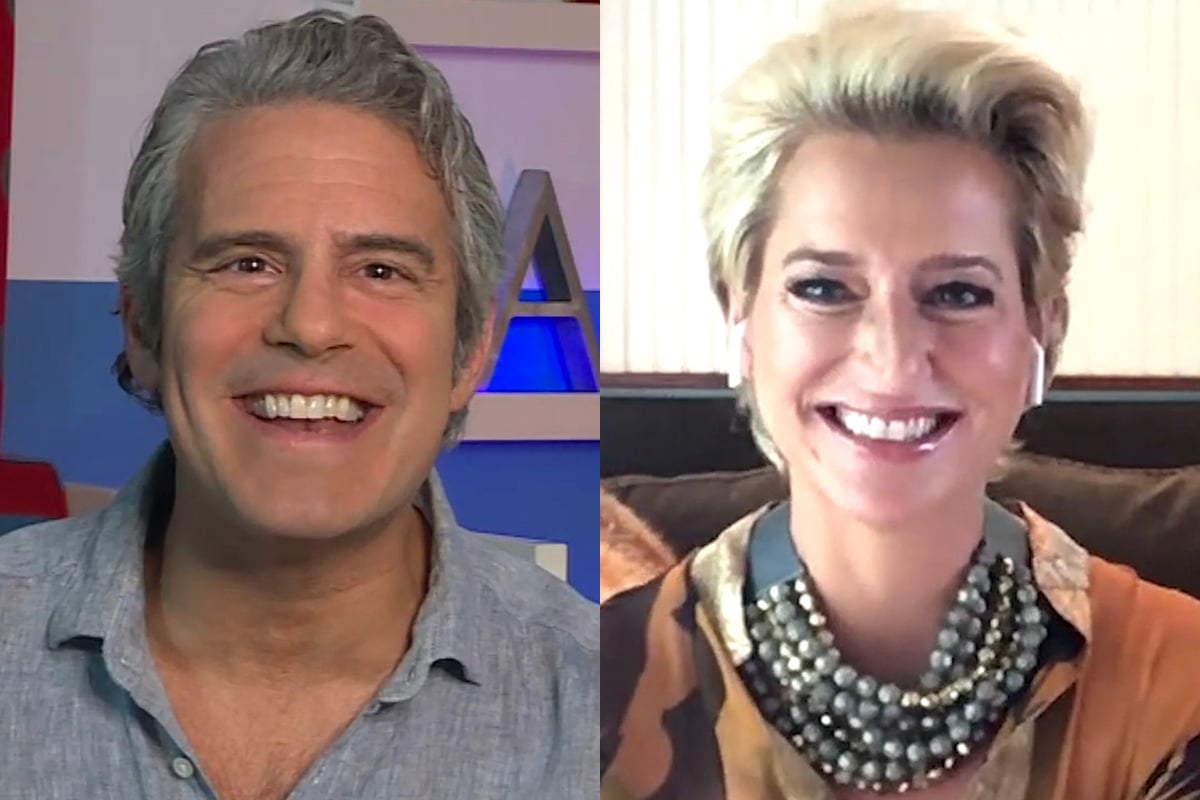 Why was Dorinda Medley fired?
There were a couple of theories thrown out there as to why Medley had been let go from RHONY. One of them suggested that the queen of "making it nice" was having issues with alcohol. This was a topic that was addressed on the show by her co-stars but Medley always denied the allegations.
A new report claimed that Bravo felt "that the show had been too dark when she was drinking" and she was no longer a good fit.
"Bravo suggested that they wanted Dorinda to go to rehab like they had Kim Richards do on The Real Housewives of Beverly Hills– and if she was to go, they would happily pay for it," the source told Celeb magazine.
RELATED: 'RHONY': Sonja Morgan Breaks Silence on Century 21 Store Closures
Another source denied those allegations and insisted that no one around Medley believes that she is abusing alcohol.
"Dorinda is the farthest thing from desperate for camera time- unlike some others- so she certainly wasn't going to go to rehab (which again, she didn't need) in order to 'make it nice' with Bravo and have them exploit her in this manner," the source added.
Was Dorinda Medley fired for the turkey baster comment?
Another theory was that Cohen got so upset at Medley for making a horrible comment to Tinsley Mortimer. Medley suggested the latter use a "turkey baster" to get pregnant as she undoubtedly would have to go through IVF to conceive.
As many of you may know, Cohen had a baby via surrogacy and that comment would not sit well with him. However, the Watch What Happens Live host also debunked that rumor.
"There was a big story on Page Six that her turkey baster comment was the last straw for me personally," Cohen said on Radio Andy. "Well, while I didn't like that comment, that's not true."
RELATED: 'RHONY': Elyse Slaine Breaks Silence on Her Season 13 Status
Andy Cohen is open to bringing back Dorinda Medley
On that same episode, Cohen acknowledged that Medley didn't have a good year personally. Looking back, he believes that the Berkshires resident "should've taken the year off."
"She was in a bad place, her house had been flooded, her dad was sick," Cohen continued. "We lost Bethenny [Frankel] right as filming began and we lost Tinsley halfway through the season. So maybe Dorinda didn't feel like she could take the year off."
RELATED: 'RHONY': Carole Radziwill Reacts To Being Called 'Shady' for Dorinda Medley Tweet
The best part of what Cohen said is that he is open to bringing back Medley in the future. He feels that a pause for Medley is something positive and she could potentially hold an apple once again.
"Sometimes taking a pause is a good thing and I am really hopeful that this is indeed a pause and that she would rejoin the show at some point," Cohen added noting that he doesn't say this to all the Housewives. "I think a pause is a good thing and she will come back renewed and refreshed."
The Real Housewives of New York City concludes season 12 with the last part of the reunion special on Thursday at 9 p.m. ET on Bravo.