'RHONY': Are Carole Radziwill and Andy Cohen Friends Today?
Viewers believed that the main reason Carole Radziwill was cast on The Real Housewives of New York City was that she was close with producer Andy Cohen.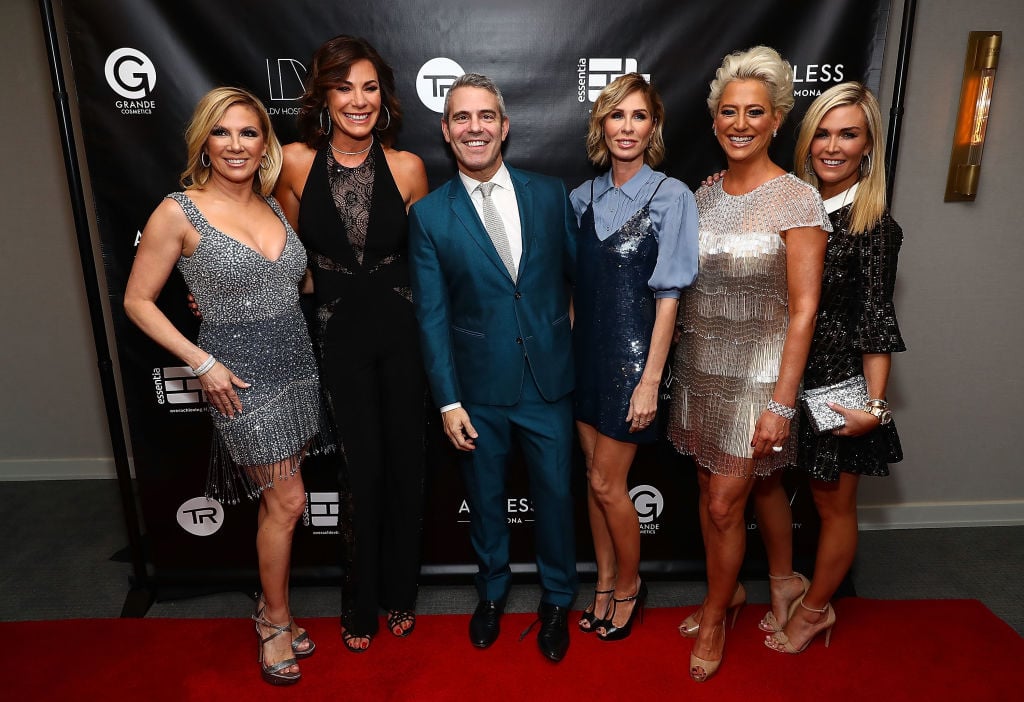 When Radziwill had a rough last season and Cohen needled her during the reunion, fans were shocked when she sniped at the producer. Radziwill said Cohen was full of s**t during the reunion when he seemed to side with former friend Bethenny Frankel. They also launched a few spicy tweets at each other too, which had fans wondering if this close bond was forever broken.
Shortly after Radziwill left the franchise, Cohen told Page Six he thought Radziwill had a good run on the show. "She had a great run on the show, and what a cool journey for her," he said. "I knew her before [the show] for many years and it was fascinating watching her grow."
He said they've been in touch (she disagrees)
Cohen told Page Six he'd been in touch with Radziwill since her last reunion. Although that was a few years ago, Radziwill says not so. "I haven't seen Andy since," Radziwill told Heather McDonald on her Juicy Scoop podcast. "Since you said 'Are you afraid of Bethenny too?" McDonald added.
Radziwill says what she meant by that statement wasn't Cohen and the cast, but rather Cohen and production were afraid of Frankel. "We were more ballsy about it. Like we were like 'Hey,' like we tried to check her a little," Radziwill says.
"But there was no checking her at that reunion," she continues. "You didn't see a tenth of what happened at that reunion. Because they edited it down. I mean we filmed for like 10 hours."
She also clears up attending Cohen's parties
McDonald shares that Cohen wrote in his book that Radziwill had asked to come to one of his parties. "And he said no to both you and Bethenny because if he invites one Housewife, he has to invite them all," McDonald shared with Radziwill. She wondered if that bothered Radziwill since they were friendly prior to the show.
"That was his Christmas party," Radziwill recalls. "No, I understood. And I'm not someone who ever gets upset about not being invited to a party. I'm pretty much a homebody. But he did invite me when I was a Housewife."
"The reason he did and the reason he could before I met Bethenny and she was on the show was because I didn't talk about it," Radziwill shared. "I didn't tell anyone. I was just going because I had been to his Christmas party for so many years with mutual friends. It wasn't something I was going to talk about. But when Bethenny and I became friends he couldn't invite me and then not her. So he couldn't invite either of us. He invited her once and he said she talked to Page Six about it and he was kind of upset. So he didn't want any problems or issues."
She adds, "To this day I haven't been invited back to his Christmas party," she laughs.