'RHONY': Aviva Drescher Dishes About Why Harry Dubin Hooked up With so Many Cast Members
Aviva Drescher from 'RHONY' dishes about her ex-husband Harry Dubin's connection to the show.
Aviva Drescher from The Real Housewives of New York City revealed how her ex-husband Harry Dubin became the show's playboy.
Dubin became notorious on the show for dating multiple cast members. Despite being a serial dater, he forged a serious relationship with Sonja Morgan. Dubin even gave Morgan an "engagement ring" which was reportedly fabricated for the show. However, Morgan refutes the rumor. "There's nothing fake about Harry Dubin," Morgan told Radar Online in 2014. "Harry genuinely spoke from his heart and said he wants to commit."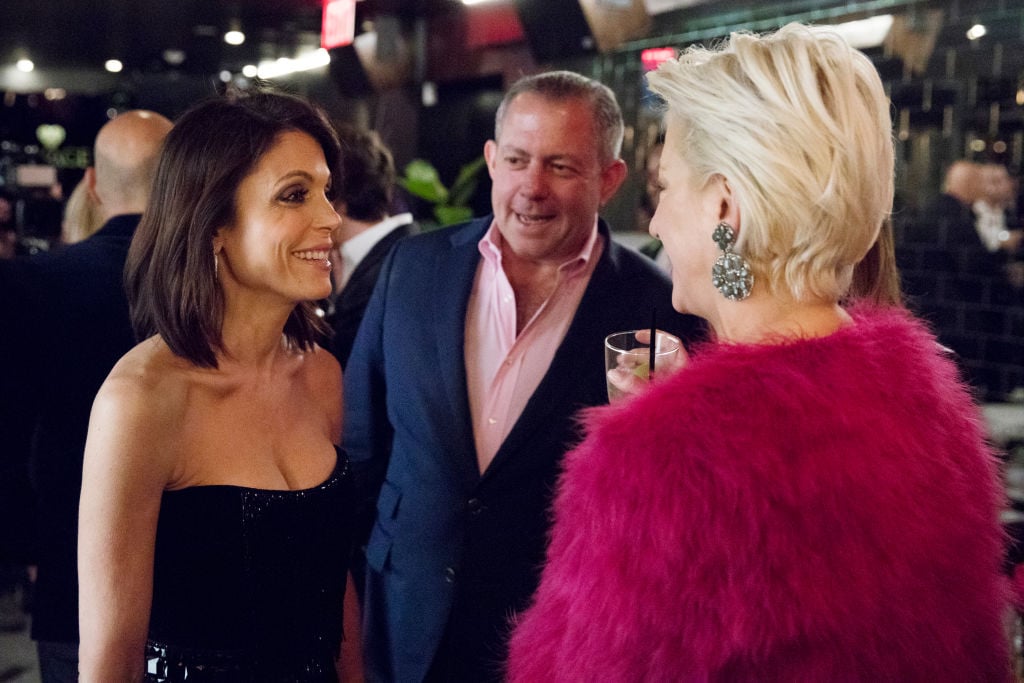 Unfortunately, Dubin's wandering eye put an end to any commitment for Morgan. She returned the ring and moved on. "When I gave the ring back, to see his heart drop on his face, was very difficult for me," Morgan told Radar Online. "Because I love Harry and I will always love him and commitment is another thing." Although Dubin and Morgan had a connection, he had connections with plenty of the other cast members too.
Dubin's dating habits had a negative impact on his son
Aviva Drescher chatted with the hosts from Out in the Wild podcast. She shared that Morgan actually dated Dubin first. "So Sonja and Harry dated like years before I met Harry," Drescher says. "And then they were friends, and then they dated on the show. And then they broke up on the show." One reason for the breakup was that Dubin tried to go for Luann de Lesseps.
Most recently, Dubin and Ramona Singer were making out at a restaurant in Manhattan. The hosts wondered how Drescher reacts to seeing her ex-husband playing tonsil hockey with a number of her former cast members. "You know, all I care about is my son [Harrison] that I have with Harry, and how these things affect him," she says. "The kissing Ramona situation really bummed out my son. He was really bummed and got a lot of flack from it from his friends in high school. So that sucked and that's also another reason I'm really happy I'm off the show."
She adds when she was on the show, her children were very young. "But now it matters," Drescher continues. "[Harrison] was mortified. And I actually apologized to him because, in part, I'm the one who went on the show, and got that notoriety. Harry came on the show because of me. Because of that, his kiss with Ramona went viral and was a whole big thing. And because of that Harrison was completely taunted by his friends and embarrassed."
How many 'RHONY' cast members did Dubin hook up with?
Drescher insists Dubin's dating life doesn't bother her. But admits it is insane that her ex has dated more than one cast member on the show. Drescher counted, "Me, Ramona, Sonja, and Luann," she says. Then adds, "Kelly [Bensimon] too."
Wait, what? When did he date Bensimon? "Like off-camera," Drescher says. "Somewhere in the past few years. I'm not surprised [that he's dated, five cast members]. Because I think at this age, late forties, early fifties, I think that there's very few single, nice men out there."
Adding, "It seems like in New York it's hard to find middle-aged good guys," Drescher remarks. "So I do hear about this a lot. If there's a guy that's single and has hair, that's it!" She chalks up Dubin's love of RHONY cast members as a coincidence. "Because Sonja and I were before the show, I think whatever happened with him and Kelly was off the show and had nothing to do with cameras," she says. "And then Sonja was on the show, and I don't know what he was doing with Luann. Was he hitting on her on the show or something?" Adding, she is completely "unbothered" by Dubin's voracious appetite for RHONY women.