'RHONY': Barbara Kavovit Answers if Ramona Singer Is Racist – 'Her 50 Friends Are Blonde With Blue Eyes, What Do You Think?'
Barbara Kavovit from 'RHONY' got shady on her Instagram stories addressing the question if she thinks Ramona Singer is racist and if she's still friends with most of the cast.
Barbara Kavovit and Ramona Singer from The Real Housewives of New York City clearly haven't repaired their fractured friendship because Kavovit blasted Singer in a recent Instagram Q & A.
Kavovit also doesn't seem to be friendly with most of the cast with the exception of Eboni K. Williams and former cast member Bethenny Frankel. She also addressed a question asking if she thought Singer was racist and her answer was pretty telling.
Barbara Kavovit is still not friendly with most of the 'RHONY' cast
Kavovit's spicy answer to if Singer was racist was: "Her 50 friends are blonde with blue eyes, what do you think?" But when a fan shot back at Kavovit, telling her the statement was unfair and untrue, Kavovit replied, "What's your first hand experience with the terminator?"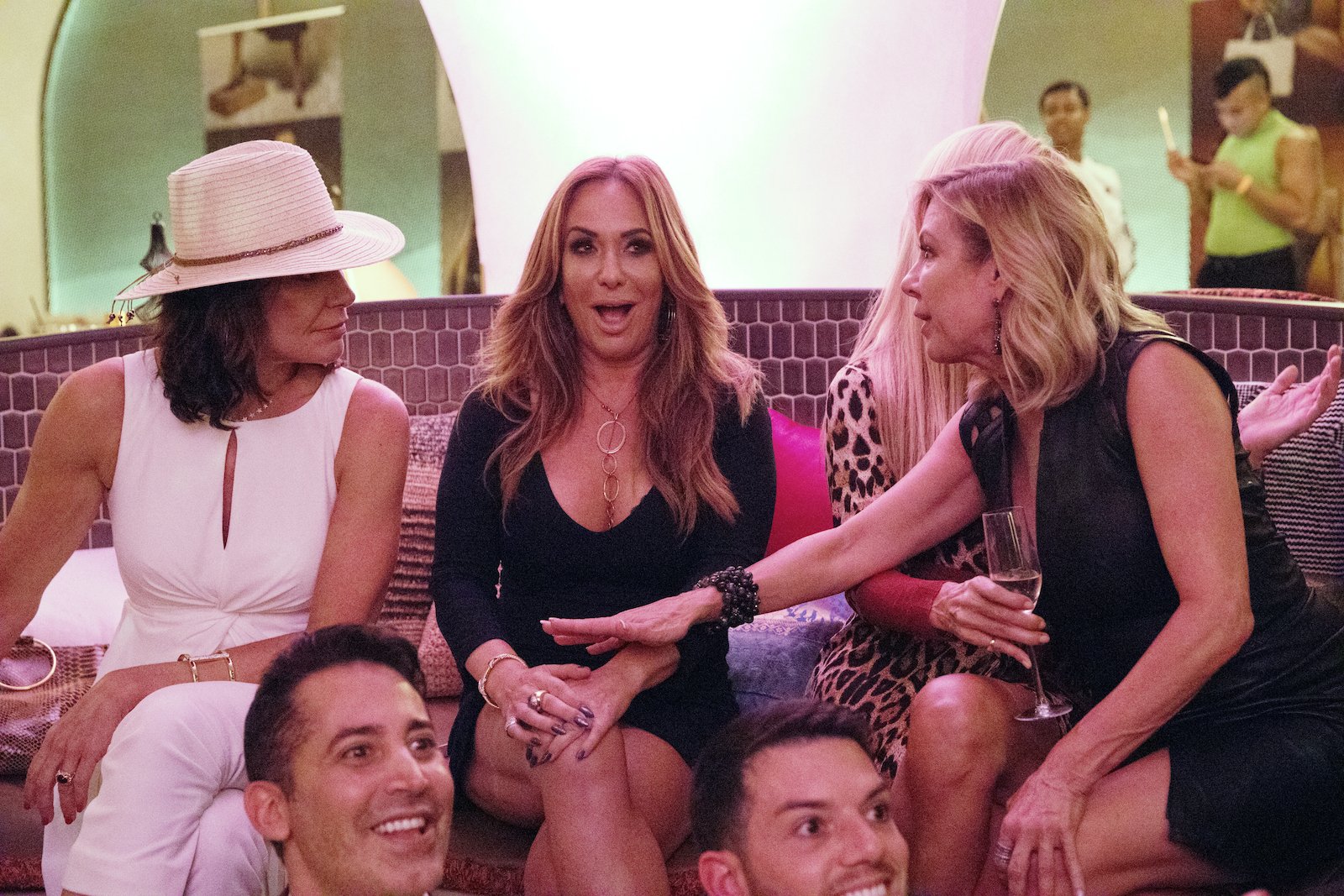 Another fan wondered why the RHONY cast gives Singer so many chances for being arrogant and a racist. "Some love to watch a train wreck," she replied. "And what happens when a mature woman doesn't get help for her mental health issues."
But it isn't just Singer who Kavovit isn't friendly with anymore. She said she's not "feeling Jovani" when it comes to Luann de Lesseps. And added the only way she'd consider rekindling their friendship if "she came groveling back begging for forgiveness." She also said she's not friends with Dorinda Medley.
Why were Barbara Kavovit and Ramona Singer at war?
At one point Kavovit believed Singer didn't like her because Singer saw herself in Kavovit.
"You know, it's so funny, I've been tagged like 100 times this morning on an outfit that she's wearing that actually if you took the face off, it looks like me. It's blue jeans, a Hermes belt, and a crop top," she told Bravo's The Daily Dish. "And everyone's commenting, 'Wow, this looks like Barbara. I guess you really do like the way she dresses.'"
She added, "I always think that people's insecurities come out when they start bashing other people and I've learned to just roll with it."
Singer believed that Kavovit didn't fit in with the RHONY cast. "It was impossible for Barbara to gel with the group," Singer told US Weekly. "I don't think she knows how to gel with more than one person at a time. I think I even had a discussion with her in Miami about that. And she finally gelled with us when she, we all were cooking lunch and we made it together and of course Luann [de Lesseps] wasn't there."
Her fallout seems to be more personal with Luann de Lesseps
While Kavovit and Singer never really found a groove on the show, her fallout with de Lesseps was more personal and it seemingly has everything to do with – cabaret. Kavovit groaned about going to another cabaret performance and got busted rolling her eyes. During the reunion, de Lesseps blamed Kavovit for the demise of their friendship.
"Girlfriend, I can carry a tune, so to hell with Barbara," de Lesseps said on Jenny McCarthy's SiriusXM show. "That's the second time, also, that she got caught on camera talking smack about me. You have to pull the weeds, so you can make room for the lowers."
But Kavovit said the bad blood is on de Lesseps. "That's the thing with a narcissist, you can look at yourself and believe that everything about you is so wonderful and throw everyone away," she told Us Weekly. 
"I remember last year, picking her up off the floor, literally, trying to carry her, protect her," she added. "I was her protector for 14 years. To make it like she's pulled weeds like I was the bad person like Bethenny was the bad person? My prediction? She hasn't hit rock bottom yet."
"There is no good with Luann. I had a 14-year friendship with her that I will walk away from forever," she said. "She will never have me as a friend again."